Elective care in some hospitals has been reduced or stopped due to the pressure on services, the CEO of the Health Service Executive has said.
Paul Reid said the health service is facing a really challenging winter and it is very busy across the hospital system with a lot of respiratory illnesses, delayed care and increased attendances at emergency departments.
Speaking on RTÉ's Today with Claire Byrne, he said hospitals in Galway, Cork, Sligo and Kerry are experiencing emergency department presentations at levels that are 20% higher than in 2019 .
Mr Reid said that "a number of hospitals have had to turn back and in some cases stop care which is a concern for us".
He urged people to attend their GP if their concern is not an emergency and that GPs are being given access to diagnostics to help treat people outside of the hospital system.
Other initiatives, he said, include the availability of home-based care through community intervention teams and putting extra capacity and triage teams in emergency departments.'
He said that private hospitals will also be part of the solution, to relieve the immediate pressure on hospitals "so that we can keep elective care going".
Mr Reid said there are plans to increase capacity in the public system by availing of out-of-hours use of operating theatres and maintaining a procurement arrangement with private hospitals with agreed rates for certain procedures.
Mr Reid also said the HSE is "extremely sorry" that children have been forced to wait for scoliosis surgery and there are a number of actions they are agreeing with CHI Ireland to address that waiting list.
He said Covid-19 has impacted hospital systems and particularly in the case of children, the cyber attack on the HSE in May had a big impact on CHI as consultants did not have access to children's records.
He said there is an "imminent date" for 10-year-old Adam Terry to get surgery for his scoliosis.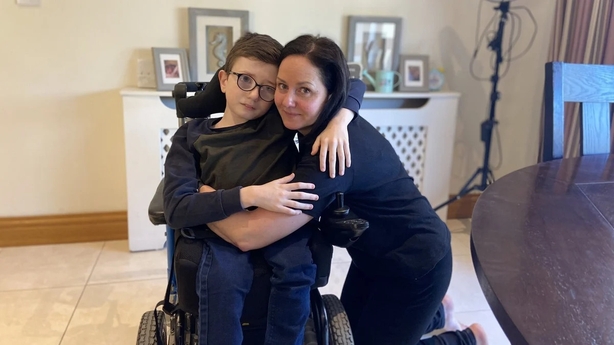 Adam, from Whitechurch in Co Cork, has been waiting over four years for urgent scoliosis surgery.
Mr Reid said consultants are engaging with Adam and his mother.
He said waiting lists across the board are a "systemic and legacy issue" that have to be addressed.
He said extra funding for waiting lists will be carried into next year and it will provide significant funding for the access to care fund, which, he said, will "hopefully" address some issues like scoliosis.