The Director General of the Tobacco Free Research Institute has said he is worried about what he called a significant increase in smoking among teenage boys.
Professor Luke Clancy is the author of new Irish research, which found that just over 16% of teenage boys smoked in 2019, compared to just over 13% in 2015.
The data were drawn from the Irish findings in the European School Survey Project on Alcohol and Other Drugs (ESPAD), which surveyed around 100,000 15- to 16-year-olds in 35 different countries.
Prof Clancy said he has been monitoring this area for over 20 years, and every time there has always been a dramatic fall in smoking among teenagers - until 2019.
He said he does not know exactly why this is happening, but that the use of e-cigarettes has been associated with an increase in smoking.
He said there was a 50% increase in the association with smoking if they were e-cigarette users.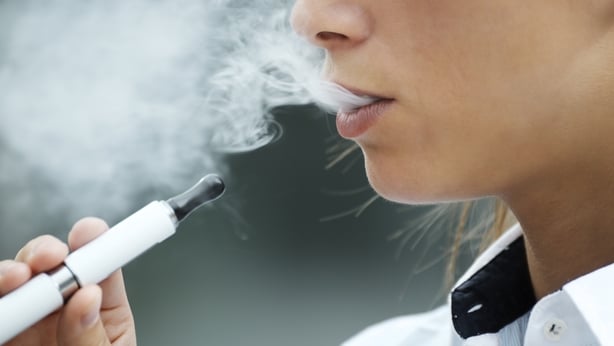 Declan Connolly of the Irish Vape Vendors Association said it is not fair to say vaping is a pathway to smoking.
He told RTÉ's Drivetime that when you look at the Healthy Ireland Survey of 2019, the amount of youth smoking has decreased.
He said in that survey, 1% of people who vaped were never smokers, so the majority were current or former smokers.
He said they do not want to see an increase in youth vaping.