A professor of bacteriology at NUI Galway's school of medicine and co-ordinator of the EU-wide future pandemic defence system, PANDEM, says the risk of another emerging disease is higher now than at any point in history.
Professor Máire Connolly said there are a number of reasons for that, including the human encroachment into virgin forests, mining and logging companies that led to the Ebola outbreak in West Africa, the intensive farming practices which allow humans and animals to live very closely together, the increased risk of a spillover event, and wet markets.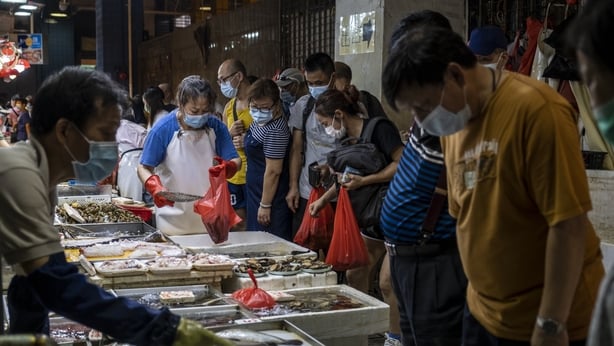 She said the increasing number of labs working on high-threat pathogens also pose a risk.
However, Prof Connolly said the world is better prepared for future pandemics.
She pointed out that there has been an incredible investment in public health infrastructures, in laboratory capacity, and in vaccine development over the last 18 months.
Speaking on RTÉ's Morning Ireland, she said those countries that had previous experiences of MERS, SARS and bird flu were better prepared for Covid.
'We are at a very exciting time, in a way, to see how can we incorporate all the lessons we've learned in the last 18 months to prepare for the next pandemic."
Prof Connolly said one of the purposes of PANDEM is to examine how a more coordinated response across Europe can be achieved, and the ways in which medical countermeasures can be shared or jointly produced.
She added that Ireland has benefitted hugely by the joint procurement mechanism and it would have been much harder for the Government to negotiate for vaccines on a global stage without the support of the EU.
In addition, she said, there is important work to be done at the global level on the surveillance of hot zones of countries that are at high risk of emerging diseases, while there also needs to be better regulation of security measures in laboratories that are conducting research on high threat.
A pandemic requires a global response, she said, and those countries that worked together coherently managed to keep mortality and morbidity rates down.