The cost of the cyber attack on the Health Service Executive's IT systems could exceed €100 million, according to its Chief Executive Paul Reid.
He told a media briefing that he had previously said it could cost in the tens of millions, adding that "€100 million will be a smaller figure in terms of the total cost of this".
He said there would be an initial figure in terms of just trying to get services back up, and a further figure in terms of the actual impact on services.
Mr Reid said this would arise as a result of costs incurred due to getting systems back up and running, as well as upgrading networks and laptops.
The health service CEO also said the HSE is keen to have an independent investigation into the cyber attack on its IT systems.
"We are certainly keen to have an independent and objective assessment of the incident," he told journalists, adding that there was a "real need" across services to learn from what had happened.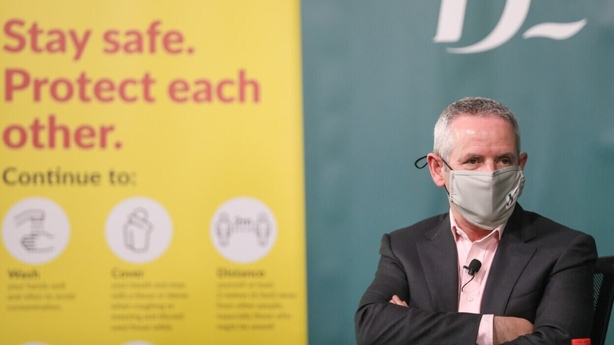 "I am certainly am very open to an independent assessment, and that's what our board are currently finalising," he added.
He added that the international partners working with the HSE in relation to the cyber attack would be providing them with a report.
Asked if the HSE has had reason to use the High Court injunction on any sharing of stolen data, Mr Reid said not yet, but it is monitoring for any scenario where it will have to use it.
Mr Reid said the cyber attack has brought "unimaginable strain, duress and extreme high risk" to the country's health system.
He said it was "beyond contempt" and came from people "who operate without a basic level of morality".
The HSE was forced to shut down all of its IT systems following the "significant" ransomware attack, which focused on accessing data stored on central servers.
Speaking to journalists this afternoon, Mr Reid said there will be disruption for some time to come.
He said that while progress has increased steadily in the last 48 hours in getting systems back, he warned that "we are a long way away yet from getting back to having all of our services up and running for all of our patients".
HSE Chief Operations Officer Anne O'Connor said services continue to be "severely impacted" due to the cyber attack and they are "really struggling" without the use of email.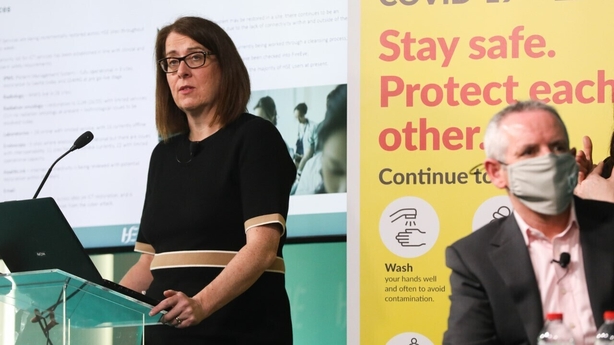 She said this was not just related to emails setting up meetings, but between multi-disciplinary team members, which is "particularly impacting" a number of different teams.
Ms O'Connor said that, as of yesterday, laptops and other devices were able to be plugged in, in order to go through a cleaning process, which was "just the first step", adding that next steps involve people logging in and going through security steps.
This would be a "rolling improvement" over the next two days, she said, adding that chemotherapy services were back to about 80-100% capacity.
In terms of radiotherapy, Ms O'Connor said there was no service in Cork, but there was a limited service in Galway, adding there was somewhat reduced capacity at St Luke's, Beaumont and St Vincent's in Dublin.
She could not put a figure on the number of patients affected overall as a result of the cyber attack.
Ms O'Connor said they were losing about 7,000 patients per day in terms of outpatients, adding that it was "only in the fullest of time" that they will only be able to look at the full impact across the board.
She told the media briefing that the main concern in the community relates to mental health services, and the "very severe disruption" that has been experienced there.
"This is a very real concern for us," she said.
HSE Chief Clinical Officer Dr Colm Henry described how doctors had to manually take the weight of a child in intensive care to ensure their medication dosage was correct.
He said it was hard to think of a crueller act that impacted on sick children in intensive care.
Dr Henry said the system was being restored in bubbles, but each of those bubbles then had to be linked up.