A 73-year old woman who had taken a High Court case against the HSE in relation to cervical smear tests has died.
Joan Lucey passed away in her family home in Dingle last night.
Her family have said they will continue with the High Court case as they 'want to seek justice for their mother'.
The retired nurse, from Dingle in Co Kerry, had sued the HSE, Clinical Pathology Laboratories Incorporated  with headquarters in Austin, Texas and MedLab Pathology Ltd with registered offices at Sandyford Business Park Dublin.
Ms Lucey's High Court action centres on two cervical smear tests carried out in 2011 and the alleged misreading, misinterpretation or misreporting of those tests.
She was diagnosed with cervical cancer in 2019. All claims have been denied.
Yesterday in the High Court the HSE and the two laboratories agreed to enter mediation.
Ms Lucey's legal team had previously pleaded in court twice for mediation to begin as lawyers described her as being "on her deathbed".
The Lucey family issued a statement yesterday to say the move was welcome, but it was regrettable it took so many applications before the court.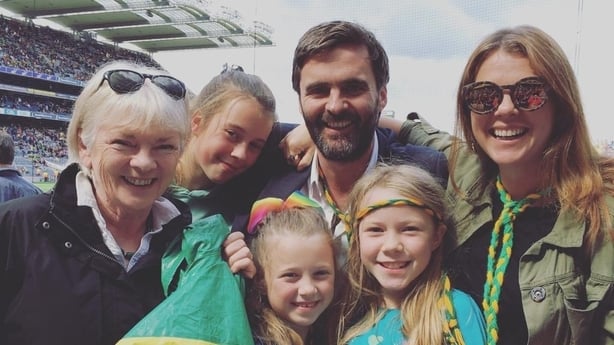 It is understood mediation talks were brought forward from Tuesday, when it became clear that Ms Lucey's condition had deteriorated.
The mediation discussions are under way at the moment. However, it is not yet clear what impact Ms Lucey's death will have on her case.
Ms Lucey's lawyers first sought mediation in the case on 19 November last.
Today, Ms Lucey's son said the family are devastated by the passing of their mother.
Speaking from the family home in Dingle, Seán Lucey said their mother had put up an "unbelievably brave fight". 
"We're devastated that our mother hasn't seen justice. It's devastating for all of us. She really hoped and she wanted to see a conclusion to her case before she died. She also wanted to see that other women might benefit from her fight," Mr Lucey said.
He said the family were extremely disappointed by the delay in securing mediation: "This time last week, when the judge asked for mediation, my mother was sitting at the kitchen table cutting flowers.
"She wanted to see progress in her case and she was so determined to get mediation. When they finally agreed yesterday, it was too late.
"There have been political commitments made in the past, that women wouldn't have to go through the courts, that mediation would take place.
"That commitment has not been honoured in my mother's case. She was forced to spend the last week of her life fighting to get what she should have been entitled to."
Mr Lucey said his mother passed away peacefully at the family home late last night.
"Myself and my two sisters were with her at her bedside, holding her hand as she slipped away from us.
"We were fortunate to have that moment, as so many families have been denied that opportunity in these difficult times. We are thankful for that. She was a wonderful mother." 
Additional reporting Orla O'Donnell