Charities working in the area of cancer research, like Cork-based Breakthrough Cancer Research, say projects to find new treatments have been severely curtailed by the impact of coronavirus restrictions.
It says due to the pandemic, it is desperately in need of more funding to make up for lost time.
Anne Herlihy lives in Charleville in north Cork. In September 2014, Anne was diagnosed with stage four ovarian cancer and given months to live. Six years later, she is still celebrating life, and she is clear on why she has gotten this far.
We need your consent to load this rte-player contentWe use rte-player to manage extra content that can set cookies on your device and collect data about your activity. Please review their details and accept them to load the content.Manage Preferences
"Basically, one word - research," Anne explained. "Without research, there is no way I would be alive, there is no way I would be on this earth."
Ahead of Cancer Week Ireland next week, researchers and doctors like Consultant Oncologist and Clinical Trials Lead Researcher, Dr Dearbhaile Collins, are appealing for more funds to help make up for lost research time.
"We are finding out more about cancer than we have every known before, through research and through our work in laboratories," Dr Collins said. "Research is the only way we can find new treatments, so we can improve patients' quality of life. We are buying them more time. But, with the disruption with Covid-19, we have to buy back that time.
"We are calling on the public to once again support the medical profession, but this time - instead of donating food and cosmetics - we are looking for support for our patients. There's no vaccine for Covid yet but there are new treatments for cancer being developed all the time and increased funding can help get them to patients sooner. We have to bring down the statistic of one patient dying from cancer every hour of every day," she said.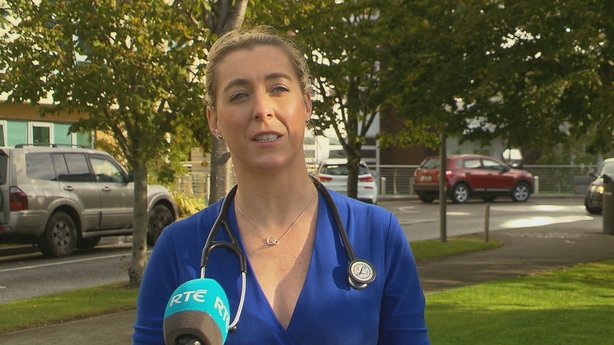 "New treatment options have never been more important. In addition to being particularly vulnerable to the virus and experiencing months of isolation, cancer patients' treatments were disrupted, screening programmes were delayed and many people avoided investigating new symptoms during the lockdown, as they were either too scared to go to their GP or they didn't want to burden the healthcare system. This has led to a delay in cancer diagnoses, meaning that some people are now presenting with more advanced cancer and therefore more difficult to treat.
"Research and clinical trials for new and better cancer treatments were also put on hold for months. That could be months too late for one of our patients …and cost them years of their life. We want to help Breakthrough Cancer Research raise money to fund new treatments that will buy more time for our patients and save more lives, now and in the future. Never more has it needed the support from the public by way of fundraising and donations. Every second counts. We don't want to lose any more time or any more people."
One person in Ireland dies every hour from cancer, a figure which Breakthrough Cancer Research says will tragically increase as cancer screenings, treatments, and research have all lost months to Covid-19.
According to research published recently in The Lancet Oncology Journal, disruption to cancer diagnosis services (referrals and routine screening) combined with people avoiding healthcare settings because of the Covid-19 pandemic could result in an increase in avoidable deaths from the four main cancers in England by 2025.
The work of Breakthrough Cancer Research leads to direct and indirect investment of around €3 million in cancer research every year. But coronavirus has caused huge disruption to its fundraising pipeline.
Orla Dolan is Chief Executive of Breakthrough Cancer Research. She said that while the charity has some funding to continue current research projects, she is concerned about the future.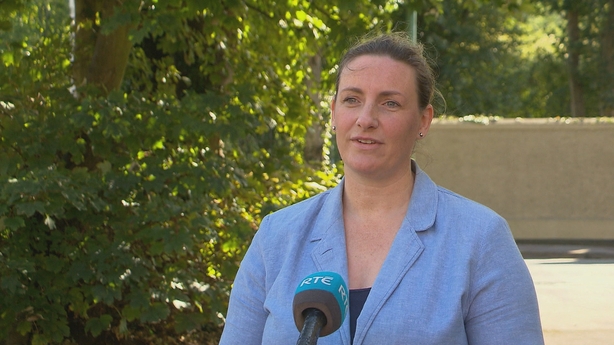 "My big fear," she said, "is that, in the next couple of months - before the end of this year or early next year - all these promising ideas are going to come in the door to us looking for money and we will have to say we just don't have the funds."
Breakthrough Cancer Research said it had to put some of its research and even clinical trials into chemo-resistant cancers on hold over the past few months because of temporary restrictions to university laboratories and hospitals, as well as financial constraints due to the widespread cancellation of fundraising events.
Orla Dolan said: "As cancer research funders, we are always looking for ways to shorten the time it takes to get new effective treatments to patients who are waiting for them. It has been a difficult few months - trials were put on hold, experiments had to be discarded and our dedicated funded researchers were locked out of their labs. Like all charities, we have also seen a significant drop in funding, which has halted important research projects that were scheduled to start. We urgently need to make up the time we have lost, and with public support, even increase the pace. The need is, and will be, greater than ever and we are desperate to continue our work with scientists, researchers and clinicians throughout Ireland and around the world to develop cutting edge new treatments for the cancer patients who need them".
Over the past 20 years, Breakthrough has helped bring eight novel treatments to clinical trial and the organisation has a further five in the pipeline. Their aim is to give a better future to cancer patients - and soon.
Breakthrough Cancer Research appeal video:

We need your consent to load this rte-player contentWe use rte-player to manage extra content that can set cookies on your device and collect data about your activity. Please review their details and accept them to load the content.Manage Preferences
Breakthrough is appealing to the public for support. It says donations will be used to buy lab time for cancer research scientists.
Anne Herlihy said she is looking forward to the day when public donations fund the research that will finally crack cancer, and she will be able to watch her grandchildren grow up.