The father of three-year-old Belfast boy Dáithí Mac Gabhann, who is awaiting a new heart, expects the wait to be even longer now due to a huge decrease in transplants because of the Covid-19 pandemic.
Shielding has ended in Northern Ireland this weekend. Dáithí's father said they look forward to a new normal but added that it is also a worrying time.
Dáithí was born with hypoplastic left heart syndrome, whereby the left side of his heart did not grow.
At four days old, Dáithí underwent major open heart surgery, which had not before been performed on someone so young.
It did not work and he had to have a second surgery. Doctors thought he would not survive, but Dáithí grew stronger and stronger and after five months in hospital, he got home.
The following Christmas, he developed an infection. After more tests, an unfixable leak was found in his heart.
With all avenues exhausted, a new heart is Dáithí's only hope to stay alive.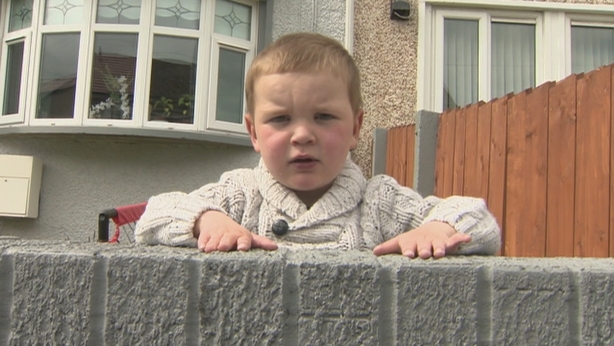 His father Máirtín Mac Gabhann said: "During the Covid-19 pandemic, transplants basically came to a stop and it was only really the very urgent cases... but with people still needing the gift of a new organ we're expecting to wait to be maybe a wee bit longer now.
"That alone puts pressure on us as a family and I'm sure it puts pressure on many other families as well."
Dáithí's parents have long campaigned to raise awareness of the need for organ donors for infants and children.
They have welcomed the announcement by Northern Ireland Health Minister Robin Swann that he will have a public consultation on a soft opt-out option for organ donation.
Daithí, along with his parents Máirtín and Seph, have been shielding since March and restrictions on shielding have just lifted in Northern Ireland.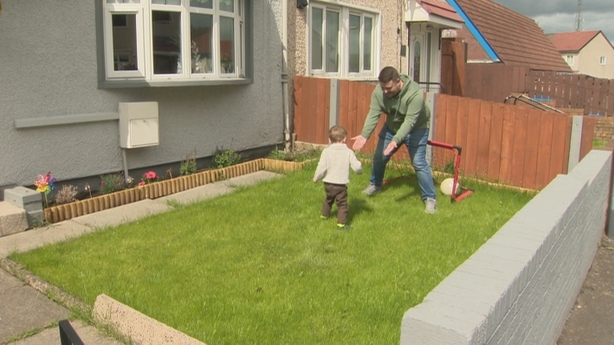 Máirtín said: "It's been a very difficult number of months for us shielding and we just can't wait to return to what is the new normal... but it's still a very worrying time for us.
"To be honest we're very eager to get him back to his wee social life because he does have friends, he doesn't stop talking about them and he does miss them.
"Even when we're visiting our caravan in Ballycastle, I see him looking out the window at the play park and he understands he can't go to the play park because in his words 'everybody is sick' ... so we're eager to get back to a bit of normality."
Dáithí's parents are on standby every minute of every day, hoping for that call, for that life-changing gift of a new heart for their little boy.