For most of us, the past few months have been tricky and often tough.
But for Dublin schoolgirl, Kate Nangle, the lockdown has been life-changing. 
Ten-year-old Kate was diagnosed with Type 1 diabetes in April.
The diagnosis came weeks after she had experienced a viral infection.
"In March, Kate developed a cough and initially we thought that's all it was. But then both the cough and her breathing got progressively worse. Her grandmother was also suffering from the same symptoms. So we consulted with our GP and she put Kate forward for a Covid-19 test," explains Kate's mother, Christine.
Kate's test came back negative. But she was subsequently told to treat it as positive, after her grandmother tested positive for Covid-19.
Although Kate recovered from the infection, Christine recalls her condition "nosediving" again over the next fortnight.
"She couldn't lift her head. She was tired all of the time. She wasn't interested in doing anything. So I arranged for bloods to be taken at Crumlin. But on our way to the hospital, I looked at her in the back of the car and I thought there's just no way I can take her home. So I took her to A&E instead."
Doctors at Children's Health Ireland at Crumlin diagnosed Kate with Type 1 diabetes.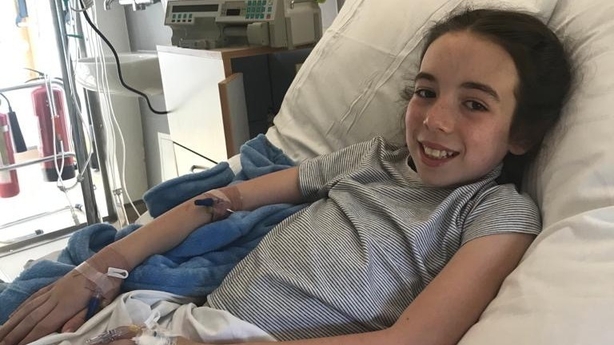 The chronic condition is caused by the body's own immune system destroying the insulin-making cells of the pancreas.
According to Diabetes Ireland, up to five Irish children and teenagers are diagnosed each week with Type 1 diabetes.
"When I first heard that I had diabetes I thought that they could cure it in the hospital, so I would be fine. Then they told me that my pancreas was destroyed, so I thought that meant operations to get a new pancreas. And then I found out that diabetes was for life," says Kate.
Kate now needs five insulin injections every day.
Showing me the raft of medicines which now take up a kitchen cupboard, she admits that it has been "hard finding a new normal".
However, she is learning to live with the condition and is aiming to administer insulin injections herself by the time she returns to school in September.
"I'm just looking forward to things becoming normal again, just with a few injections every day. Some people have gone through a lot worse than I have," she says.
"We are so proud of her for dealing with something so huge. We are just blown away by her every day. She has never given us a hard time about those injections. Kate is always a glass half full type of person. But we didn't think she would find a glass half full situation out of this. But she did," said Christine.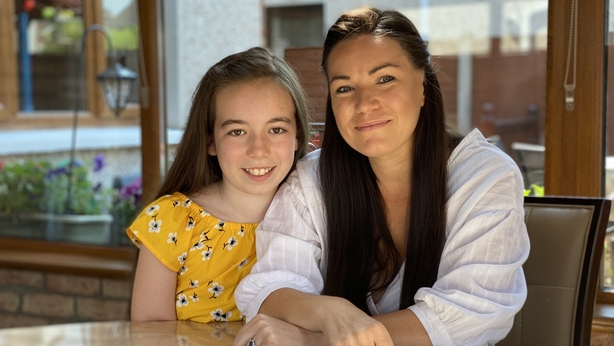 Meanwhile, an international group of diabetes researchers is beginning to explore whether Covid-19 triggers diabetes in some previously healthy patients.
They have set up the CoviDiab Registry which aims "to establish the extent and characteristics of new-onset, COVID-19-related diabetes".
Other experts remain sceptical, pointing out that there is currently no robust evidence of a causal link between Covid-19 and diabetes.
The HSE says it is unclear if people with diabetes are at increased risk of getting coronavirus, but if you get infected you are more at risk of serious complications.
Citing reports from Paediatric Endocrinologists working in Covid-19 hotspots, Children's Health Ireland said it understands that there have been no hospitalized or severe cases of Covid-19 in young people with diabetes who are less than 25 years of age.
According to the latest Health Protection Surveillance Centre data, diabetes is among the top three underlying conditions found in those with confirmed Covid-19 here.