The Irish Cancer Society has expressed concern about the possible number of cancer cases going undetected amid the coronavirus pandemic.
GPs are reporting a drop in the number of patients presenting to them, and doctors' groups say it is very worrying.
Maria Fleming, who lives in Dublin, knows all about the benefits of making contact with your doctor as quickly as possible when something just doesn't feel quite right.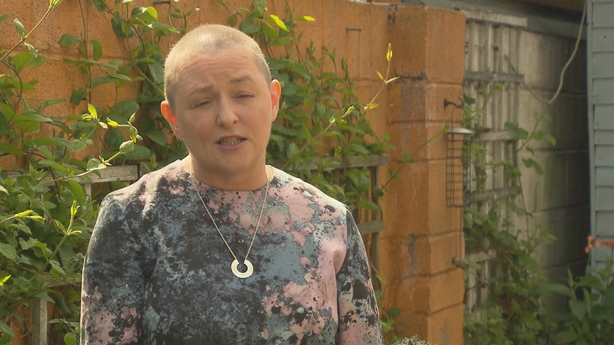 Her cancer story began in August of last year.
"I felt a lump on my breast in the shower and I immediately stepped out and made an appointment with my GP."
She says she is very glad she did. "Early detection meant I had a lumpectomy rather than a mastectomy. There was no spread to my lymph nodes and the form of chemotherapy was milder," she says.
But, amid the coronavirus outbreak, it seems people are now more reluctant to come forward.
GPs are reporting fewer patients presenting with some describing their practice as "eerily quiet".
From his GP surgery in Killester in Dublin, Dr John Ball says the number of patients presenting is down considerably.
"Our face-to-face consultations have dramatically reduced" since the coronavirus outbreak, he says.
"The parallel of that is that we're going to miss other diseases that are going to present."
He says patients need to contact their GPs if they are worried.
The Irish Cancer Society says that typically, 800 people are diagnosed every week with cancer - but that was pre-Covid. They are worried many now are going undetected.
Its chief executive Averil Power says: "We're really concerned to hear doctors say the number of patients presenting to them with cancer symptoms has dropped dramatically. We're afraid people are putting their lives at risk by not coming forward."
There are worries too about the national screening programmes. CervicalCheck, BreastCheck and BowelScreen are all paused because of the risk of Covid-19.And there are worries about the potential backlog when those services resume.
It is important to note that urgent cancer testing and treatment is continuing.
The Health Service Executive this evening stressed that anyone worried should contact their GP.
Maria Fleming agrees and echoes that advice.