More than 118,000 patients were left waiting for a bed after being admitted to hospital in 2019.
Annual figures from the Irish Nurses and Midwives Organisation show that September, October and November were the worst months for hospital overcrowding.
The INMO said the overcrowding figures for 2019 were the highest on record, with 118,367 patients left waiting for a bed.
That is 9% higher than for the previous year. Some 1,300 of those were children under the age of 16.
University Hospital Limerick was the worst affected, where almost 14,000 patients were waiting for a bed throughout the year.
The INMO figures for today show that there were 547 patients waiting for a bed this morning, with UHL the worst affected with 63 patients.
INMO General Secretary Phil Ní Sheaghdha has blamed understaffing and a lack of capacity as the key drivers of overcrowding.
She said rigid recruitment controls were starving the health service of the staff it needs.
The Department of Health has insisted that no national recruitment embargo exists.
However, it added that the Health Service Executive is required to maintain affordable staffing levels.
The HSE said it would be investing in additional primary care and home support staff in 2020.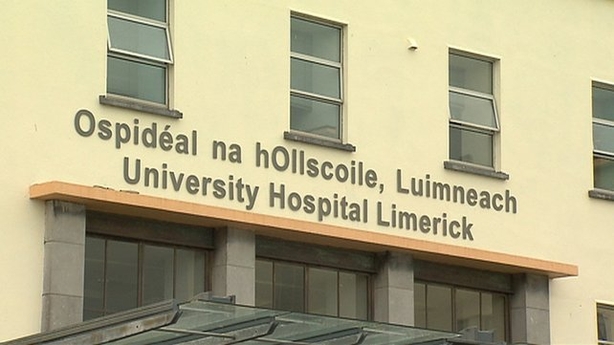 Ms Ní Sheaghdha told RTÉ's Morning Ireland that the INMO counted every patient that had been medically assessed and deemed too unwell to return home in its survey.
The HSE does not include hospital admissions on trolleys on wards, but the INMO figures do.
She said that there was a significant rise in the number of children on trolleys this year, after surveying intake over a two-year period.
Another issue, she said, was that people were waiting too long in emergency departments to be seen, so they end up going home. 
"We have been highlighting this issue for 15 years and it is getting worse - it is not getting better."
Minister for Health Simon Harris said the health service is getting busier each year and treating more people.
He said that for the first four or five months of last year, the trolley figures were lower than in many years.
But from around the middle of the summer, the numbers increased.
Mr Harris said that an extra 30,000 people attended emergency departments last year.
Ms Ní Sheaghdha said that fixing the issue is simple. "We need more beds, and we need more appropriate staff to work those beds," she said.
She said that there needs to be confidence that 2020 will be different.
The INMO fears that unless investment is made in additional bed capacity in the hospitals, in the long-term care and in the step down areas, there will not be a major difference.
Ms Ní Sheaghdha said the INMO is aware that the staffing moratorium is not going to be lifted in January, which the organisation is disappointed about.