Minister for Health Simon Harris has said he wants to find a solution to the nurses' strike, but said the Government was on a tightrope as the solution must respect the Public Service Stability Agreement.
Speaking on RTÉ's Six One News, Mr Harris said that he, along with Minister for Finance Paschal Donohoe, want a solution that respects the agreement.
He said that his department had this evening outlined a number of measures it would like to put in place to help address concerns raised by nurses in relation to staff shortages, reducing the number of agency nurses, investment in undergraduate education, and looking at the future of nursing needs in the health service.
However, he said the Government would not tear up the Public Service Stability Agreement because it could not do this.
Mr Harris said all parties should get back to the Workplace Relations Commission and work as hard as possible to come up with a resolution that delivers for nurses and midwives but also respects the agreement.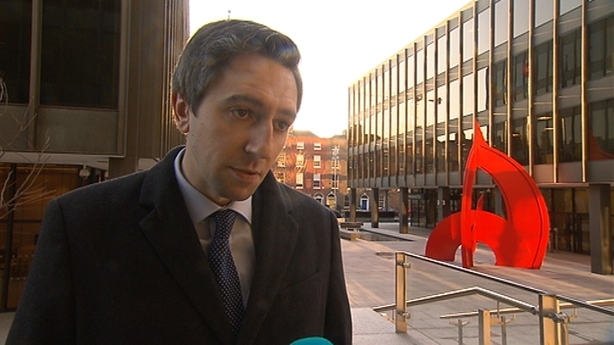 The WRC is expected to intervene in a bid to break the deadlock between nurses unions and management over pay and staff shortages.
The HSE has confirmed that 50,000 medical appointments will be cancelled tomorrow due to the second 24-hour strike by 37,000 members of the Irish Nurses and Midwives Organisation.
The Government has insisted that it cannot concede the nursing unions' demand for pay rises to address staff shortages.
From 8am tomorrow, more than 35,000 INMO members will return to the picket line, while 50,000 patients will be denied scheduled medical care.
In a joint statement earlier, Mr Harris and Mr Donohoe said they were disappointed that further action would be going ahead.
They said the Government had always listened to the concerns of nurses over working conditions and job satisfaction.
They said they were willing to engage in talks "on the range of workplace related issues other than pay to try to resolve the dispute".
Meanwhile, the Irish Nurses and Midwives Organisation General Secretary has dismissed Government proposals for talks about anything but pay as one of the most cynical moves she has seen in a long time.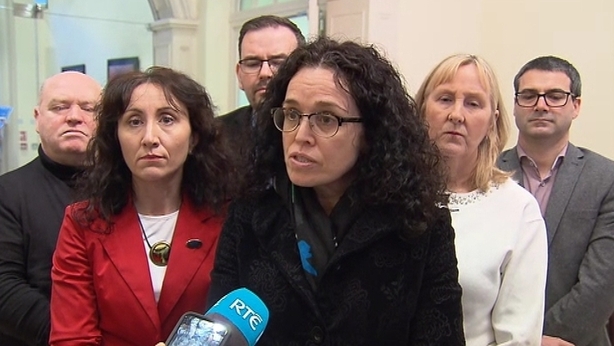 Speaking on RTÉ's Drivetime, Phil Ní Sheaghdha said she had heard about the proposed talks through the media, and that there had subsequently been a joint press statement from the ministers with "absolutely no correspondence to the unions in dispute".
Asked whether the Government proposal constituted an olive branch, she said it was massively disrespectful to nurses and patients.
Asked whether the nursing unions should accept talks without scope to engage on pay, Ms Ní Sheaghdha said they had been there and done that.
She said unions had concluded an agreement in 2017, but said today's proposals were those agreements, which had not been kept, now "recycled and dressed up as something new".
She said the nub of the issue was being ignored, and that in order to recruit and retain staff in a global shortage, you had to be competitive, citing private hospitals that were offering recruitment bonuses of €6,000.
Last Wednesday's INMO strike saw 25,000 appointments cancelled across 82 hospitals, outpatient and community care facilities.
However, Saturday's INMO decision to extend the scope of the industrial action will see pickets in 240 locations, including respite units for the elderly, or for people with intellectual disabilities, and double the number of patients facing cancellations.
There has also been more bad news in mental health services, as the Psychiatric Nurses Association decided to extend its daytime overtime ban to night services on Wednesday and Thursday.
The PNA said this would highlight the over-reliance on overtime, and the true extent of staff shortages.
It is anticipated that this will create difficulties for management in mental health facilities.
The union also plans to take full strike action on 12,13 and 14 February in tandem with the INMO action, while it is expected they will also announce two further days of strike action by ambulance personnel belonging to its NASRA branch in a dispute over union recognition.