Concerns over how abortion services will be introduced in Ireland have prompted the Irish College of General Practitioners to convene an Extraordinary General Meeting of its membership this Sunday.
The college is responsible for the training and education of GPs.
It received a petition from over 370 of its members, calling for the EGM.
According to an ICGP online survey last month, two-thirds of its members said they will not provide abortion services for various reasons, including resourcing issues and conscientious objection.
In a statement, ICGP said the purpose of Sunday's EGM will be "to consult further and listen to members".
There will be no formal motions at the meeting.
---
Read more:
GPs sign petition calling for meeting over abortion legislation
Harris seeks availability of second doctor in abortion cases
Amendment to bill on grounds sought for abortion defeated in Dáil
---
Dr Andrew O'Regan, a GP based in Co Kerry. was among those who included their name on the petition.
He is a conscientious objector and believes that General Practice is not the right setting for termination services.
Speaking to RTÉ's Morning Ireland, he said: "We're asking for an open and fair discussion on this in the interest of respect for members and in the interest of a democratic process".
He also called on ICGP to ensure that members with a conscientious objection will be protected in terms of promotion opportunities and refusal to refer.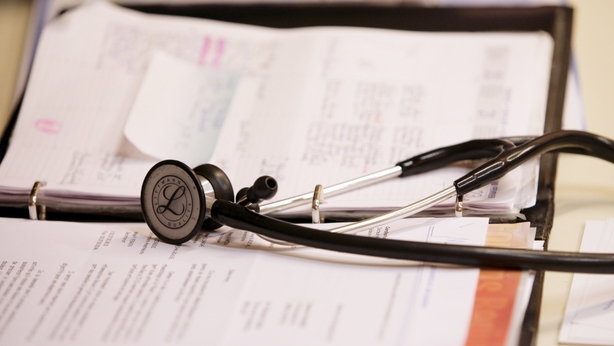 CEO of the College of General Practitioners Fintan Foy said: "From a college perspective, we have to represent the entire spectrum of membership views. Our role is to provide the clinical guidelines and training for those who wish to provide, but also those who don't wish to provide, who are conscientious objectors".
Dr Mary Favier, a general practitioner based in Cork city, is one of a number of GPs who intend to provide abortion services from the promised start-date of 1 January.
She is a board member of ICGP and also campaigned for a Yes vote in May's referendum.
Dr Favier's view is that implementing these services over the next four weeks will be challenging, but possible.
She has warned , however, that some women in Ireland who become pregnant this week could decide to wait until January to seek a termination in Ireland, as Government has promised that the service will be in place.
She said: "We have a potential where there will be quite an increase in demand for the service. The deadline which has been imposed by the Minister, not GPs, is a challenge and we will need to hear how these challenges are going to be met, and that's for the Minister to address."
Tipperary GP Dr Kirsten Fuller, who also signed the petition for this weekend's EGM, has accused the ICGP board and Government of failing to listen to the concerns of hundreds of GPs.
She warned that doctors with a conscientious objection to referral must be protected in law.
Dr Fuller said "the Government and ICGP have not looked at our side of this debate and until that happens I think there will be no progress made".
In a statement, a spokesperson for Minister for Health Simon Harris said: "It is important to state this legislation does not require medical practitioners, nurses or midwives to do anything new, or indeed anything more than they are already ethically required to do under their own professional guidance."
The spokesperson added that "the minister is committed to the introduction of services in January. An agreement was reached on 14 November with the Irish Medical Organisation on a contract for the provision of termination of pregnancy services in community settings."