New research has found that most people are not aware of a condition which is one of Ireland's biggest killers.
Around 3,000 people a year die from sepsis, which can kill a healthy person within 12 hours.
It claims more lives in Ireland than heart attack, breast cancer or lung cancer.
One in five people affected by it will die from it, but a new opinion poll shows a large majority of people do not even know what sepsis is, and would be unable to spot the signs or symptoms.
Sepsis is an abnormal life-threatening response to infection. When bacteria gain access to the bloodstream, white blood cells can react by releasing damaging chemicals to try to control the infection.
This white blood cell response can cause damaging inflammation which can lead to septic shock, organ failure and death.
A Behaviour and Attitudes poll commissioned by the Royal College of Surgeons Ireland (RCSI) and the Rory Staunton Foundation found that 72% of respondents did not know what sepsis is.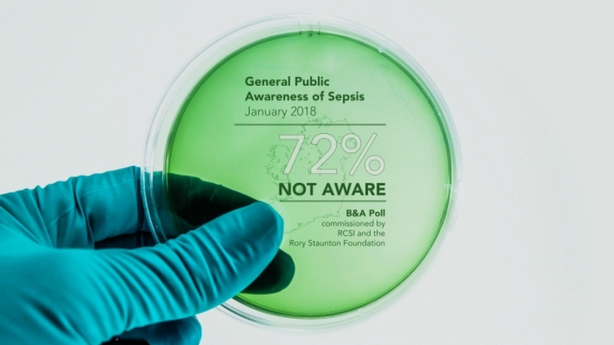 Head of Sepsis Research at the RCSI Steve Kerrigan said that, if caught early enough, sepsis can be successfully treated.
"Despite this fact, there's still a high number of people dying from a preventable condition in Ireland. So what we're trying to do is educate people to recognise signs and symptoms of sepsis, and separate them from the signs and symptoms of flu. And as a result, get a rapid treatment.
"The question that really needs to come out of this are the four words that could save somebody's life: 'Could this be sepsis'?" he added.
Symptoms of sepsis include high temperature, rapid breathing, pale or mottled skin, disorientation or confusion, and an elevated heart rate.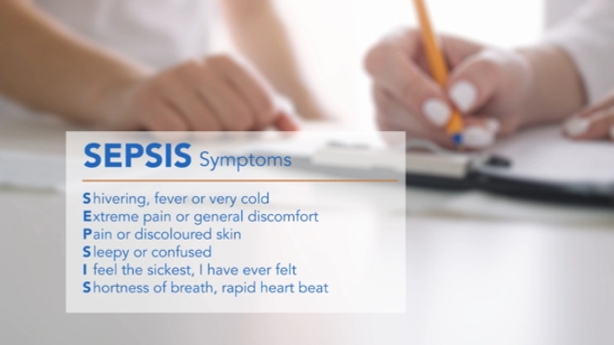 With the mortality rate for sepsis rising 8% for every hour that treatment is delayed, better awareness and early recognition can often be the difference between life and death.