Influenza activity in Ireland remains at a low level, according to the latest report from the HSE.
Six confirmed influenza hospitalised cases were notified to the Health Protection Surveillance Centre for the week ending 29 October.
No cases have been admitted to critical care units this season.
There have been no deaths this season, although the flu season is just under way.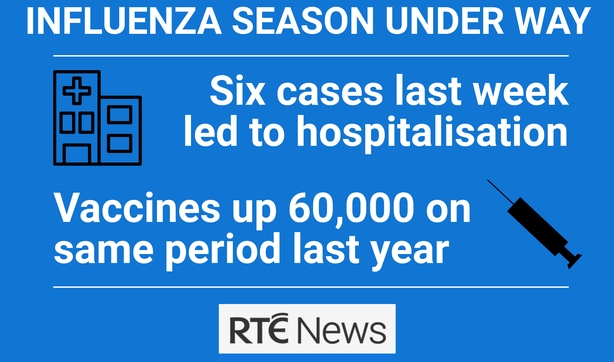 Sporadic confirmed cases of influenza A(H1N1), A (H3N2) and influenza B have been reported to date this flu season.
Minister for Health Simon Harris met with senior officials this week for an update on influenza plans for the coming season.
All those in at-risk groups, as well as healthcare staff, have been urged to get the vaccine.
An extra 60,000 doses of the flu vaccine have been administered this year so far, compared to the same period last year.
Influenza activity remains at low levels in the northern hemisphere.