A National Public Health Emergency team has been convened by the Minister for Health, Simon Harris, to respond to the presence of the superbug CPE in Irish hospitals.
Mr Harris said the bug is having a significant impact on services.
He said 40 or 50 beds are closed in the health service every week due to infection controls.
The Minister said convening the emergency team is a very significant step, as they will meet on a weekly basis and provide weekly reports monitoring CPE and demand a national response from the HSE.
On the flu vaccine, the Minister said that the medical advice is crystal clear and people, especially those in at risk groups and healthcare workers, should get the vaccine.
He said it significantly reduces the chances of getting flu and reduces the severity of symptoms if the virus you contract is not the one vaccinated against.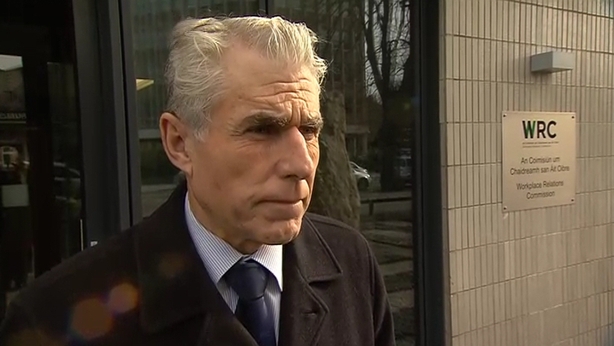 Meanwhile, the General Secretary of the Irish Nurses and Midwives' Organisation has warned that if a flu epidemic breaks out, above the normal surge, then hospitals would be "severely challenged".
Liam Doran said the health service was heading into winter in the worst state of preparedness yet and what has been done to date has not addressed the fundamental issues.
Speaking on RTÉ's Morning Ireland, Mr Doran said there was an immediate need for 1,000 beds and frontline staff.
"We go into this winter in our worst state of preparedness, record levels of overcrowding and what has been done to date hasn't addressed it and the capability of the health service to increase its capacity," he said.
"We need beds and in order to get beds we need staff and we won't get either by this winter, so we have to manage with what we have.
"And I am very concerned as we go into this winter, because ... we are starting from a very poor base."
---
Analysis: Flu outbreak would test health service
---
HSE Director General Tony O'Brien said he did not have a specific concern that the health service would collapse under the strain of a flu outbreak, but he was concerned that there would not be appropriate levels of uptake of the flu vaccine, which could bring about an increase in cases.
Mr O'Brien said there is never a 100% match for a flu virus, but getting the vaccine was effective in preventing hospitalisation and death.
He said discussion around a possible flu outbreak should not distract from the importance of getting the vaccine.
If there was a flu outbreak, he said, an emergency response would be put in place.
Mr O'Brien said community healthcare organisations and hospital groups have been planning for this winter to ensure they are as well prepared as they can be.
He said the number of nurses and consultants and patient care support staff have increased, compared to this time last year.
However, he said the HSE wants to recruit and will add additional nurses to its workforce before Christmas.
The Irish Pharmacy Union has urged people, particularly those in at risk categories, to avail of the flu vaccine.
In a statement they say the number of patients vaccinated in community pharmacies continues to increase each year.
They add that flu is responsible for between 200 and 500 deaths each year, mostly among the elderly. This flu season is expected to be particularly bad.