Uncertainty surrounds plans for the new National Maternity Hospital following controversy over the involvement of the Sisters of Charity.
The Board of St Vincent's Healthcare Group said this evening it will review the status of the new National Maternity Hospital project in light of the current situation.
The new hospital is to be built on the campus of St Vincent's University Hospital in south Dublin.
There has been growing opposition after it emerged that the Religious Sisters of Charity will be given ownership of the €300m taxpayer-funded hospital because it owns the land on which it is to be built.
In a statement this evening, Chairperson of the SVH Group Jimmy Menton said the decision has been taken "in view of the controversy and misinformation" that has arisen regarding the project and the views expressed by Minister for Health Simon Harris and other members of the Oireachtas.
Mr Menton said that agreement on the deal for the hospital to move to the St Vincent's campus was publicly endorsed and welcomed last November by both the Minister for Health and Taoiseach Enda Kenny.
Pending the review, the Board said it does not intend to make any further comment.
Yesterday, Mr Harris said there must be "no question of religious interference" with the new National Maternity Hospital.
He made the statement after a protest was held outside the Department of Health in Dublin over the ownership of the new hospital.
Mr Harris said yesterday: "I want to make sure that no religious order makes one cent from this move."
This evening, Mr Harris insisted that he remains fully committed to the new National Maternity Hospital project.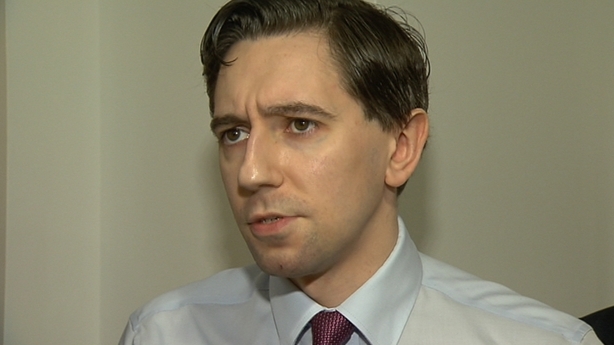 In a statement, he said there will be legal mechanisms to secure the State's interest.
He also said the clinical, operational and financial independence of the new hospital, as provided for in the agreement, will also be copper-fastened in new legal arrangements.
However, Labour Party deputy leader Alan Kelly said the statement by the board of St Vincent's Health Care Group is unacceptable as it does not clarify the situation.
He said if the board decides to pull the plug on the National Maternity Hospital then the Government and Minister for Health should intervene and compulsorily purchase the site.