The Health Service Executive should be a slimmed-down body "more equipped to lead than to directly control" and "with less management layers between the top and the front line", the Minister for Health has said.
Simon Harris outlined his vision for a less bureaucratic HSE at this morning's meeting of the Oireachtas Committee on the Future of Healthcare.
During his opening address on the future direction of health policy, Mr Harris said: "Over the next decade we need to get past the stage of constant fire-fighting to a place where we can have a mature debate about how to set priorities and where to develop our services."
Mr Harris also said he hopes political consensus can be agreed on the forthcoming report of the committee.
He said: "Subject to the committee's report, I intend to ask my department to come forward with proposals to improve governance arrangements for the HSE for so long as the HSE continues in its current form.
"This will include examination of the current vesting of governing authority in the HSE Directorate, including the fact that the director general is responsible to the directorate for the performance of his or her functions."
However he stressed his desire for a slimmed-down HSE body.
He said: "We have gained much in recent years through national initiatives in areas such as the cancer programme, the integrated care programmes, the Fair Deal scheme and many other areas. We need to retain such capability and avoid reverting to stand-alone geographically based organisations in the mould of the health boards.
"However, the national health capability which takes the place of the HSE is likely to be a slimmed-down body; one more equipped to lead than to directly control and, accordingly, with less management layers between the top and the front line."
Mr Harris told the committee that the current system that financially incentivises hospital consultants to treat private patients instead of public patients is "perverse" and measures need to be taken quickly to change it.
He was responding to a question from committee chair Róisín Shorthall, who asked about the provision of private care in public hospitals.
Earlier, in his opening address to the committee, the minister suggested that hospital consultants' should no longer be paid through individual "fee-for-service payments" for treating patients. Instead they should be paid for treating private patients as part of their annual salary, he said.
Over 500 patients awaiting admission to hospitals today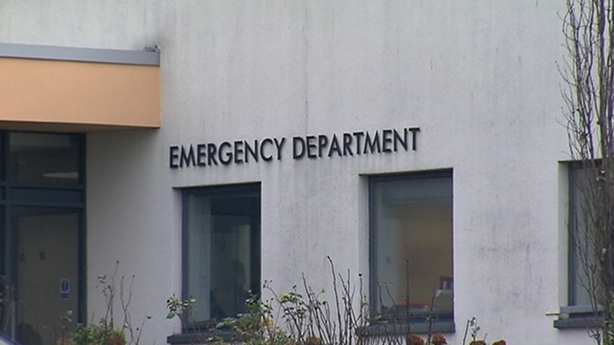 Meanwhile, there are 565 patients on trolleys or on wards today, waiting for admission to a bed, according to figures from the Irish Nurses and Midwives Organisation.
The hospital worst affected is Limerick University Hospital, with 50 patients waiting.
University Hospital Galway has 34 patients waiting.
The HSE target is that no more than 236 patients should be on trolleys on any two days in a week.