In pictures: Drought hits parts of Europe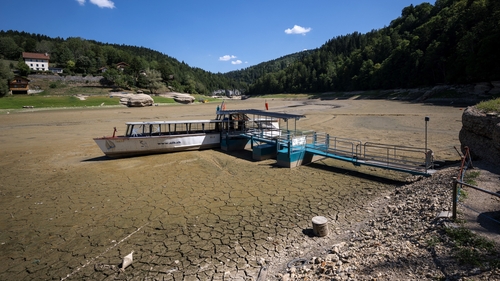 Several countries across Europe have been gripped by drought following a series of extreme heatwaves after an unusually dry winter.
Parts of Spain are the driest they have been in 1,000 years due to an atmospheric high-pressure system driven by climate change, according to a study published last month in the journal, Nature Geoscience.
France is braced for a fourth heatwave this summer as its worst drought on record left villages without safe drinking water and farmers warned of a looming milk shortage in the winter.
Meanwhile, people in England are being urged not to light fires and retailers are being urged to ban sales of disposable barbecues as the country also faces another heatwave in already tinder-dry conditions.