In pictures: Workers rally across the world on May Day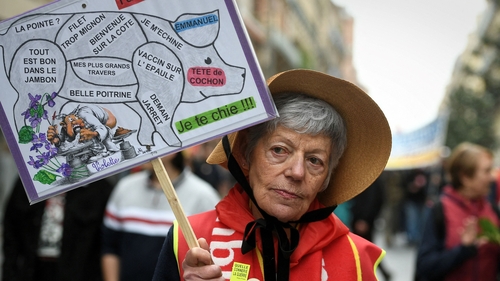 Workers from across the world have been taking part in the traditional international May Day protests calling for better wage and labour conditions for all.
Gathering in cities and towns, workers of all ages came together holding placards and waving flags, calling for improvement to working conditions while flagging the cost of living crisis, the war in Ukraine and the post-pandemic economy as key issues for workers.
According to local police in Greece, some 10,000 protesters marched in the capital and gathered outside the parliament building for the international workers day, also known as Labour Day.
Ferries and public transport also came to a halt as part of strikes by some workers.