Italian President Sergio Mattarella has called EU rules on the distribution of migrants "prehistoric", as debate rages on how to manage a surge in boat arrivals from North Africa.
Visiting Sicily yesterday with German President Frank-Walter Steinmeier, Mr Mattarella called for "new, courageous" solutions to dealing with migration into Europe.
The president said it was necessary to think "how to use the rudimentary and outdated tools differently in the face of a totally new phenomenon".
"For example, the Dublin regulations are prehistoric," drawn up "in another world, the phenomenon of mass migration had not begun", he said.
Under the so-called Dublin procedure, irregular migrants should be registered in the EU country they first enter.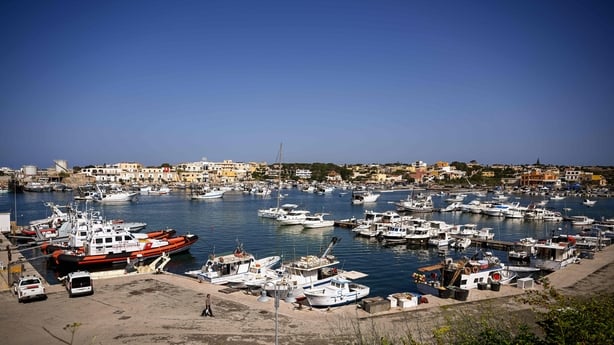 Should they head to another nation in the bloc, they could be returned to their EU first port of call.
Giorgia Meloni's hard-right government in Rome temporarily suspended the Dublin rules in December, pointing to "purely technical reasons" linked to over-worked reception centres, or hotspots.
In response, Germany revealed last week it had stopped taking in migrants from Italy under a voluntary scheme intended to ease pressure on EU border nations.
Mr Mattarella's post is largely ceremonial but his comments made the front pages of Italian newspapers this morning, with the daily Corriere Della Sera heading: "Mattarella chastises Europe".
Mr Mattarella said no country could handle the issue alone and called for "new solutions".
The far-right League party of Ms Meloni's deputy prime minister, Matteo Salvini, welcomed Mr Mattarella's "clear and unequivocal" remarks.
Mediterranean countries like Italy have argued that the rules place an excessive burden on border nations, particularly since new arrivals often want to move on and live in other EU countries.
Brussels vowed to offer more help for Rome after a surge in arrivals on the Italian island of Lampedusa last week, with more than 8,500 arriving within three days.