Police investigating the disappearance of British girl Madeleine McCann in 2007 have searched in and around a reservoir in southern Portugal.
A source familiar with the investigation told Reuters the operation in Silves municipality, by the Portuguese police assisted by German and British officers, was being carried out at the request of German authorities.
The source said it was likely linked to photographs of the Arade reservoir found at the hideout of German man Christian Brueckner, who was last year named by German prosecutors as an official suspect in Madeleine's disappearance.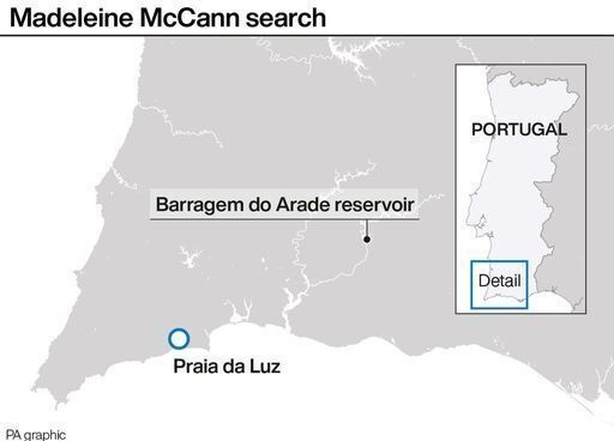 Brueckner, a convicted child abuser and drug dealer, is behind bars in Germany for raping a 72-year-old woman in the same area of the Algarve region from where Madeleine went missing.
Portuguese weekly magazine Expresso has reported that he would regularly spend time near the reservoir outside the small inland town of Silves.
German police said in June 2020 that Madeleine was assumed dead and that Brueckner was likely to be responsible.
Brueckner has denied any involvement and has not been charged with any crime related to it.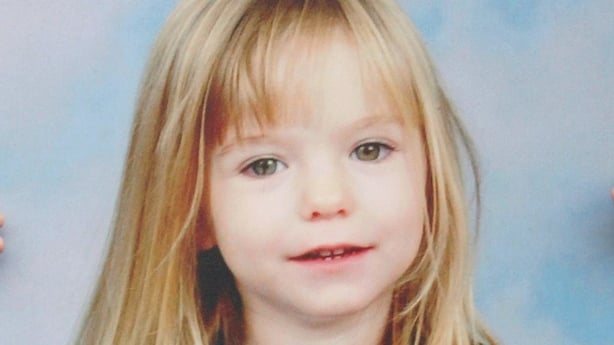 Madeleine was aged just three when she vanished on 3 May 2007, from her bedroom in the apartment her family were staying at in the Praia da Luz resort on the Algarve coast.
The case, unsolved for the past 16 years, remains a mystery as no body has ever been found.
It sparked a media frenzy in Britain, with developments also followed by outlets around the world and celebrities joining appeals to help find her.
However, another source said Portuguese police had little hope of the search providing any breakthrough in the case.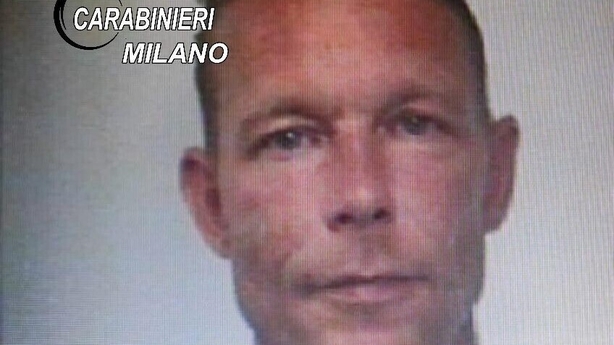 Fire brigade members deployed a dinghy on the water but that had gone by the afternoon as police focused on area of scrubland by shore of the reservoir, located 52km inland from the resort where Madeleine disappeared.
They erected a second camp with several tents in the thicket about 3km from the command centre that was set up yesterday.
Reporters were not allowed near either of the camps.
The prosecutor's office in Braunschweig which has been handling Brueckner's case said today that Germany's federal criminal police office was assisting Portuguese authorities, but would not provide further details on the investigation.
Portugal's judicial police in charge of the operation declined to comment.
London's Metropolitan Police Detective Chief Inspector Mark Cranwell said the Met continued to support colleagues in Portugal and Germany in the investigation, thanking them "for allowing us to be present whilst their work is ongoing, so that we can inform Madeleine's family of any developments".
'We're waiting for you'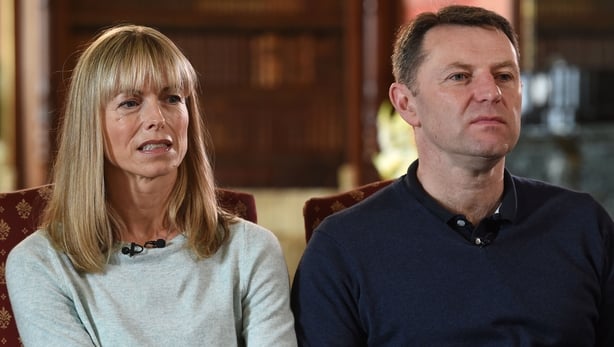 Madeleine's parents, Kate and Gerry McCann, said earlier this month they were "still looking" for their daughter in a message to mark her 20th birthday.
"Happy birthday Madeleine. Still missing. Still very much missed. Still looking. For as long as it takes," they said in a post on the official Facebook page of the Find Madeleine Campaign.
"We love you and we're waiting for you. We're never going to give up," they added in the message accompanied by a YouTube video with photos of the missing girl.
In early May, Madeleine's family held a vigil to mark 16 years since her disappearance.