Swedish police have arrested a teenage boy on suspicion of killing one person and injuring another in a shooting at a shopping centre in the southern city of Malmo.
The man who has died in the shooting was the target of the attack, police said today.
A man and a woman were wounded in a shooting at a mall in the southern city of Malmo yesterday, with the man eventually succumbing to his injuries and the woman hospitalised.
Today the chief of Malmo police, Petra Stenkula, told a press conference that "actually, everything leads us to believe that this man was the target of this execution".
Police have said they have arrested the 15-year-old suspected shooter.
The woman victim, who was in serious condition, was thought to have been a passerby.
Police consider the shooting to be "an isolated criminal incident" and have excluded any terror links.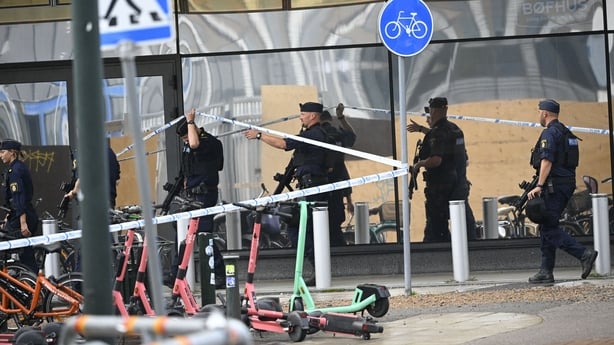 In July, three people were killed in a shooting in a shopping mall in the Danish capital of Copenhagen, around 30 kilometres from Malmo.
Murders due to gang violence has been on a rise in Sweden and is topping voters' concerns ahead of elections next month.
So far this year, 44 people have been shot dead in Sweden, almost all of them in connection with suspected gang crime, according to police. That compares to 46 for all of 2021.