Notre-Dame Cathedral in Paris, including its spire, will be rebuilt as it was before being engulfed in a fire last year, the public body in charge of its restoration has said.
The April 2019 blaze gutted the centuries-old landmark and major tourist attraction, destroying the spire and roof.
A national heritage and architectural commission approved plans to restore the Gothic cathedral to its last "complete, coherent and known" state, including the spire, the restoration body said in a statement.
French President Emmanuel Macron promised after the fire to rebuild Notre-Dame within five years, and later suggested that a contemporary design could be used for the spire.
The restoration body's announcement means the 19th-century steeple, which crashed to the ground during the fire, will be restored to its former glory after months of sometimes ill-tempered debates.
Church officials hope the cathedral will be open for mass by 2024, when Paris is due to host the Olympic Games.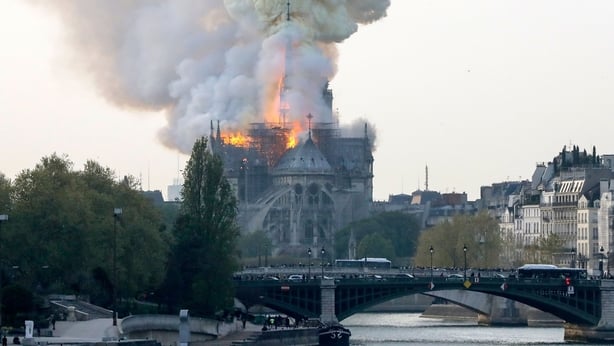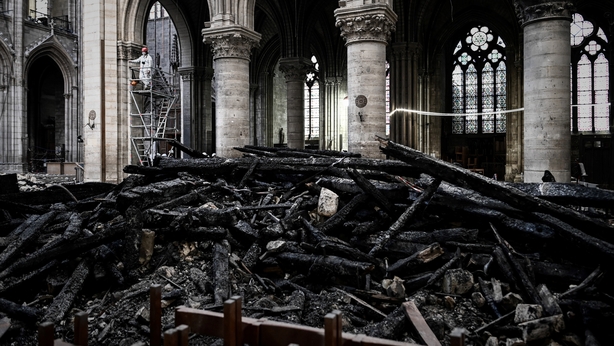 The steeple, designed by French architect Eugene Viollet-le-Duc, took a large section of the cathedral's roof with it as the blaze tore through the rafters of the 13th century church.
Mr Macron's office said the president supports the cathedral's chief architect Philippe Villeneuve in wanting the spire to be rebuilt as it was.
"The president trusts the experts and approved the main outlines of the project presented by the chief architect which plans to reconstruct the spire identically," the Elysee Palace said.
---
Read more:
Major fire devastates Notre-Dame cathedral in Paris
Shock at destruction of 'Lady of Paris'
In pictures: Blaze at iconic Paris cathedral
---
Culture Minister Roselyne Bachelot told French radio "there was a large consensus in public opinion and among those deciding" for the 96-metre spire to be rebuilt as it was.
The reconstruction process has been plagued by delays due to bad weather, concerns over lead pollution, and most recently the coronavirus pandemic.
Just last month, workers began the delicate task of removing tons of metal scaffolding that melted together during the fire that destroyed the monument's roof and spire.
The reconstruction proper will only start next January once a consolidation phase is over, according to the Archbishop of Paris, Michel Aupetit.