Spaniards at the country's main transport hubs were handed face masks this morning as the government relaxed some of the tough lockdown measures designed to rein in the coronavirus health crisis which has claimed over 17,000 lives.
As Spain enters its second month of lockdown, some businesses that cannot operate remotely, including construction and manufacturing, were allowed to reopen, sparking criticism from some regional leaders who fear a resurgence of the outbreak.
However, the majority of the population are still confined to their homes, while shops, bars and public spaces will remain closed until at least 26 April.
Interior minister Fernando Grande-Marlaska told Cadena Serradio station that Spanish police started handing out millions of masks early in the morning across regions that are not observing a public holiday.
"The health of workers must be guaranteed. If this is minimally affected, the activity cannot restart," he said.
One company reopening, Burgos-based industrial group Nicolas Correa, said it would take measures to prioritise the health of its staff.
"We will continue to work in shifts, with staggered entries and exits to avoid concentrations of staff," it said, adding that all workers would be provided with protective equipment.
---
Lockdown exit - Austria and Denmark take first steps
Latest coronavirus stories
Live: Updates as they happen
---
Reuters TV footage showed only a few commuters coming in and out of the main entrance of Madrid's usually bustling Atocha train station.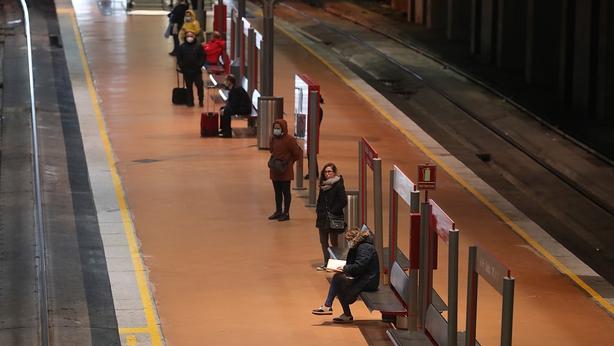 Road traffic was light too, with mainly public buses passing by, in contrast to the customary morning jams seen just a month ago.
Spain's cumulative death toll from the coronavirus rose to 17,489 today - an increase of 517 overnight - with confirmed cases now totalling 169,496 although the lockdown restrictions have helped slow a spiralling death rate that reached its peak in early April.
Prime Minister Pedro Sanchez said the decision to restart some sectors of the economy was taken after consulting a committee of scientific experts and any further winding down would depend on gains made against the virus.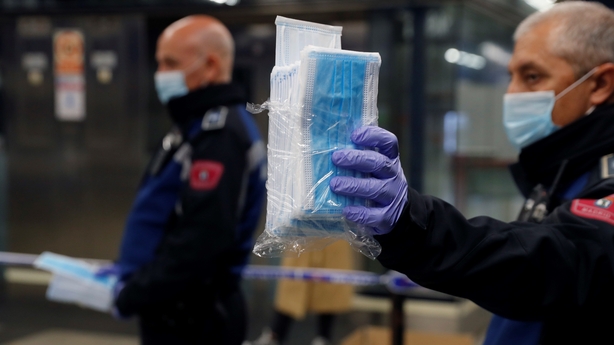 The fortnight of "economic hibernation", as Mr Sanchez described it, is slowly being lifted.
Italy, France and the US have all reported a drop in Covid-19 deaths in the past 24 hours, with Italy - the European nation most afflicted by the disease - reporting its lowest toll in more than three weeks.
More than half of the planet's population is staying home as part of efforts to stem the spread of the virus, which emerged in China late last year and has now killed at least 112,500 people, overwhelming healthcare systems and crippling the world economy.
Governments around the world are under pressure to keep populations safe while preventing economic collapse, amid warnings of a downturn not seen since the Great Depression.
But the World Health Organization has warned countries against lifting lockdown restrictions too early.
Germany moves towards gradual reopening
Germany is moving towards a progressive lifting of restrictions linked to the coronavirus outbreak as new infections fall and the number of deaths remains far below its European neighbours.
The nation's Academy of Sciences Leopoldina has recommended a gradual relaxing of restrictions in stages if new infections stabilise at a low level and personal hygiene measures to avoid spread of the coronavirus are maintained.
The Academy's findings are to form the basis for a decision Wednesday by German Chancellor Angela Merkel and the heads of Germany's 16 regions about whether to extend restrictions imposed in mid-March that are set to expire on Sunday.
The latest figures by the Robert Koch public health institute indicate new infections are indeed slowing, dropping to 2,537 today, taking the total to 123,016.
With 2,799 deaths from Covid-19, the disease caused by the new coronavirus, Germany is far behind other big European nations.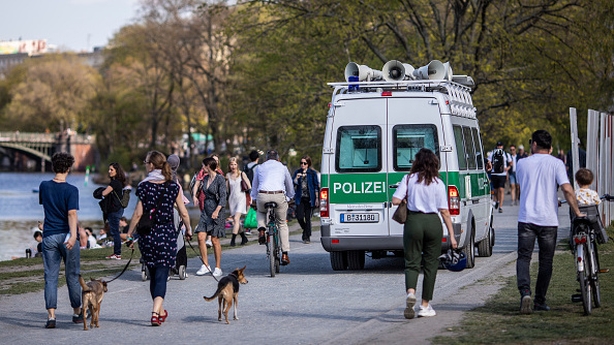 Over the weekend, Germany's Health Minister Jens Spahn had already cued up a phased easing of restrictions that may vary by region.
He did not specify which sectors in Europe's largest economy could first see loosened restrictions.
For its part, the Academy of Sciences Leopoldina, recommended reopening schools as soon as possible, starting with primary and middle schools, although most child care facilities should remain closed. The academy includes social scientists as well as medical researchers among its team of experts.
It recommended reopening shops and restaurants as long as social distancing measures are rigorously respected, and for government offices to get back to work.
The head of the Academy, Gerald Haug, said these measures could only go forward accompanied by an obligation to wear a face mask while riding in public transport to prevent a resurgence of infections.
French President to address the nation
Meanwhile, French President Emmanuel Macron is expected to warn France its lockdown to combat the coronavirus must go on for several more weeks at least, while also outlining how the country will recover from the crisis.
At just after 6pm Irish time, Mr Macron will give his third prime-time televised address to the nation on the epidemic from the Elysee palace.
In his last, he announced the nationwide lockdown to slow the spread of the virus from 17 March.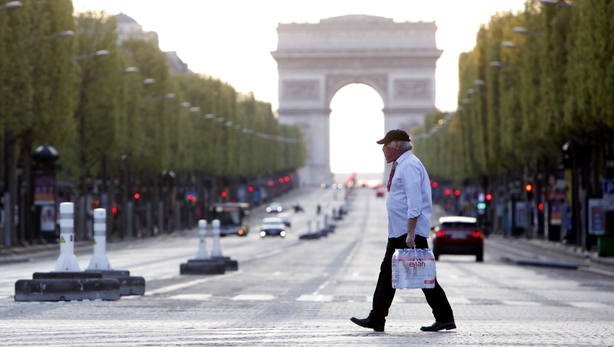 This speech will come after the first indications of a tentative easing of the crisis in France and that the lockdown is starting to have an effect, with the epidemic starting to plateau, albeit at a high level.
France yesterday reported a lower number of Covid-19 fatalities over the last 24 hours, with 315 deaths in hospital over the last day, compared with 345 the previous day.
Its total toll from the coronavirus epidemic, including those who have died in nursing homes, now stands at 14,393, the health ministry said.
And for the fourth consecutive day in a row, the number of patients in intensive care fell with 35 fewer patients, making a total of 6,845 people needing such treatment.
But officials have warned that the situation remains serious - especially in the Ile-de-France region around Paris - with no rapid return to normal in sight.
Mr Macron will be looking to steer a careful line between warning France that an early relaxation of the lockdown could be disastrous, while reassuring people that the government has a plan to get the country back to normal.
The lockdown has confined the French to their homes for almost a month, with only brief trips allowed outside for shopping and other essential errands.
Sources said Mr Macron would announce that the lockdown must be extended beyond its current 15 April expiration date until well into May.