Italy has ordered the seizure of migrant rescue ship Aquarius for alleged illegal waste treatment, Doctors without Borders (Médecins Sans Frontières, MSF) said today.
Investigators suspect the vessel, chartered by MSF and the SOS Méditerranée charity and currently stuck in the French port of Marseille, passed off 24 tonnes of potentially toxic waste as ordinary waste, Italian media reported.
MSF bank accounts in Italy have been blocked by the authorities, the international charity said.
Prosecutors in the Sicilian city of Catania are running the inquiry into migrant clothing, food leftovers and sanitary waste that was handled at Italian ports from the Aquarius and the Vos Prudence, another vessel chartered by MSF last year.
The ships have rescued thousands of migrants from the Mediterranean with immigration, a hot-button issue in the European Union.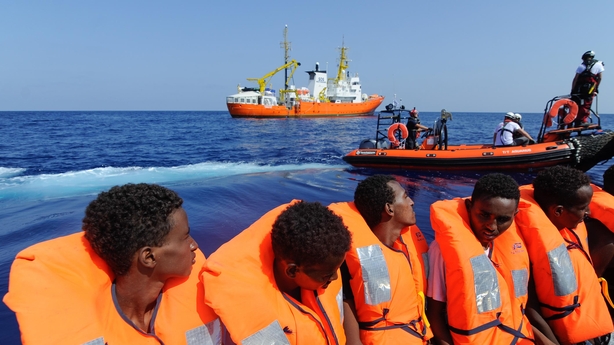 "All our port operations, including waste management, have always followed standard procedures," MSF said in a statement.
"The relevant authorities have not contested these procedures or identified a public health risk since we started our activities at sea.
"The only crime we see today on the Mediterranean is the total dismantling of the search and rescue system," said MSF Italy director Gabriele Eminente.
He added that MSF had suffered "two years of defamatory campaigns" against non-governmental organisations.
Aquarius has been in Marseille since Manama revoked the right to fly its flag following a request from Italy's far-right, anti-establishment government, meaning the Aquarius cannot legally set sail.
The International Organisation for Migration says that about 15,000 migrants have drowned in the central Mediterranean since 2013.
During the same period Italy has seen 600,000 migrants land on its coastline, while other European nations have closed their borders.