The European Parliament has voted overwhelmingly for an European Union-wide ban on single-use plastics, such as straws, plastic cutlery and cotton buds.
The ban would come into effect from 2021, under the draft plans.
The European Commission, the 28-nation EU's executive arm, proposed banning such items that it said account for 70% of the waste in oceans and on beaches.
The European Parliament in Strasbourg voted for the ban by 571 votes for and 53 against, with 34 abstentions.
A wide range of plastic items which have existing alternatives, including cutlery, plates, drinks stirrers, balloon sticks and polystyrene fast food containers, will be banned from the EU market, while MEPs also supported a target to cut use of plastic food containers where there are currently no alternatives by 25% by 2025.
There are also measures to ensure 90% of plastic drinks bottles are collected separately and recycled by 2025, and to cut down on cigarette filters containing plastic.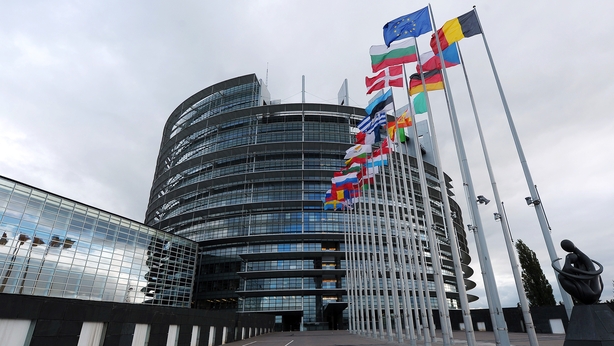 "Today we are one step closer to eliminating the most problematic single-use plastic products in Europe," said EU environment commissioner Karmenu Vella.
The legislation's rapporteur Frederique Ries said: "We have adopted the most ambitious legislation against single use plastics.
"Today's vote paves the way to a forthcoming and ambitious directive. It is essential in order to protect the marine environment and reduce the costs of environmental damage attributed to plastic pollution in Europe, estimated at €22 billion by 2030."
 
There are more than 150 million tonnes of plastic in the oceans, entangling wildlife, polluting beaches and being eaten by creatures such as sea turtles, with impacts on their nutrition and exposure to chemicals, the European Parliament said.
The legislation must still be approved in negotiations involving the member states, parliament and the commission.
Additional reporting by AFP