Two Germans who brought a group of teenagers to a campsite in southern France, where an elderly man was swept away by floods, are being held for questioning after it emerged the site was off-limits for camping.
The public prosecutor for the region confirmed the president and vice-president of the association that brought the children from the German city of Leverkusen to the French village of Saint-Julien-de-Peyrolas are being held on suspicion of causing unintentional injury and endangering the lives of others.
Prosecutor Eric Maurel said the two are also under investigation for "running an unauthorised campsite".
119 children were moved from the site yesterday, about 60km north of Avignon in the Gard region, after the Ardeche river burst its banks, swamping the campground in a fast-flowing, muddy torrent.
Mr Maurel said local authorities had warned the German group earlier this week that the campsite was at risk of flooding after a heatwave that left France parched ended with storms.
The youngsters were brought to safety by the fire service and taken to a community hall where they spent the night, along with other holidaymakers.
Ten people were treated in hospital for minor injuries.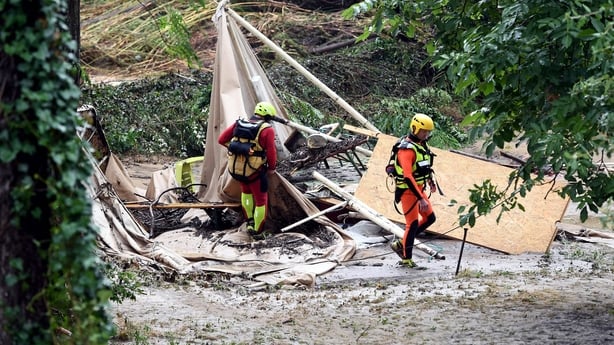 A German man in his 70s, who was with the group, was swept away by the floodwaters in his caravan, which was later found "empty and in pieces" near the river.
Rescue workers are continuing to search for him.
According to the French interior ministry, a total of 1,600 people, most of them campers, were evacuated as a precaution in the Gard and the nearby Ardeche and Drome regions.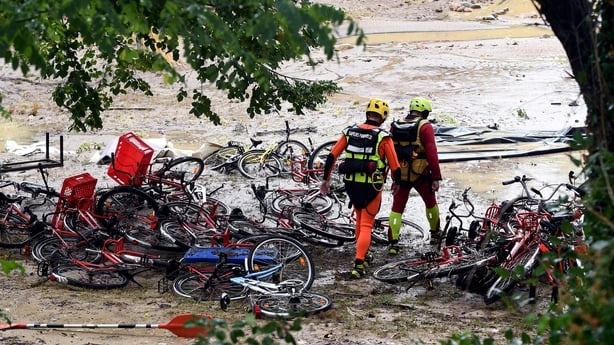 A British woman who was on holiday in the neighbouring Ardeche region said the floodwaters were extraordinary.
"The level and speed of the river today was extraordinary - we woke up in about a foot of water," Rachel Buchanan said.
"Driving in our camper van was very frightening as the road by the river was completely under water and waterfalls had appeared from nowhere crashing down the gorge."
Additional reporting: PA