Austria's right wing coalition government has outlined plans to cut benefits for foreigners including refugees.
The move risks fresh legal challenges and opposition from the European Union.
Chancellor Sebastian Kurz's conservatives, in government with the far right, won last year's parliamentary election with a hard line on immigration.
The party pledged not to allow a repeat of the 2015 migration crisis in which Austria took in one of the biggest shares of asylum seekers in Europe.
It sees benefit cuts for new arrivals as a deterrent.
In March, the Constitutional Court struck down a local model for the government's planned benefit reform, which required anyone claiming the main minimum benefit to have lived in Austria for five of the last six years.
The system also reduced refugees' benefits for an initial five years.
Following that ruling, the cabinet outlined its modified plan today, which would cap single refugees' main benefit payment at €563 a month, rising to the €863 available to Austrians if the refugees pass a German test.
"The fundamental rule we will introduce is that German will become the key to accessing the full minimum benefit," Mr Kurz told a news conference.
"That means that whoever has insufficient language skills will not be able to claim the full minimum benefit."
This raises the question of whether the new plan will also be blocked by the Constitutional Court, which ruled that refugees must be treated better than other foreigners since by definition they cannot return to their home countries.
But while the rules that were struck down did not distinguish between citizens of other EU countries and Austrians, the new plan bars all foreigners from claiming the main benefit for five years.
It sets Austria on a collision course with Brussels and other EU member states, where EU rules on freedom of establishment are widely believed to require that all member states' citizens be treated equally.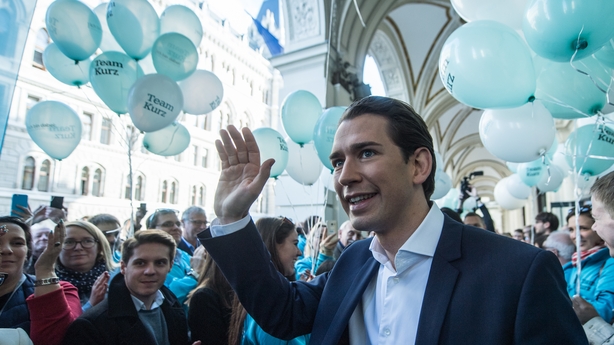 "Freedom of establishment is the freedom to work in all of Europe. Freedom of establishment is not the freedom to seek out the best social benefits system and in that sense this waiting period is in my opinion a step in the right direction," Mr Kurz said.
He added that it was "frightening" that most people on the minimum welfare payment are in Vienna and roughly half of those are foreign citizens.
But when asked if the new plans were legal, he said that would be decided elsewhere.
"We are not the Constitutional Court," he said.