Bitterly cold weather has gripped parts of Europe causing travel chaos, and a rare snow storm in Rome prompted Italian authorities to call in the army to help clear the streets.
A Siberian weather system British forecasters dubbed the "beast from the east" brought snow, strong winds and the coldest temperatures for years to many regions.
The freeze was expected to continue for much of the week, and the World Meteorological Organization said daily minimum temperatures below 0C were expected even in southern Europe.
"This cold period ... could be a risk to life for vulnerable people exposed to the cold," it said.
Piazza Venezia, Rome's central square which is usually a cacophony of car horns and a tangle of traffic, was eerily empty, quiet and white as dawn broke.
In St Peter's Square, priests and seminarians from the Vatican threw snowballs at each other. Near the Colosseum,students skied down the Oppian Hill.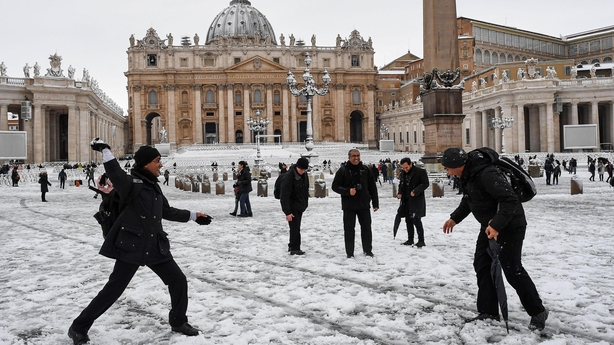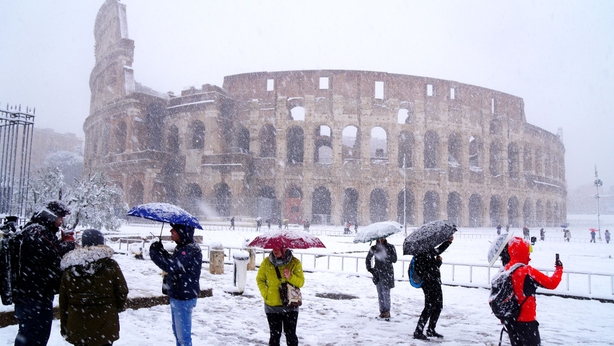 It was the heaviest snowfall in Rome in six years and the largest for the end of February in decades.
The city, which is not equipped to deal with snow emergencies due to their rarity, asked other areas to send in snow ploughs to help clear roads.
Schools were ordered shut and many people could not reach their work. Police asked residents to stay at home if possible.
Rome's Fiumicino airport was forced to operate with only one runway during the night, when 10cm of snow fell inless than four hours. The capital's second airport, Ciampino,was closed overnight and workers were clearing its two runways.
---
Read More:
---
Italian aviation officials said Ryanair had cancelled all flights to and from Ciampino, its Italian hub. Most of Italy's other main airports were open, albeit with flight delays.
The weather brought chaos to Italy's rail network. Most express trains heading north from Rome and Naples faced at least three hours of delays.
The chill engulfed much of the country, with the harshest temperatures recorded in the Alps in the Valle d'Aosta, where alow of -34.9C was recorded early today.
In Brussels, authorities said homeless people sleeping in parts of the city would be detained overnight if they refused shelter, to protect them from sub-zero temperatures this week.
Temperatures in Brussels are set to fall to as low as -10C in the coming week, with strong winds adding a further chill factor. Campaign groups estimate there are more than 3,000 homeless people in the Brussels region.
In Germany temperatures plunged to their lowest so far this winter with a low of -27.5C recorded at the Zugspitze, Germany's highest mountain.
But even in the ordinarily more temperate coastal climes, temperatures were well below zero today, according to the German Weather Service.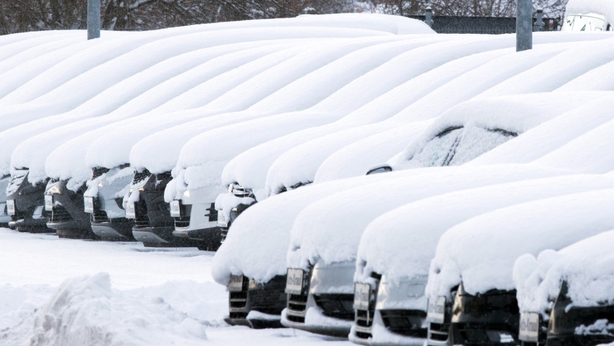 Heavy snow left thousands in western Bulgaria without power, disrupting transport and shutting down schools, prompting the Balkan country's authorities to warn people to refrain from travelling.
Dozens of villages were left without electricity. Roads were blocked while flights in and out of Sofia Airport were cancelled.
Schools in several municipalities were closed and strong winds closed the Black Sea port of Burgas.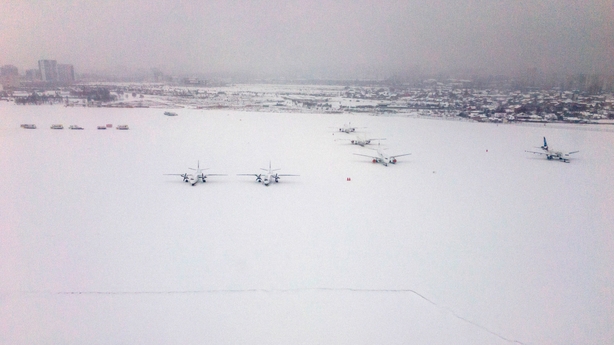 Some trains were cancelled or delayed due to the weather in Britain, where authorities said the country faced the coldest period for a number of years, with forecasts of snow and temperatures falling to -8C.
Transport is expected to be badly hit when more severe weather strikes tomorrow and Wednesday.
Doctors have warned that the NHS could struggle to cope with the extra strain caused by the weather.
Councils across Britain are offering extra accommodation to rough sleepers, whose lives are at risk on the streets.
Mayor of London Sadiq Khan said emergency shelters "ensure people sleeping rough have somewhere warm to stay through the cold weather forecast this weekend and next week".
Frank Saunders, Met Office Chief Operational Meteorologist,said daytime temperatures would struggle to rise above freezing this week. Public Health England advised family and neighbours of the elderly to check they were okay.
The cold snap triggered a jump in power prices in France, a country still largely reliant on electric heating, though price moves in Germany were less pronounced.