Gun clubs across Ireland have said they play a vital role in the conservation of wildlife and have called on the Government to work with them on proposed hunting reform.
This comes as the 2022-2023 hunting season starts on Thursday 1 September.
But conservation groups have expressed shock that birds deemed to be in decline may be shot again this year during open season, without any new restrictions.
Minister of State for Heritage Malcolm Noonan made the order last week allowing the hunting of deer, ducks and certain other species of wildfowl from next Thursday. September is the traditional opening of the shooting season.
"Hunting is much more than a sport. It's a way of life, a tradition, a culture," said John Butler, chair of the National Association of Regional Game Councils (NARGC).
Mr Butler was at Lakeland Shooting Centre in Westmeath this weekend, where 30 aspiring hunters were attending an NARGC course in firearm safety.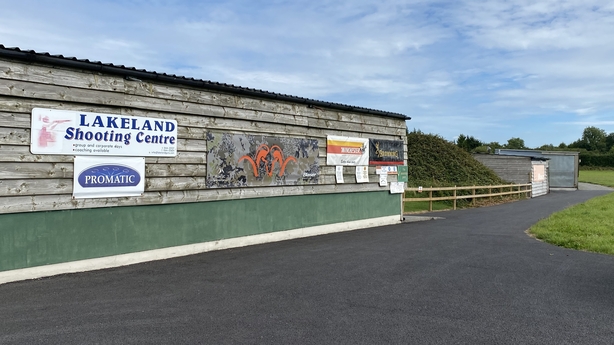 Speaking on RTÉ's This Week programme, Mr Butler said the association's 25,000 members spend up to 80% of their time on conservation projects for birds such as the Red Grouse and Curlew.
"What do we do for the Red Grouse? We purchase machinery, we try and manage the heather. We try and ensure the habitat is suitable for them," he said, referring to the Ballydangan Bog Red Grouse project in County Roscommon.
But Irish Wildlife Trust said it is dismayed that birds such as the Red Grouse (below), Golden Plover, Woodcock and Snipe may be shot again this season, despite declining numbers.
"These are birds that really need all the help they can get. Putting them on a shooting list is the wrong way to be going," said Padraic Fogarty of Irish Wildlife Trust.
"There are 14 species of bird on the open season list now. These are listed by BirdWatch Ireland as amber or red, which means they are threatened with extinction."
Mr Fogarty said the minister needs to ban the hunting of these species altogether. But the NARGC said its members do not harvest birds that are endangered.
The NARCG's Dan Curley also said its own bird counts show that the decline of some species are overstated.
"I live in Monaghan where we've been doing a morning grouse count for 20 or 30 years.
"Sometimes people will come in and do very sporadic counts, totally incorrect, not done properly. Grouse would be gone out of this country only for gun clubs," Mr Curley told This Week.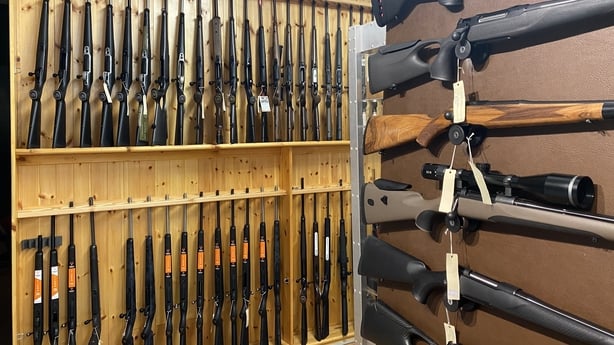 This week, Minister Noonan said significant changes to hunting would not take place until the 2023-2024 hunting season.
"In effect this will mean the likely removal of certain species from the order," he said.
But the minister said this last year too, much to the frustration of hunters and conservationists who have called for urgent meetings with Mr Noonan.
"It's very disassociating. We're coming into three-and-a-half years since the Dáil declared a climate biodiversity emergency," Mr Fogarty said.
"Decisions need to be made and he's the one that needs to make them. I'm sure responsible hunters out there accept the need for restrictions on what they can shoot."
Mr Butler of the NARGC also called for engagement from the minister.
"The line coming out to appease his supporters is that he's going to take species off the list. That doesn't wash with us at all. He needs to look at whatever species needs to be looked at," Mr Butler said.
"We are there to help. We've 1,007 gun clubs and 25,000 members in Ireland. We want to help."
We need your consent to load this rte-player contentWe use rte-player to manage extra content that can set cookies on your device and collect data about your activity. Please review their details and accept them to load the content.Manage Preferences