The chair of the Irish Forest Owners group has warned this is the worst year in 75 years for the amount of new Irish forestry planted.
Nicholas Sweetman said the bureaucracy and regulation surrounding forestry in Ireland is an "unmanageable" situation that will go from "bad to worse" unless there is a significant change in Government policy.
New afforestation figures published recently by the Central Statistics Office painted a disturbing picture.
They showed a 76% reduction in new planting since 2010. The fall-off has been driven entirely by a 95% reduction in the amount of trees being planted by farmers.
According to farmers, the issue is far too much red tape and a lack of confidence on foot of previous cuts in forestry premiums.
Olive Leavy, a member of the Westmeath Farm Forest group, loves her forest, a 20 hectare woods close to Kinnegad in Co Westmeath. It was planted by her parents 21 years ago.
She said it was the best decision they ever made and allowed her to move back home and live in rural Ireland.
Two-thirds of her forest is planted with Norway Spruce, a conifer. That is the one that brings in the money, she explained.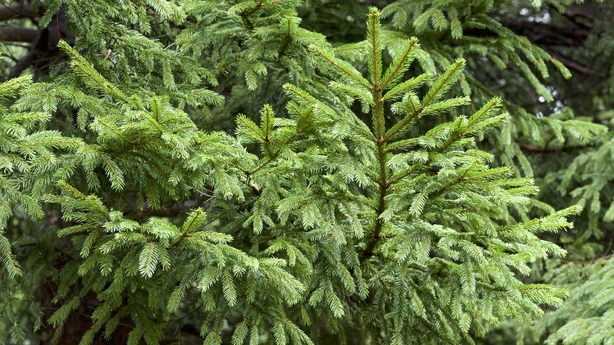 The rest is planted with hardwoods - sycamore, beech, birch and ash - which take a lot longer to mature.
Ms Leavy said that 21 years ago, it was extremely simple for her parents to set up the forest.
They spent some time designing the plantation, sent off a few official forms, and were up and running within a few months.
Then six years ago, when she herself got her first felling licence to thin the trees, there was a wait of six months after filling out a two-page application form.
Now it requires a 14-page application form and a registered forester to fill it out.
I would be afraid to plant another tree right now until the Department of Agriculture and the forestry services fix what is broken.
"I have no idea when I'm going to hear back about whether I get a new licence or not," she said.
"This is just to thin out and manage my own crop in an environmentally sensitive manner under continuous forest cover.
"It is so frustrating. I feel like I am being treated like someone who is intent on doing damage to my own woods. That makes no sense."
She added: "I understand we have got to do things the right way and look after the environment. But why do I have to go through such stringent regulations to look after my own crop?
"It has been made so difficult for farmers to engage. It has become so complicated with no statutory deadlines for anyone in the State forestry service to get back to you.
"Why would you engage when you don't know when you are going to get an answer back?"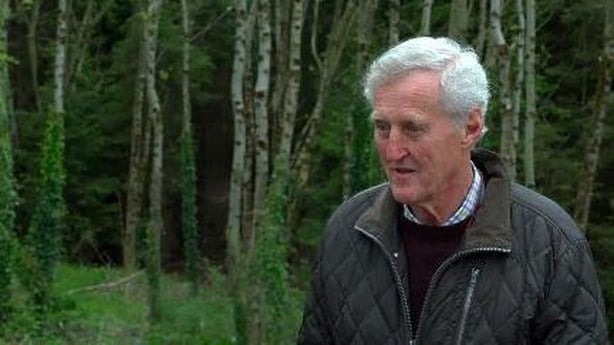 Derek McCabe, a forest owner from Mount Nugent, Co Cavan said he always looked at forestry as an investment and he doesn't regret, for a second, what he planted. But he is mightily frustrated right now.
"When I started out, I entered a social contract with the State," he told RTÉ News.
"I would take my land out of food production and put it into forestry with all the intergenerational considerations involved in that. I trusted the State.
"But in 2008, when the economy went bad, they cut the forestry payments, breaking the social contract. It has been downhill since then."
Bureaucracy, however, is Derek's main bone of contention. "If I need to plant a tree at the moment, I have to get a licence to plant it. I may even need planning permission.
"Then I need a licence for my first thinning. I need a licence for the second thinning. I need a licence for a forestry road. If I replant my land again, I need planning permission depending on what I put in.
"Now, to take out my trees I might have to wait for up to 18 months, sometimes up to three years. That is just to get the licence to harvest my crop. Then there are all the conditions imposed on me.
"That is an incredible amount of bureaucracy that was not there back in the '90s when I first planted. It should be just one permit to cover all that is involved, and we should be trusted."
Everyone knows how important trees are for taking carbon out of the atmosphere and tackling climate change.
There are 20,000 farmers across Ireland who have committed their farmland to forestry. They say the State is now letting them down at every turn and it is hard to take.
Nicholas Sweetman said the Government is not incentivising farmers sufficiently to plant trees and there is far too much bureaucracy.
He referred to a so-called "Farmers' Charter" by which a farmer should hear back about their forestry licence application within four months.
But the average return for an afforestation licence is now 13 months, he said. And that is just the average. Some people wait for three or four years.
Forestry, of course, is good for the environment. Everyone knows how important trees are for taking carbon out of the atmosphere and tackling climate change.
We also know if we fail to reach our carbon reduction targets, Ireland will have to have to pay out big money in fines and carbon credits.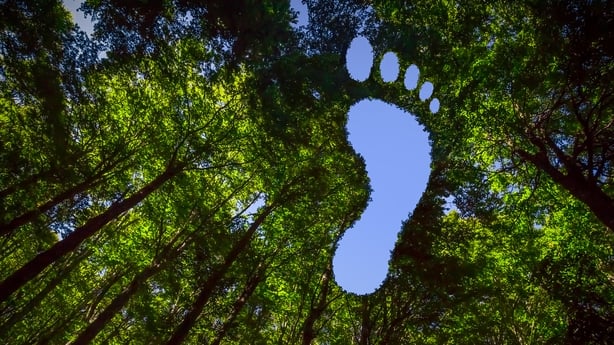 It is also well known that trees grow faster in Ireland than in many other European countries. This is something about which we have a competitive advantage in Ireland.
Then there are the many benefits of forestry - ecosystem services, biodiversity services, and replacing imported concrete, steel and other products in construction and elsewhere.
So it is worrying to see afforestation in the crisis it is in right now.
In the 1990s, Ireland was planting 23,000 hectares of forestry per year. Now it's down to less than 2,000 hectares. It's been a steady progression downwards.
The year 2010 was an exception. It was the only year in the last 10 years where we reached the most recent, and now legally binding, Government target of 8,000 hectares of new forest planted.
In the last few years, some of the annual forestry budget was returned to the Exchequer unspent. Last year €9 million was returned.
How crazy is that? Farmers are not planting, so the money is not being drawn down.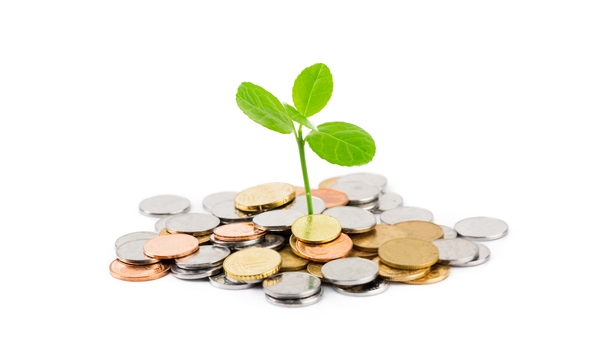 Some observers might try to put the blame for the crisis on European directives. But, according to the Irish Forest Owners group, that is not true.
The EU has a habitats directive and a birds' directive. But they have been in place since the 1980s and 1990s. Foresters claim that is not the issue.
The Department of Agriculture and its Forest Service are now under big pressure to come up with solutions.
The Department said the output of forestry licences was severely impacted from 2019 onwards, as a result of a High Court ruling around environmental regulation.
In a statement to RTÉ, it said it has invested resources in hiring additional ecologists, forestry inspectors and administrative staff to work solely on licensing and deal with the significant additional work load since that ruling.
This is the only country in the world with this level of bureaucracy.
That is all well and good. But it fails to acknowledge that the rot had set in long before any 2019 High Court judgment.
The CSO figures show the drop-off in farm forestry started nine years earlier, as far back as 2010.
The Department of Agriculture also said that licensing increased by 56% last year and that afforestation licences will increase by 100% in 2022.
However, any increase is coming from a very low base. The CSO figures are official, and they are unequivocal
They show farmers planted 7,929 hectares of forestry in 2007 but only 360 hectares last year.
So even if the area planted by farmers doubled this year, it would still only amount to 720 hectares of new forestry on farms - 90% short of that planted in 2010. So Ireland has a huge hill to climb.
Remember, too, that the target for afforestation in the Climate Action Plan is 8,000 hectares every year between now and 2030 - and it must be achieved.
Coincidentally, the CSO figures show back in 2010, the last time 8,000 hectares of new forestry was planted here, farmers actually planted 22 times more land than they did last year.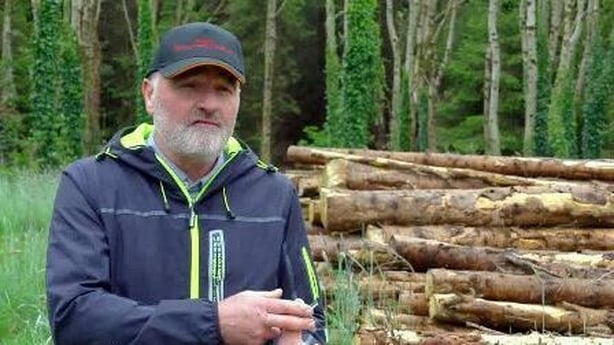 The Department of Agriculture said a new Forestry Strategy is being developed and that it will include attractive financial supports to incentivise afforestation and help meet Ireland's climate targets.
Farmers and environmental groups are waiting with bated breath, hoping that whatever the Department has up its sleeve for forestry will be sufficient to solve this crisis.
Until then, Derek McCabe said that with great regret, he would advise farmers not to plant trees right now.
"I would be afraid to plant another tree right now until the Department of Agriculture and the forestry services fix what is broken. Other countries in the world do it better. This is the only country in the world with this level of bureaucracy."
The Irish Forest Owners group said what is needed is increasing revenue for farmers, untangling the bureaucracy and allowing farmers the freedom to manage their own tree crops.
Its members also want the Government to introduce a longer period of premium payments for hardwood broadleaf trees - because once planted, they are a very long-term project before they pay off.