Former president of Ireland Mary Robinson has expressed her concern at the increase of people who have had to flee their homes as a result of climate change and extremes in weather.
Mrs Robinson, who is Chair of The Elders, said she has no doubt the numbers of climate-affected refugees will increase and suggested the number of present refugees is disguised by the Covid-19 pandemic.
"Covid is on the way out because of vaccines, that are not equitably accessed or distributed, but, nonetheless, we are coming out of that crisis, we need to bear in mind that people will probably move more in the short-term after that," she said.
"The world is not managing the problem well and it's getting worse."
The 2020 Ecological Threat Register suggests that as many as 1.2 billion people are at risk of displacement by 2050 as a result of climate change.
At present, climate-related migrants fall outside of the legal definition of the 1951 United Nations Convention on the Status of Refugees and the 1967 Protocol Relating to the Status of Refugees.
Mrs Robinson, a former UN Commissioner for Human Rights, was speaking at the premiere of a documentary and photo exhibition on the lives of Syrian refugees living in Turkey. Both the documentary and photo exhibition were commissioned by Irish NGO GOAL.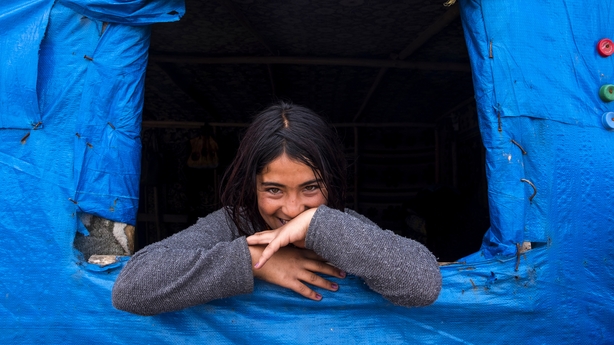 She added that refugees fleeing due to climate issues cannot and should not be forced to return by their country of origin.
"It's true that those forced to leave their country, through conflict or sadly increasingly because of the climate crisis, tend to stay as close as possible to home, so they tend to be in countries like Turkey and Jordan and Lebanon if they are Syrian, because they want to return as soon as possible," she said.
The Elders is a group of independent global leaders founded by Nelson Mandela to work for peace, justice and human rights.
The documentary, 'Home from Home: The Story of Syrian Refugees in Turkey', follows the day-to-day lives of nomadic and semi-nomadic refugees engaged in seasonal agricultural labour in Turkey, which currently hosts more refugees than any other country in the world.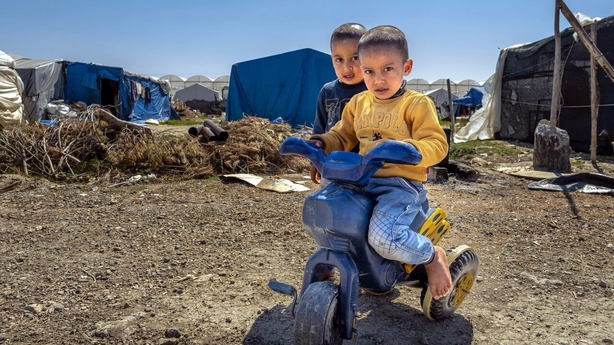 Speaking on the documentary, Mrs Robinson said it is important to tell the lived experiences of refugees around the world.
"There is no better way to value the lives of refugees and create empathy and understanding of the fact that they are people like us, than to tell their story and tell it well and tell it in detail," she said.
"Tell it in all its human aspects, and this is, I think, what both the documentary and the exhibition are doing. And it does create empathy."
According to Goal CEO Siobhan Walsh, it is important that the issue of refugees and displaced populations is kept front and centre on the global humanitarian agenda, especially on the run up to World Refugee Day on Sunday.
"Lasting solutions will only come from political settlements. GOAL, the wider humanitarian community or host government countries cannot meet the needs of the scale and pace of global displacement. It behoves all of us to press our leaders to strive for a better outcome for our global human family," Ms Walsh said.