A key Green Party government talks demand to cut emissions by 7% could cost €40 billion and force decisions on the size of the national herd, agricultural practices and the use of nuclear power, according to new research.
The research -  'Is the new Green Party emissions reduction target feasible and what would it mean for the energy system?' - and undertaken by University College Cork's MaREI Centre for Energy, Climate and Marine, states that the party's 7% emissions reduction aspirations would require "transformative changes" impacting every aspect of peoples' lives.
The independent research group's previous work underpins Government and EU energy and climate policies.
The report comes as a statement from Fine Gael and Fianna Fáil leaders, Leo Varadkar and Micheál Martin, said issues like greenhouse gas reduction need to be clarified and teased out. 
The Green Party is pushing for a reduction in greenhouse gas emissions by 7% each year until 2030 as a key component to enter coalition negotiations with Fine Gael and Fianna Fáil.
Emissions reduction of 7% would half overall emissions within ten years but could be enormously challenging, according to the authors.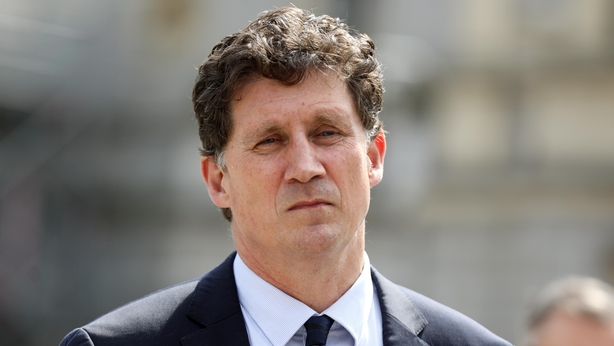 The 2019 Climate Action plan proposes to cut Ireland's total emissions by over 3% to 45 million tonnes by 2030.
One of the reports authors, Dr Hannah Daly, a lecturer in energy systems modelling at UCC, said the Green Party strategy is to more than double these emissions reduction.
The changes would demand society to consider the size of the national herd and using nuclear energy. The cost of meeting the emissions target set out by the Green Party could be up to €40 billion. 
Speaking to RTÉ's Morning Ireland, Dr Daly said: "The climate elements of the national development plan estimate that the sustainable energy components would cost around €22bn over ten years.
"Doubling that ambition would imply a doubling of that cost."
---
Green Party to discuss stance on government formation talks
---
However, she said there would be savings if €6 billion worth of fossil fuels imported to Ireland every year are replaced with sustainable energy options.
Energy security would be another benefit, she added.
The UUC MaREI report examines changes needed in emissions from electricity, heat, transport and agriculture.
60 million tonnes of greenhouse gases are produced in Ireland each year - 40 million comes from electricity, heat and transport, while 20 million tonnes comes from agriculture. The analysis suggests cost-effective measures in electricity, transport and heat, which could deliver the savings. 
However, it stresses that unless agricultural emissions are tackled, emissions savings would need to come from elsewhere. 
The emissions cutting measures suggested in the paper are similar to those suggested in the Climate Action Plan. 
They include an end to home coal and peat burning, unprecedented energy efficiency retrofitting programmes, the elimination of oil from heating systems and use heat pumps, and a switch in industry from oil to renewable and natural gas.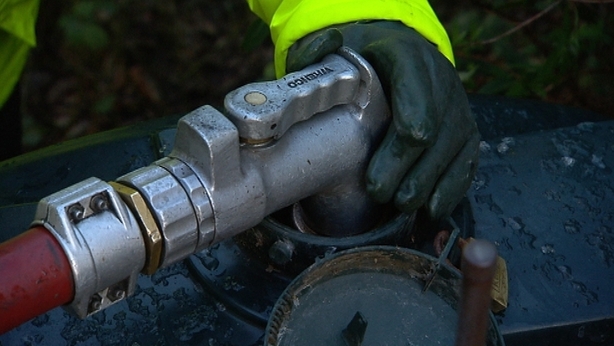 The analysis also states there are "key questions" on "what can be achieved from agriculture".
"Unless emissions from agriculture are reduced much faster than what is envisaged in the Climate Action Plan, energy-related emissions will have to be reduced by more than 80% (or 14% per annum) by 2030 to achieve the overall 7% reduction target," the report states.
It adds if the agriculture emissions decrease is not met, the shortfall would need to come from elsewhere.    
Dr Daly said a 7% reduction every year in emissions means more than halving of overall emissions within ten years. 
She said reaching this target would be enormously challenging. 
"We need to go in to this with our eyes open. It would be enormously challenging. We need to look systematically at all areas of industry, of society and of government to change this. Basically, low carbon decisions seem to come in to all factors in our decision making to reach this target," said Dr Daly. 
"We won't be able to reduce emissions from agriculture without looking at difficult decisions in how we use land in our agriculture practices."  
Dr Daly said changes already in the Climate Action Plan 2019, including better farm practices and fertiliser use, would reduce agricultural emissions by 1% per year, adding there "needs to be a societal discussion about what needs to happen in agriculture". 
"There is a question about whether we can decarbonise agriculture without reducing the herd size."
She said the decarbonisation of electricity is also central to a 7% emissions reduction. 
Ireland's target to hit 70% of renewable electricity energy by 2030, she said, has strong foundations because the country has a strong world class wind energy sector. 
She added we needed to go "further than renewables" to fully decarbonise electricity by considering decarbonised gas, carbon capture technology and nuclear power. 
"We have a very strong wind energy industry and there is very strong societal agreement about the need to increase renewables. But, it is likely that we need to go further than just renewables to fully decarbonise electricity. 
"We need to discuss the option of decarbonising gas as a dispatchable electricity source as something that will supply low carbon electricity when the wind doesn't blow. That might include carbon capture and storage. 
"That could include maybe nuclear going down the line. So there are a lot of novel technologies, things that aren't on the table at the moment, that we need to look at to decarbonise electricity."