Actress Emma Thompson joined Extinction Rebellion activists blocking London's busiest shopping street today and declared "our plant is in serious trouble".
The Oscar-winner climbed onto a pink boat at Oxford Circus and addressed crowds as the campaign group declared a separate protest at Heathrow Airport was over.
"We are here in this little island of sanity and it makes me so happy to be able to join you all and to add my voice to the young people here who have inspired a whole new movement," Ms Thompson said to cheers of support.
Speaking to reporters, she said her generation had failed to protect the planet for young people.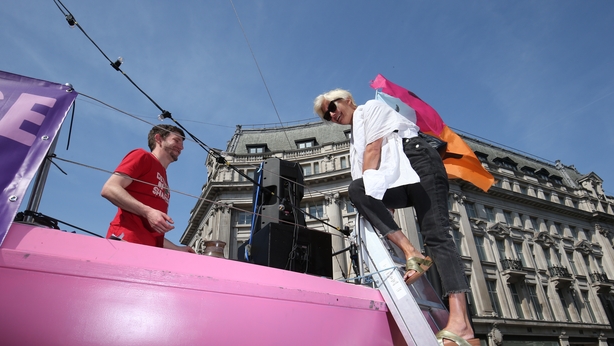 Ms Thompson, who also joined demonstrators yesterday, added: "We have seriously failed them and our planet is in serious trouble, we have much, much less time than we thought.
"I have seen the evidence for myself and I really care about my children and grandchildren enough to want to be here today to stand with the next generation."
Earlier, between 15 and 20 people, many of them aged under 17, unfurled a banner on the pavement outside Heathrow Airport reading "are we the last generation".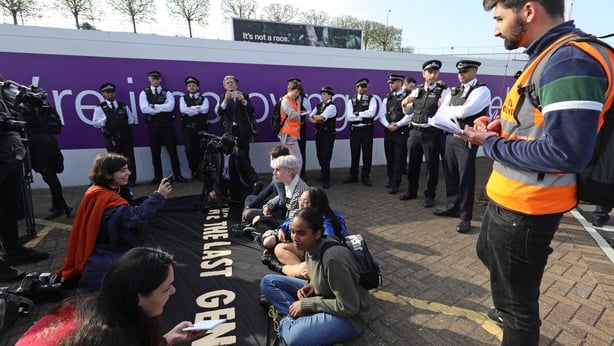 Protesters stood by the tunnel that leads to Terminals 2 and 3 at the airport, but all roads remained open.
Extinction Rebellion said police had warned the demonstrators that they could be arrested.
British Home Secretary Sajid Javid urged police to use the "full force of the law" to deal with illegal XR demonstrations as they entered a fifth day.
More than 500 protesters had been arrested by last night as activists continued to ignore orders to leave roadblocks at Waterloo Bridge, Oxford Circus and Parliament Square.
Scotland Yard warned demonstrators the force had "strong plans" in place with a significant number of officers ready to respond.
Mass arrests for obstructing the highway and breaching the Section 14 order that prohibits protests apart from at Marble Arch do not appear to have deterred protesters and ten people have been charged with those offences.
Organisers said they expected more people to join the protests and warned they would continue until their demands are met.
The group wants the British government to declare a climate emergency and take action to reduce greenhouse gas emissions to net zero by 2025.