RTÉ's Conor McMorrow picks out seven stand-out developments from the latest election results.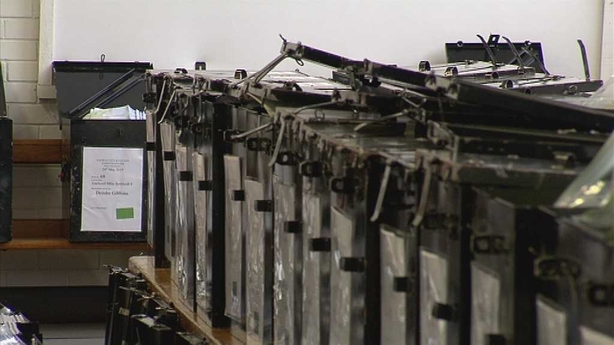 1. Lowest ever vote?
An election candidate in Galway has garnered one of the lowest votes in Irish electoral history. Patrick Feeney appears to have garnered the lowest vote out of all 1,977 local and 59 European candidates.
The independent candidate in the Galway City Central electoral area got just one first preference vote.
He is one of the candidates to contest in two electoral areas - he won 32 votes in Conamara South. He previously contested the 2016 general election in Galway West, where he got 22 first preference votes.
He unsuccessfully attempted to secure the nominations of four local authorities to get on the ballot paper in last year's Presidential election.
At the time the former Aer Lingus employee said that he wanted to be "the innovation president of Ireland".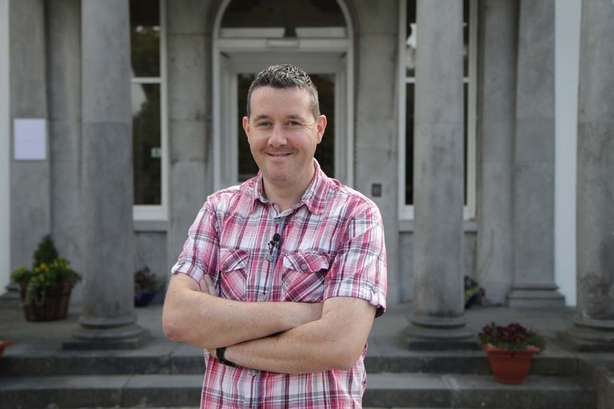 2. Comeback Kings and Queens
Some politicians who formerly graced the national stage, have made political comebacks this weekend.
Former Green party TD and Senator Dan Boyle was elected to Cork City Council.
Another former Green TD, Paul Gogarty was elected as an independent in the fourth count in the Lucan local electoral area.
In the same area, his neighbour and former Labour TD Joanna Tuffy was also elected to South Dublin County Council.
Former Fine Gael TD Noel Coonan was elected in the Roscrea-Templemore area in Tipperary. Joe Costello, a former Labour TD, was elected to Dublin City Council in the North Inner City area.
Chris Andrews, a former Fianna Fáil TD, was elected a Sinn Féin councillor in the South Inner City area in Dublin for the second time.
Former Fianna Fáil TD and Cabinet Minster Mary Hanafin was re-elected in the Blackrock area in Dún Laoghaire. Similarly, veteran Fianna Fáil councillor Charlie O'Connor (another former TD) was re-elected in Tallaght.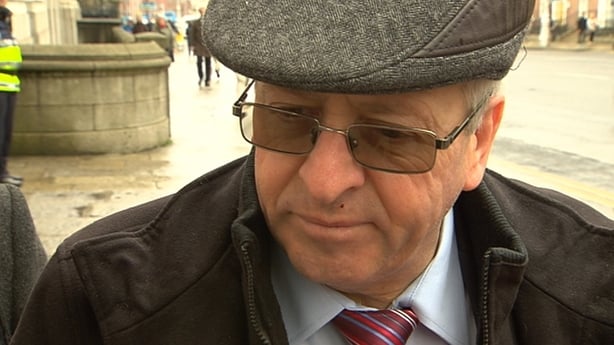 3. Mixed fortunes for dynasties
Two great-grandchildren of former Taoiseach Sean Lemass missed out on council seats in their first election outings this weekend.
Cathal Haughey, grandson of former Taoiseach Charles Haughey and nephew of Fianna Fáil TD Sean Haughey, lost out on the last seat in the Clontarf local area in Dublin City Council by 90 votes. His cousin Hannah Lemass won 345 first preferences in the Cabra-Glasnevin electoral area, which was not enough to secure one of the seven council seats in there.
But there has been good news for other political families. Mairín McGrath, daughter of Independent TD Mattie, was elected in Tipperary.
Almost 30 years after the late Jackie Healy-Rae was first elected a councillor in Kerry, three Healy-Rae's were elected to Kerry County Council this weekend.
In Tipperary, five members of Michael Lowry's team were elected - this includes Michael's son, Mícheál, who was elected in the first count in Thurles.
In Kilkenny, Fianna Fáil TD John McGuinness' son Andrew topped the poll in the Kilkenny electoral area with 1,860 votes - some 661 votes above the quota.
Brendan Smith, Fianna Fáil's candidate in the Midlands-North-West European constituency, may not have performed as well as he would have liked. But his brother Sean was been re-elected to Cavan County Council. First elected in 1979, he is one of the few councillors in the country to have 40 years service.
Colm Carthy, brother of Sinn Féin's Midlands-North-West candidate Matt, topped the poll in the Carrickmacross to retain his seat on Monaghan County Council.
As Green candidate Grace O'Sullivan waits to find out her fate in the Ireland South European Constituency, her sister Lola O'Sullivan was re-elected a Fine Gael councillor in the Tramore-Waterford City West area.
Junior Minister Kevin Boxer Moran's son Jamie looks set to win a seat on Westmeath County Council as an independent in Athlone. Boxer's brother Anthony (Jamie's uncle) has been unsuccessful as a Renua candidate in the same electoral area.
Emer Toibín, sister of Aontú leader Peadar Toibín, was elected in Navan to Meath County Council.
Fine Gael candidate Emer Currie, elected in Castleknock in Dublin, is the daughter of former Northern Ireland MP and Fine Gael TD Austin Currie.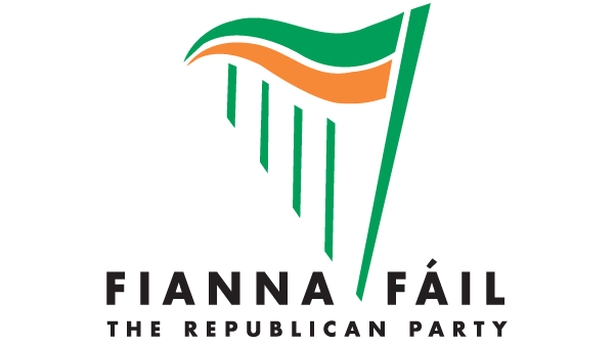 4. Spin doctors and advisers
A number of people more used to working behind the scenes with political parties put themselves forward for election this weekend. Shaun Tracey from the Sinn Féin press office was vying for one of the 40 seats on Dún Laoghaire-Rathdown County Council. But his bid was unsuccessful in the Glencullen-Sandyford area.
Former head of the Fianna Fáil press office Olivia Buckley sought a seat on the same council in the Dundrum local electoral area. But the Offaly native narrowly lost out.
Anne-Marie McNally, is the Social Democrat's political director. She is in the hunt for one of the five seats in the Lucan area on South Dublin County Council.
Jennifer Carroll MacNeill, has worked in various advisory roles for senior Fine Gael figures such as Housing Minister Eoghan Murphy, Enda Kenny, Frances Fitzgerald and Alan Shatter.
Formerly the party's legal adviser, she was successfully elected with over 1,600 votes to Dún Laoghaire-Rathdown County Council in the Killiney-Shankill area.
Similarly, Lorraine Hall - a former special adviser to Minister Heather Humphreys; press adviser for former Minister for Justice Alan Shatter and policy officer for former Taoiseach, Enda Kenny was elected for Fine Gael in Dún Laoghaire.
Blaine Gaffney who currently works as parliamentary assistant to Fine Gael TD Tony McLoughlin narrowly lost out on a council seat in Sligo.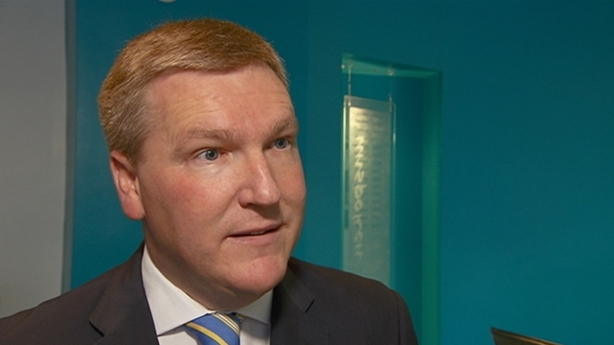 5. Poll toppers
Two brothers of sitting Fianna Fáil TDs were among the top five local election vote getters. Fianna Fáil's Seamus McGrath, a brother of Cork South Central TD Michael, has so far won the most first preferences of any local election candidate in the country.
The outgoing councillor won 4,272 first preference votes in the Carrigaline local electoral area in Cork City Council.
The second highest vote has been garnered by Green party candidate Hazel Chu in the Pembroke local electoral area in Dublin City Council. In a phenomenal performance, Ms Chu got 4,069 first preference votes - almost double the quota of 2,051.
In keeping with the theme of the weekend, Green candidate Roderic O'Gorman topped the poll in the Castleknock local election area with 3,731 first preferences. O'Gorman who unsuccessfully contested his first local election in 2004, was elected to Fingal County Council five years ago.
Unsuccessful in three general elections and two Dáil by-elections, he won the third highest vote in the country in these local elections. On the back of this Green wave, could the forthcoming general election signal sixth time lucky for him?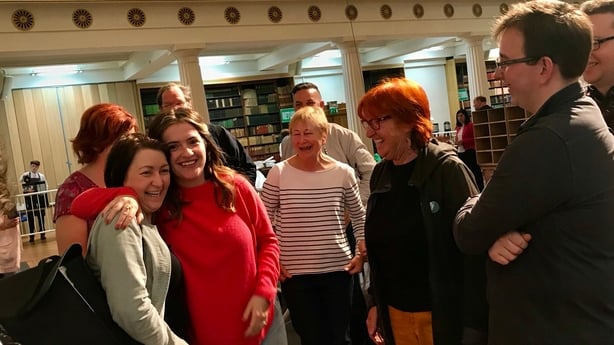 6. Gender balance
Unlike the 2016 general election where parties faced funding cuts unless 30% of their candidates were women, no gender quotas applied in these local elections. Did this affect the numbers women elected?
In all 563 women ran out of a total 1977 candidates across the country. By 11pm, 190 women were elected to the 800 seats filled on local councils across the country - this amounts to 23.75%.
This appears to be a slight improvement on 2014 when 21% of seats were won by women. But this calculation has been made with 149 seats left to fill.
One of Ireland's longest serving councillors is Kilkenny woman Mary Hilda Cavanagh. Taoiseach Leo Varadkar led the congratulatory messages to his Fine Gael party colleague this weekend. She was first elected 45 years ago, she has been re-elected in every local election since 1974.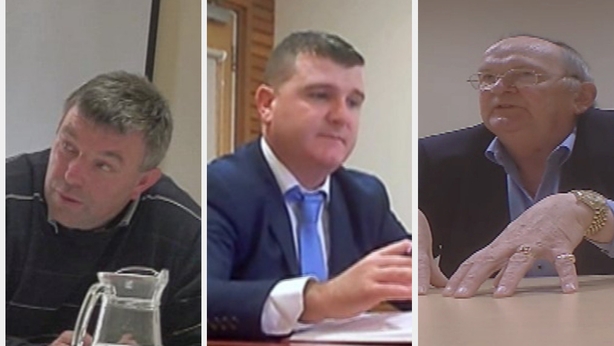 7. RTÉ Investigates trio re-elected
Three councillors who featured in the RTÉ Investigates 'Standards in Public Office' programme in December 2015 were all re-elected four years on.
In Monaghan, veteran councillor Hughie McElvaney was re-elected as an independent in the third count with 1,139 votes in the Ballybay-Clones area.
In Donegal, John O'Donnell topped the poll with 1,959 votes to get elected in the first count as an independent in the Milford area.
And in neighbouring Sligo, Joe Queenan was re-elected as an independent just before midnight in the Ballymote-Tubbercurry area in the seventh count.
All three came to national prominence when they featured in secretly recorded meetings with a reporter posing as a representative of a wind farm investment company in 2014.