Conor McMorrow of RTÉ's political staff picks out seven stand-out developments on the first day of the local and European election counts.
1. Green day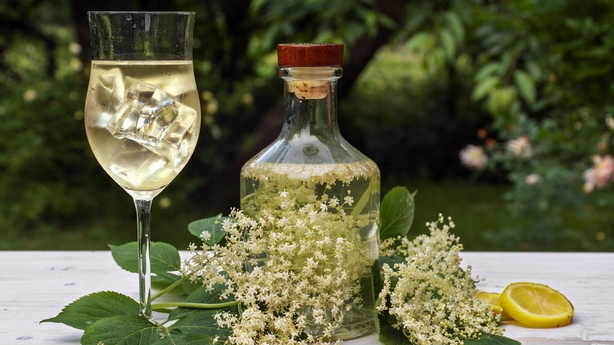 From the RTÉ TG4 Exit poll to tallies to the earliest election results, this count weekend has belonged to the Green party.
Record sales of elderflower wine look set to continue if the early local election results are anything to go by.
In the capital, the first four councillors elected in Dublin were all Greens.
Hazel Chu, Patrick Costello, Michael Pidgeon and Ciaran Cuffe (who looks set to be heading to Brussels anyway) have all topped the poll to get elected with large surpluses in their areas.
2. Family affairs
Canvassing for babysitters - Couple Hazel Chu and Patrick Costello have both been elected to Dublin City council after topping the polls for the Green Party in their respective constituencies #elections2019 #LE19 pic.twitter.com/Y5vAJpM6YM

— RTÉ News (@rtenews) May 25, 2019
For the second local election running, a Green party couple have been elected.
In 2014, Catherine Martin and her husband Francis Noel Duffy were elected to South Dublin County Council. Ms Martin has been a TD for Dublin Rathdown since 2016.
Her husband Francis was re-elected a councillor today, and the 'Green Wave' has also seen her brother Vincent P Martin elected in Naas, Co Kildare this weekend.
Green couple Hazel Chu and Patrick Costello have both been elected to Dublin City council after topping the polls in their respective local areas.
Ms Chu was the first candidate to be elected to Dublin City Council, topping the poll for the Green Party in the capital's Pembroke local electoral area.
Ms Chu got 4,069 first preference votes - almost double the quota of 2,051. Mr Costello was elected with 3,283 first preferences - almost 1,000 votes above the quota of 2,302.
3. Overtures across the political divide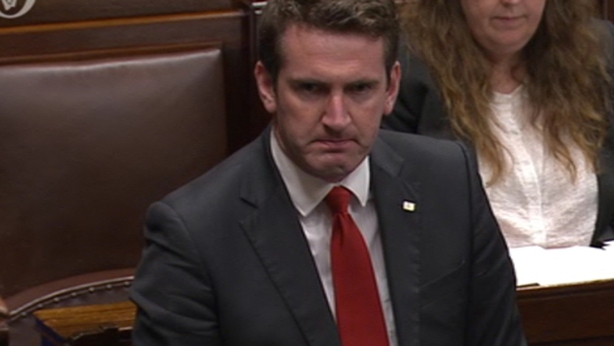 It appears that everybody loves the Greens. Politicians from Fine Gael and Fianna Fáil have been tripping over themselves to congratulate (and court) the Greens today.
Could this have anything to do with the impending general election and the Dáil arithmetic that will follow?
Labour Senator Aodhán O'Ríordáin has said he would like to start a conversation about amalgamating his party with the Social Democrats and the Green party.
He asked: "What's the point in having three centre-left parties' competing with each other?"
4. Fianna Fáil vs Fianna Fáil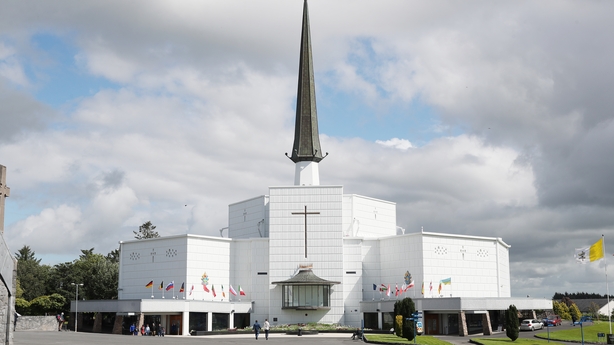 Fianna Fáil looks on course to remain the biggest party in local government according to tallies.
Party headquarters believe the final outcome could be somewhere above the 25% support mark. That would mean seat gains on the 267 won in 2014.
The party will look to gains in Dublin where it needs to grow at the forthcoming general election. The projections in the RTÉ TG4 Exit poll that indicate support for the party's two candidates at a combined vote of 9% is a worry.
Party stalwart Pat The Cope Gallagher said there will have to be a major post-mortem of Fianna Fáil's strategy for the Midlands-North-West.
Commenting on his party's prospects of sneaking a seat in Midlands-North-West, deputy leader Dara Calleary wryly commented: "It would be a bigger miracle than the one at Knock".
Fine Gael is also claiming a good day at the office.
Taoiseach Leo Varadkar said the party has had a very good election and won the popular vote. Fine Gael believes it can improve on the 235 seats it won five years ago.
There are likely gains in Cork city and county, Dublin, Meath and Tipperary. In Thurles the party's candidate Peter Ryan could become the town's first Fine Gael Councillor since Michael Lowry left the party in the 1990s.
5. Political bloodlines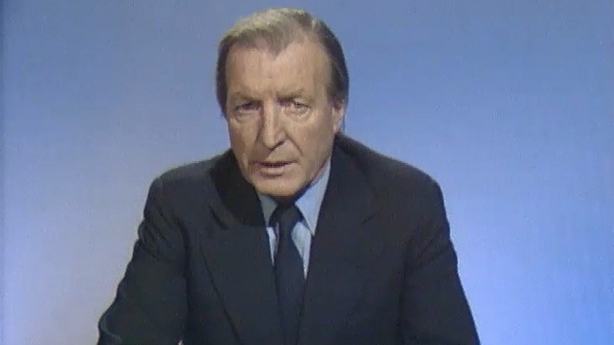 Dynasties still matter in Irish politics.
On 27 June 1991, Jackie Healy Rae was elected as a Fianna Fáil councillor in Kerry. He would later go on to get elected a TD in the 1997, 2002 and 2007 general elections.
Today, his grandson, also called Jackie Healy Rae, was elected a councillor in the Castleisland local area in Kerry.
Other political dynasties look set to continue.
Fianna Fáil candidate Cathal Haughey looks set to get elected in Clontarf - he's the grandson of former Taoiseach Charlie Haughey and the great-grandson of another Taoiseach Sean Lemass.
Hannah Lemass, is a great-grandaughter of Sean Lemass.
Cathal looks set to take a seat but Hannah faces an uphill struggle to win a seat after winning 345 first preference votes.
Independent Minister of State Kevin 'Boxer' Moran's son Jamie is looking set to win a seat in the Athlone electoral area in Westmeath. Also in Athlone, Fianna Fáil's Aengus O'Rourke - son of former Cabinet minister Mary - is bidding to retain the council seat he won in 2014.
And Independent TD Mattie McGrath's daughter Máirín McGrath, looks set to win a seat in the Cahir electoral area in Tipperary.
Aontú leader Peadar Toibín's sister Emer is running in Navan and she is in contention for a seat for Meath County Council.
6. Up for the fight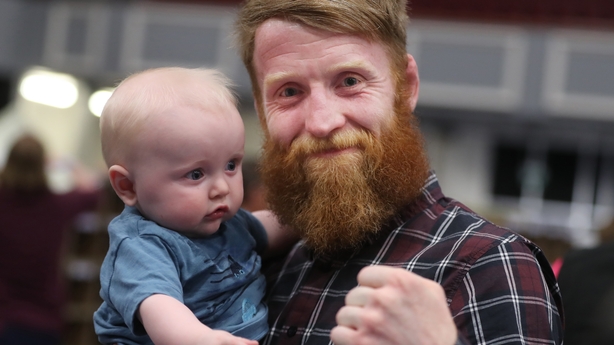 Paddy Holohan, a former UFC fighter, looks likely to get elected as a Sinn Féin councillor in Tallaght South.
Another election candidate to bring his experience from the fight ring to the political arena is Kenny Egan, a former Olympic silver medalist.
Egan is an outgoing councillor Fine Gael councillor in Clondalkin fighting to hang onto his seat.
7. A bad day for Sinn Féin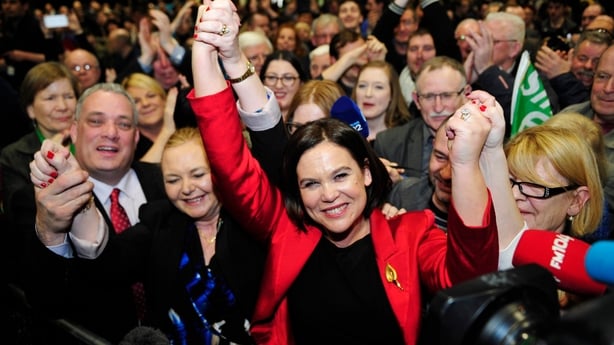 What a difference five years can make? In 2014, Sinn Féin tripled its number of seats.
The party had hoped to make gains in the locals for the fifth election in a row. It has conceded that will not happen.
Sinn Féin had 159 councillors elected in 2014, but the party seems certain to lose seats today, including ones in Dublin City.
The party also accepts it has a real battle to retain three Euro seats. Party leader Mary Lou McDonald has described the locals result as disappointing.
Sinn Féin TD Eoin Ó Broin has said any party that is not growing in an election has to take stock and look at what it did wrong.
He said Sinn Féin would wait until all the results are finalised and then examine ways to grow in future elections.
Like all parties, there will be a post-election post-mortem in the weeks ahead.