At the informal summit of EU leaders in Romania on 9 May, the French president Emmanuel Macron was clear.
"More than 400 million European citizens are going to vote, and they face a clear choice. Are we going to construct [Europe] together, differently, doing things better?  Or do we want to dismantle and destroy Europe, and return to nationalism."
The opinion polls suggest President Macron may be forgiven for framing the election in such stark terms.
Eurosceptic, anti-immigrant and nationalist parties could win up to 30% of the 751 seats in the European Parliament, overturning a grand coalition of centre left and right that has ensured a stable consensus in the past five years.
"It's more than likely they will reinforce their position in the European Parliament," says Nathalie Brack, assistant professor of politics at the Free University of Brussels and a specialist on Eurosceptic groups in the parliament.  "But you will have a lot of cross country variations."
While the picture will indeed be mixed, they will make some striking gains.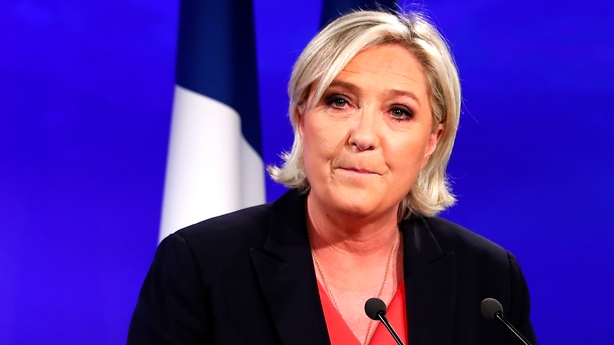 In France Marine Le Pen's Rassemblement National (National Rally) has climbed to take on and then overtake Emmanuel Macron's La République En Marche! (REM) party.  Politico's Poll of Polls shows that the far right leader is on 23% to Macron's 22%, with the centre right Les Républicains far behind on 16%.
In Italy the anti-immigrant Lega (League) under Matteo Salvini could win well over one third of the country's seats, while their Eurosceptic coalition partners the Five Star Movement (M5S) are in second place at 23%.
In Poland, the Eurosceptic Law and Justice Party (PiS) have maintained a dogged lead against their nearest rivals Civic Platform (PO), European Council President Donald Tusk's party.
Civic Platform has pulled together a pro-European coalition under the name Koalicja Europejska (KE), but the PiS are still leading by a single point at 38%.
In Hungary, Fidesz, led by Viktor Orban, the relentless thorn in the EU's side, is expected to top the poll.
In the UK, needless to say, Nigel Farage's Brexit Party has surged into a seemingly unassailable lead.
While Eurosceptic parties have struggled in the past to form a single cohesive bloc, this time around Mr Salvini is attempting to forge parties from 12 countries - Italy, Slovakia, France, the Netherlands, Estonia, Finland, Bulgaria, Czech Republic, Belgium, Denmark, Germany and Austria - into a formidable force within the parliament.
While Bulgaria might not return any MEPs to the group, and other countries might only get modest seat numbers, the symbolic impact of Italy and France, two founding members, electing a majority of far right parties will be significant.
The European Parliament is made up of trans-national political groups that span the political spectrum. The centre right European People's Party (EPP) and the Socialists and Democrats (S&D) have traditionally held sway, enjoying the lion's share of the all-powerful committees and rapporteur positions.
Between them they hold 412 seats out of 751 in the outgoing parliament. While Eurosceptic parties made big gains in 2014, their combined total was not enough to thwart the pro-European majority.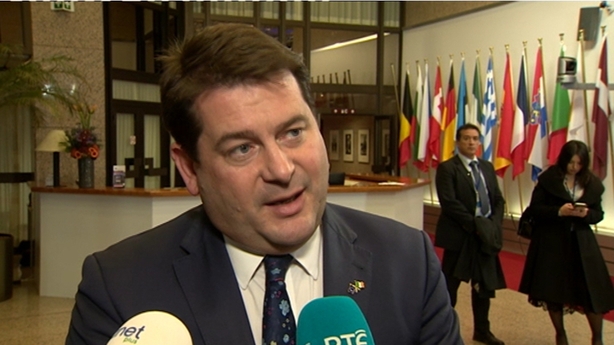 Fine Gael TD Dara Murphy, the EPP's director of elections, dismisses talk of a Eurosceptic revolution. "There is a lot of commentary out there that the extremists and populists are taking over," he says. "That's not the case. Two thirds of this next parliament are going to be very pro-European, with elements of the other groups who are only mildly euro-critical as opposed to the hard Eurosceptic.
"There are people out there who only want to tear it down. They're not providing any alternative. They're looking at it with a completely nationalist viewpoint, so they need to be called out on what exactly they want to do."
It is conceivable that the populist insurgents could become the second biggest group, meaning the EPP and S&D would seek a coalition with the Liberals (ALDE), of which Fianna Fáil is a member, and the Greens, to ensure a pro-European continuity.
---
Read more: Elections 2019
---
There are plenty of theories which explain this extraordinary turnaround in European politics.  
The 2014-15 migration crisis and the lingering effects of the financial crash and the austerity which followed, are presented as the key factors.
But there are contradictions and nuances.
It's true that in Italy Lega has been propelled into power largely because Italians believed the rest of Europe did not want to help with a huge influx of migrants from Africa.
Ironically, Lega wanted more EU intervention to spread the burden.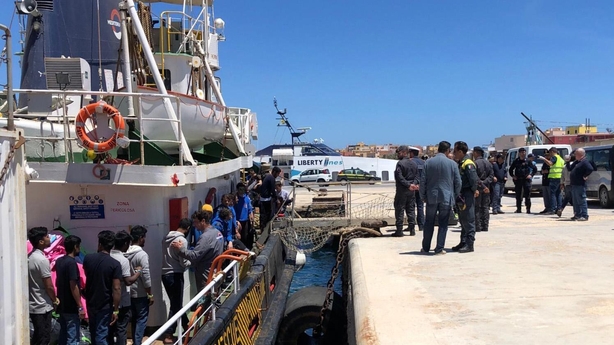 Hungary under Mr Orban has championed anti-immigrant sentiment and does not believe it should taken in any refugees.  In Greece, arguably the most exposed to waves of migrants, the far left Syriza party is on a respectable 25%.  
In Germany, which has taken in over a million refugees, the far right AfD is hovering at around only 12%c, well below the Greens, SPD and CDU/CSU, all of whom, with varying degrees of enthusiasm, have largely accepted the task of providing asylum and integration where necessary and possible.
Observers therefore urge caution when it comes to the final picture.
"It's complex because you have a more general crisis of representation at the national level," says Nathalie Brack, "where people don't trust the elites and the national parties any more. The European elections are often used as a protest anyway against the national government, where they signal their discontent by supporting radical far right or populist parties."
According to a major study in April by the European Council on Foreign Relations (ECFR) and YouGov, covering 14 member states where there 80% of the seats, the volatility among voters that characterized the 2014 election is back, with citizens less rigidly identifiable by the class, income and geographical indicators of the past.
As such, some 97 million voters are undecided, only 43% will definitely vote, and between 15%-30% of those do not yet have a preference.  Of those who do have a strong preference, 70% will potentially be swinging to another party.
The report states: "Electoral movement is not thus just in one direction [i.e. to the far right], but in all directions among the very same people."
Surprisingly, Europeans do not regard migration as the most important election issue, even though nearly all major European parties have shifted their policies to the right.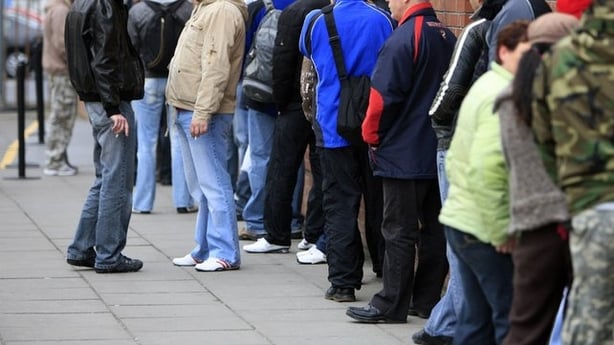 Instead pollsters found that corruption, living standards, housing, unemployment and health ranked above, or alongside, migration as key issues for European voters.  
How politicians respond to those concerns will be a more reliable determinant of voting preference, rather than an assumption that voters will simply shift to the right.
"This reflects a more general trend that we used to see at the national level, which is now happening at the European level" says Agata Gostyńska-Jakubowska, a senior research fellow with the Centre for European Reform (CER).
"The general public is no longer voting for the same parties their entire lives, the links between class, education and your political affiliations is less obvious.  People are voting for different movements, very often for movements which have a one issue manifesto."
Not all of these new parties are anti-European. But the problem for mainstream parties is that they haven't challenged some of the populist myths about migration effectively, and when they simply tried to copy the narrative they haven't sound convincing.
"[Migration and the financial crisis] are the factors that the populists have been exploiting, and they've been doing this pretty well," says Ms Gostyńska-Jakubowska.
"They have been using certain narratives appealing to the general public. Unfortunately mainstream parties have been doing relatively badly at explaining that migration might actually be a good thing and why we need migration.
"Instead they've been copying the populist narrative, but not as authentically, to the public, as when the populists were using it."
One comfort for the mainstream is that European parties do not seem to have descended into the spiteful tribal politics of the United States, or, indeed, of Brexit Britain.
Instead, volatility seems to be the order of the day. "Rather than comprising a stable, predictable electoral community of citizens who are organised into parties, the European political system has descended into a battleground of constantly shifting alliances between groupings that come together momentarily before blowing up again afterwards," concludes the ECFR/YouGov report.
Most citizens across the EU worry about the economy and unemployment in their own countries, but not everyone blames the EU.  
In countries like Poland and Slovakia, where far right parties and populist parties predominate, corruption is more of a concern to voters than migration.
Indeed, according to the ECFR/YouGov poll, citizens in member states like Italy, Spain, Hungary, Poland and Greece are more worried about people leaving than people arriving.
Furthermore, citizens in Poland, Hungary, Romania and Spain believe the EU is a positive force in constraining the excesses of their own governments, while in Italy, Germany, Sweden and France, voters believe the EU constrains national governments from doing what is best for their citizens.
What harm could these groups do to the European project?
It all depends on how far Mr Salvini manages to forge a disparate collection of nationalist parties into a cohesive block. 
At present Eurosceptic parties are scattered along the right of the spectrum. 
The Polish Law and Justice (PiS) party sit alongside the outgoing Tories in the European Conservatives and Reformists (ECR) group; the Europe of Freedom and Direct Democracy (EFDD) bundles together UKIP and the Italian Five Star Movement; Marine Le Pen's National Rally held 17 of the 37 seats in the outgoing Europe of Nations and Freedom (ENF) group with a clutch of UKIP members drifting in and out.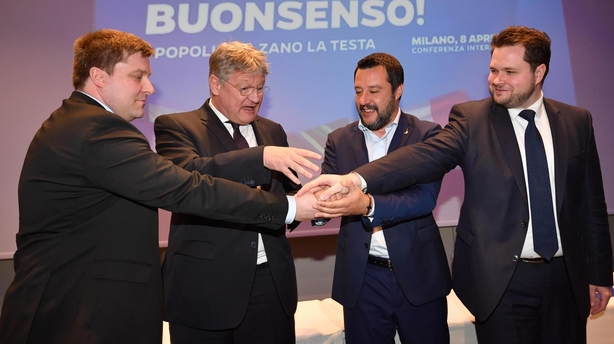 Mr Salvini's dream is to gather all radical Eurosceptic parties into a single group. He launched the European Alliance of People and Nations (EAPN) on 12 April, flanked by the leaders of Alternative for Germany (AfD), the Danish People's Party (DPP) and the Finns Party's.  
Ms Le Pen's National Rally, Belgium's Vlaams Belang and the Freedom Party of Austria all then announced they would leave the ENF and join Mr Salvini's alliance. Slovakia's We Are Family, the Slovenian National Party and the Conservative People's Party of Estonia also signalled their intent to join, although none of these parties currently has any MEPs.
Other far right parties from the Czech Republic, the Netherlands and Bulgaria are expected to sign up, while the Spanish Vox party is also reported to be interested. 
A bigger block will guarantee more Eurosceptic MEPs get rapporteurships and positions on all-powerful committees, which will give them more influence in shaping legislation and pushing policies.
While a Eurosceptic bloc won't be able to wreck the EU from within, a more fragmented parliament will make legislation slower and more difficult.
If the centre-right and left combine with Liberals and Greens to keep the ship of integration on an even keel, they will later run the risk of appearing to voters as an amorphous middle group, with few identifiable policy preferences. 
In the outgoing parliament Eurosceptic influence was dissipated. Moderate Eurosceptics co-operated with mainstream parties on issues like the economy, consumer rights and the environment, while harder Eurosceptics like UKIP and the French National Rally opposed most policies.  
Frequently nationalist parties were simply content to use their profile at EU level for more ambitious domestic electoral gain.
Mr Salvini wants a more coherent approach. 
"We are seeing a sort of Europeanisation of radical right parties under Salvini's leadership," says Ms Brack of the Free University of Brussels. "They agree on a lot of stuff - immigration, being anti-establishment, anti-elite."
But the very nature of nationalist parties could undermine Mr Salvini's ambition.  
"They are more cohesive on what they oppose, but not what they support," says Ms Brack. "The core issue for these parties is nationalism. So it's the national interest first. The main obstacle for transnational cooperation is the attitude of Italy first, France first. How do you cooperate if the national interest comes first?"
On closer examination cohesion breaks down along some policy areas. The Italian Lega is close to Vladimir Putin's United Russia, but Poland's Law and Justice remain hostile to the Kremlin. Some parties are protectionist, like Ms Le Pen's National Rally, others, like the Dutch Forum for Democracy are pro-free trade.
Almost all of them have rowed back from any previous flirtation with exiting the European Union or the single currency.  
"People have looked at the Brexit negotiations and discovered that leaving the EU is not such a good idea," says Ms Gobyńska-Jakubowski of the CER. "Populist parties have realised that by banging on about the European Union and advocating withdrawal they won't buy voters." 
The mantra now is for what Mr Salvini calls a "common sense" Europe, rather than the complete dismantling of the EU.
This is picked up by Mischaël Modrikamen, a lawyer and head of the right-wing Popular Party in Belgium, who founded what he calls a populist "club" known as The Movement.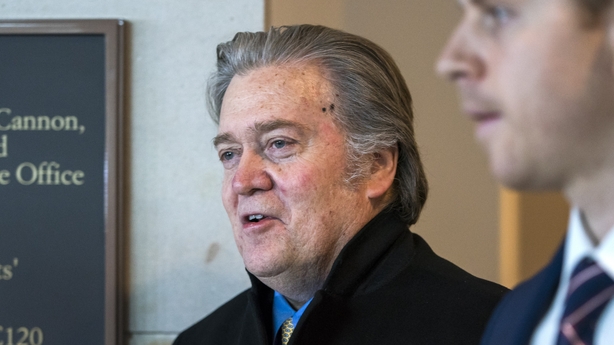 The Movement is better known for its association with Steve Bannon, the high priest of nativist populism in the United States and Donald Trump's campaign manager, who has his sights firmly on an anti-immigrant uprising in the EU.
Mr Modrikamen was a fully-fledged supporter of both Mr Trump and Nigel Farage, the former UKIP leader. After the insurgent earthquake in 2016 Mr Farage brought Mr Bannon and the Belgian together at a lunch in London, where, according to Mr Modrikamen, it was love at first sight.
Mr Bannon then co-opted The Movement as a way of pulling European populist parties together and to help them share "resources", largely because trans-national funding of political parties is illegal in a number of EU countries.
Mr Modrikamen says because the organisation is only a "club", individual members are free to pursue their own varieties of nationalism. Uniting them all, claims Mr Modrikamen, is the basic assumption that the EU is undemocratic, powers must be brought back to national capitals, borders closed, and what he calls the globalist policy of an immigration free-for-all rolled back.
The Movement, he stresses, is not European – it is global, linking leaders from Joao Bolsanaro in Brazil, with Mr Trump in American, Mr Orban in Hungary and even Shinzō Abe in Japan.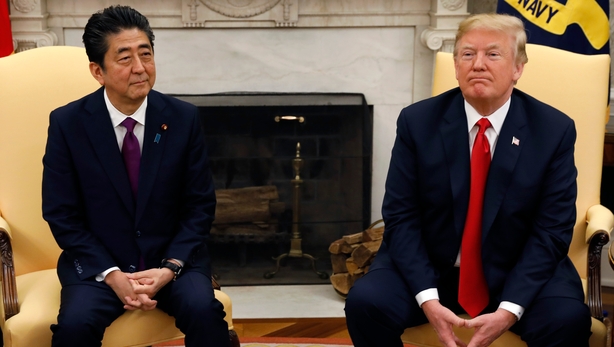 "The populist uprising is everywhere," he told RTÉ News, "because it fits everywhere, because the struggle is everywhere.  If populists are elected it is because they are deeply, deeply in tune with what the citizen wants."
Ironically this is the essential critique of populism: that its leaders at best recklessly pander to what voters want, offering overly simple solutions to highly complex problems, rather than exploring compromise to safeguard the greater good; or at worst, awakening the basest and most confrontational instincts of citizens when it comes to issues like migration. 
For mainstream parties, in an era of relentlessly poisonous social media, meeting populism head on is difficult.
Many have simply moved to the right on migration, but have yet to see any electoral dividend.
On the other hand, Emmanuel Macron has made confronting populism the guiding principle of his presidency, but he still cannot put any clear water between his party and Marine Le Pen.
One EU ambassador sums up the challenge: "My prime minister has always been clear:  it is not to say that people who vote for these parties are wrong. We have to come up with better policies which take into account the concerns of the people.  We are not here to fend off right wing and populist parties. It's about getting policies right, rather than just targeting one part of the political spectrum."
Nonetheless, the strategic agenda for the incoming Commission and Parliament has more than one nod to the populist zeitgeist: the blueprint which EU leaders will adopt at a summit in June emphasises the need to "protect" citizens and to secure external borders.
This weekend candidates will deploy varying degrees of personal charisma, hard work, and narratives that either hail the EU's unique supranational apparatus as the best way to confront society's challenges, or narratives that denigrate the EU as the problem. 
The results on Sunday night will reveal who has been the most convincing in their promise to protect the European citizen.