The issue of housing has been coming up on the doorsteps as a major concern of voters for at least six years.
Yet attempts to galvanise voters around the general issue of housing have not yet proved to be successful.
The trade union movement did launch the 'Raise The Roof' campaign in 2018 and organised street protests, which included groups representing students, women, migrants and travellers and which continued last year.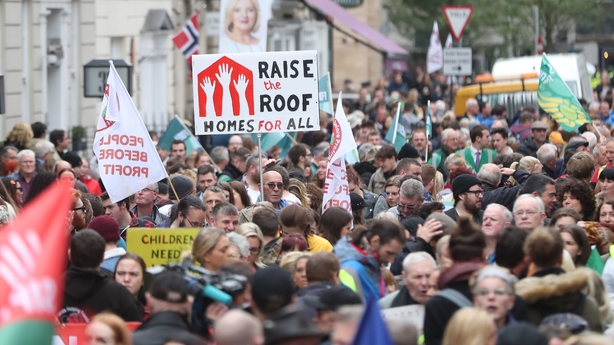 While they did bring out thousands of people to protest, these marches did not match the numbers or the passion of the water charge protests.
Then all parties, except Fine Gael, agreed to a Dáil motion in October 2018 calling for a range of measures including the declaration of a housing emergency, a constitutional right to housing, increased social housing supply, an end of evictions into homelessness and more rent controls.
However this did not force a change of policy by the Government.
Sinn Féin and Solidarity/People Before Profit went into last May's European and Local Elections hoping to channel anger over the housing crisis into anti-government votes. However both parties lost ground. It was the Greens who caught the wave, with concerns over climate change.
In the Dáil, Housing Minister Eoghan Murphy TD survived a no confidence motion last month. The opening shots of the election campaign have concentrated as much on health as housing.
This is despite the fact that the homeless numbers continue to set new records with the latest report for November 2019 showing a total of 10,448 in emergency accommodation.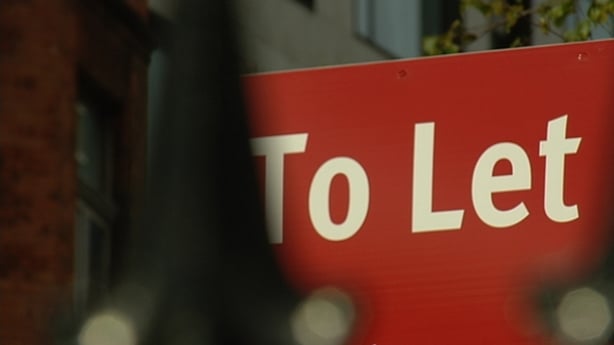 The problem for political parties raising housing as an issue is that it means different things to different groups of people. While abolition of the water charges was presented as a simple demand, housing is more complex.
The largest group are those struggling with the historically high cost of rent. Then there are those faced with the limited availability of social or affordable housing and worry about continued high levels of homelessness.
House prices have come down since the boom but remain out of reach for many buyers especially with Central Bank rules governing borrowing limits and deposits.
All these factors have led to overcrowding for many households as younger family members cannot afford to move out, are on a waiting list or have returned to live at home to save for a mortgage. Then there are thousands of families and individuals experiencing homelessness. Very few people in the country are untouched by the housing crisis.
There are some positive trends for those looking for a home – official statistics show house price increases are slowing down almost to a halt. Estate agents say they have seen price decreases of up to 7% in some parts of Dublin. They say rents in South County Dublin – the most expensive in the country – have capped.
Housing supply is increasing - there are 46 applications for large scale housing developments before An Bord Pleanála. These involve a total of 15,066 units which are due for a decision by the end of April. Numbers looking for social housing - the housing waiting list - were down by 4.4% last year compared to 2018.
However it seems any move to deal with the situation causes other problems. An increase in the housing supply has seen communities on the Northern and Western outskirts of Dublin permanently losing out on community facilities as more and more land is taken for housing.
Developing sites for emergency housing, rapid build or large groups of social housing can cause objections from existing communities. The concentration on social housing can cause resentment from those trying to make their own way in the property market and buy their own home.
One issue that has caused controversy is the use of state land for housing. In Dublin the parties controlling the city council – Fianna Fáil, Green Party, Labour and Social Democrats – have demanded that State land should only be used for public housing. This issue has threatened to stall the development of O'Devaney Gardens and there are opposing concerns about repeating past mistakes by having an over concentration of social housing in particular areas.
One group who feel they are losing out are the so called 'squeezed middle' – those who cannot afford current house prices but do not qualify for social housing or rent support. The demand for affordable housing was noticeable on the doorsteps during the Local Elections and the by-elections in Dublin.
It was also the issue that caused councillors to threaten to derail the O'Devaney Gardens project. When it was revealed that an affordable one-bedroom apartment in the scheme would cost a minimum of €237,000, most councillors complained this was too high and questioned the value of the deal with the developer.
Housing will play a part in the election with local development issues coming up in individual constituencies and the use of State land or homelessness as possible national issues. However canvassers will be also asked about affordable housing.