The tedious Mexican stand-off continues. The two minority government options are still being explored with Fine Gael and Fianna Fáil meeting independents and the smaller parties this week.
But what if we are not taking the scenic route to destination Grand Coalition? What if old enemies Fine Gael and Fianna Fáil cannot form a government and a second general election is called?
Conor McMorrow of RTÉ's Political Staff looks at some of the questions another general election might throw up.
---
1.  Would the result greatly change?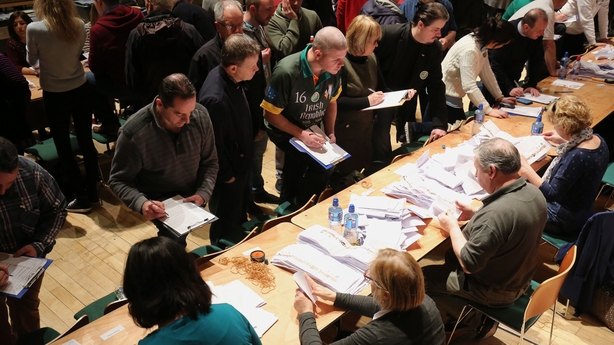 Last weekend's Red C/Sunday Business Post poll suggested there would only be minor changes to the 26 February election outcome.
Interestingly, the Red C poll found that almost three-quarters of people said they did not want another general election.
With little appetite for another election, this poses questions about potential turnout. Would people engage in a new campaign?  Would 65% of the electorate be bothered with an election again? Could you blame people for being election-weary?
---
2. The two-seater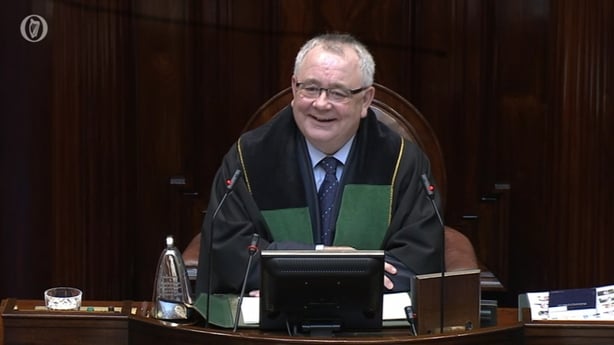 Following last week's historic election of Seán Ó Fearghaíl to the role of Ceann Comhairle, he will be automatically elected to the 33rd Dáil should a fresh election be called.
This is great for the Fianna Fáil man but the same cannot be said of his constituency colleagues – party colleague Fiona O'Loughlin and Fine Gael's Martin Heydon.
Ms O'Loughlin, who has just been elected to the Dáil, and Mr Heydon, who famously did a 'Back to the Future' themed election video to assist his return, would have to fight to retain their seats in a two-seater.
---
3.  Could some 'newbies' lose out?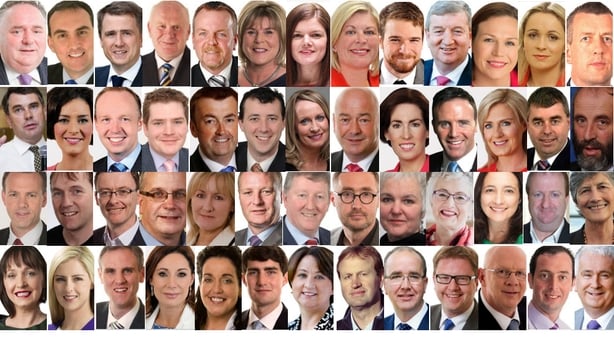 Pierce McCann was a Sinn Féin TD for the old Tipperary East constituency. He was elected on 21 January 1919 and served as a TD until 6 March that year. That totals 45 days and makes him the shortest serving TD in Dáil history.
Given that it is already 20 days since the election, it is unlikely that any of the 52 new faces in the 32nd Dáil will serve less time than McCann. But none of them will relish the prospect of a hasty return to the hustings.
---
4. Could some big name casualties return?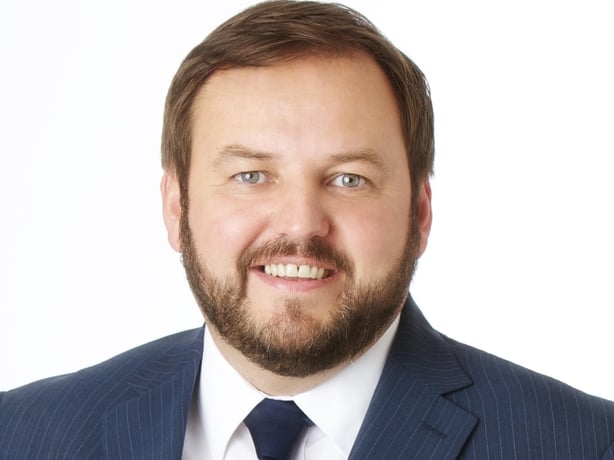 One of the big name losers in last month's election was Sinn Féin's Pádraig Mac Lochlainn. The party's strategy of running a third candidate in Donegal with incumbents Mr Mac Lochlainn and Pearse Doherty backfired badly.
Mac Lochlainn was one of Sinn Féin's most able performers in the 31st Dáil where he was the party's justice spokesperson. He has been magnanimous in defeat since losing out on the last seat in Donegal to Independent Thomas Pringle.
If a second election were called it's hard to see Sinn Féin running three candidates again and Mac Lochlainn would surely fancy his chances of a swift return to Kildare Street.
Other big name casualties who might fare better on a second day are Renua's Lucinda Creighton or Labour's Kevin Humphreys in Dublin Bay South.  Mr Humphreys' party colleague Aodháin Ó Ríordáin in Dublin Bay North is another, as are Fine Gael's Jerry Buttimer in Cork South Central and his party colleague Tom Hayes in Tipperary.
---
5. A voice for Longford?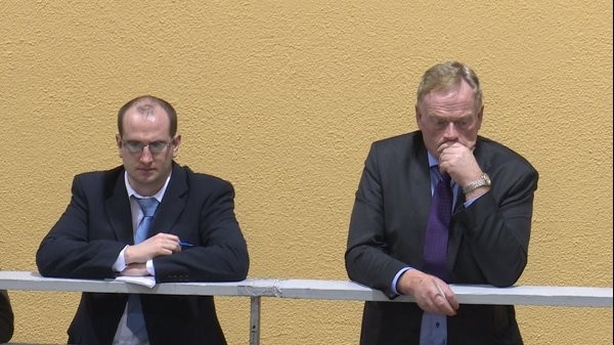 The marathon Longford-Westmeath count came to be dubbed the 'Siege of Keenagh' as it continued for five days. Outgoing TD James Bannon was among Fine Gael casualties in a poor election for the party. His loss to Labour's Willie Penrose meant that there is no TD from Longford in the 32nd Dáil.
During the count, tallies were showing one-third of votes from the county going to candidates from the Westmeath end of the constituency. 
In a second election would the people of Longford let as many votes across the Westmeath border to deny the county a TD again?
---
6. Can candidates afford another election?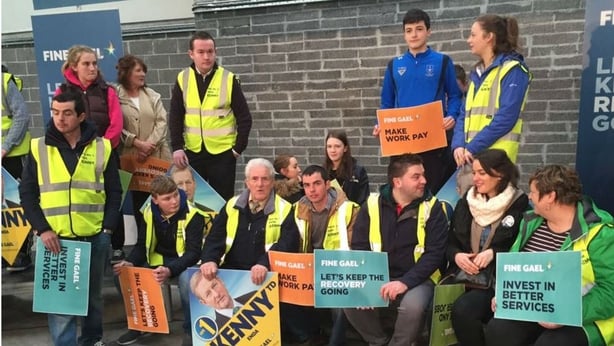 Elections are an expensive business. It is anecdotally said that it costs in the region of €30,000 for a successful election run. Of course there are candidates who can do it cheaper. And a second run will be cheaper because candidates already have their posters printed from last month's election.
But there are other costs that cannot be avoided.
In a recent interview former taoiseach Bertie Ahern pointed out that close family and members of a candidate's election team often take their annual leave from work to help out with the campaign.
This annual leave will have already been used up so a second election would leave many canvass teams depleted. This is not to mention the personal stress and strain of an election campaign. It is a gruelling experience that candidates would not fancy repeating so soon.
---
7. Can the parties expect to implement discipline?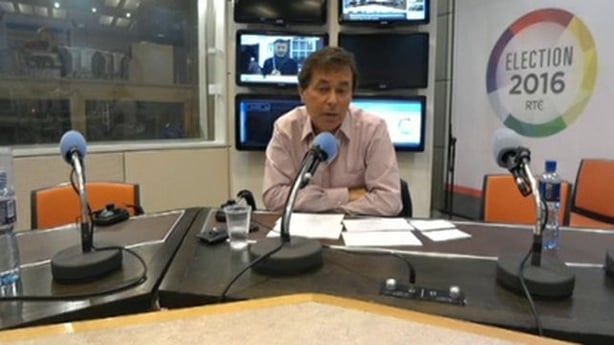 During an RTÉ radio interview with Sean O'Rourke on 2 March, former justice minister Alan Shatter was scathing in his criticism of Fine Gael's election strategy.
He said that party headquarters imposed a vote management arrangement which got Josepha Madigan elected and lost him his seat.
Mr Shatter's gripes with party headquarters will be shared by other defeated candidates in Fine Gael and the other parties. It's difficult to see how candidates like Mr Shatter would comply with vote management directions if a second election was called.
---
8. How would Labour fare?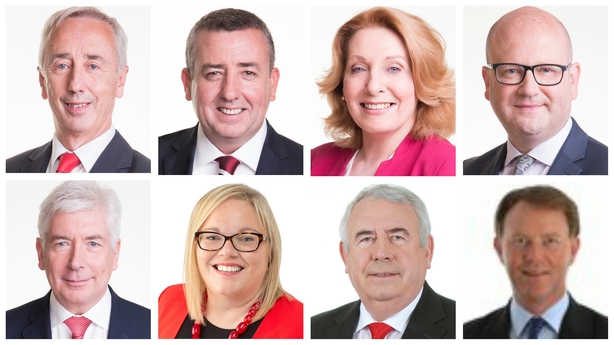 Last weekend's Sunday Business Post/Red C poll showed the Labour party at just 4% support, down three points on the election.
There is a view that the electorate could view the party as irrelevant in a second election scenario and Labour could risk losing more of the seven seats it kept.
The counter view is that the electorate will feel they punished Labour already and there could be some improvement. This is something that the party would probably rather not find out as it is still coming to terms with the election drubbing.
---
9. Will the current leaders prevail?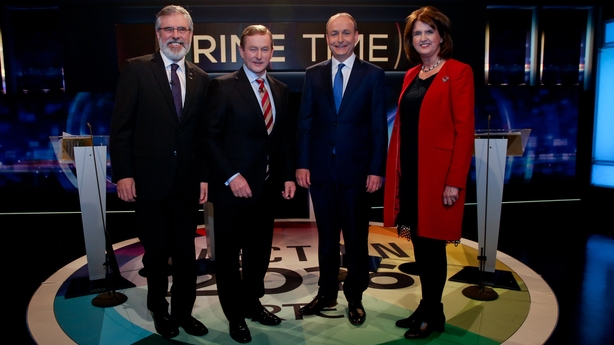 At the Fine Gael Ard Fheis in Citywest in late January, Taoiseach Enda Kenny said that he would lead Fine Gael up to the end of the next Dáil term but not into another election.
The context was that he would win the February election with Fine Gael hitting around 35% on polling day and he would lead the party for a lengthy period before the next election in five years. He was not foreseeing an election disaster that would see Fianna Fáil come within six seats of his party.
The world of Irish politics has changed since then. Would Mr Kenny lead Fine Gael into another election? Would Joan Burton lead Labour into another one? And, what about Gerry Adams? All parties will say that they are sticking by their leaders but if another election does arise, anything is possible.
---
10. Keep the slogan going?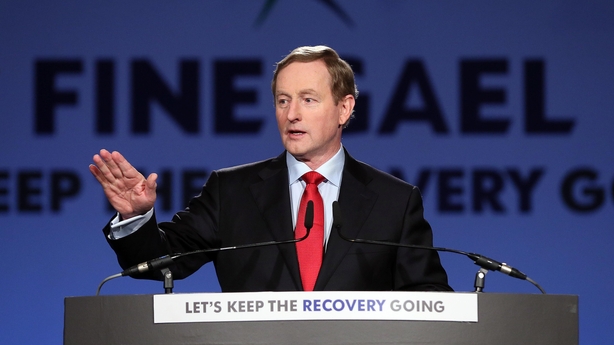 It was at the Fine Gael Ard Fheis in January that we were exposed to the party's election slogan for the first time. The fact that most of the key speeches over the weekend were peppered with repeated mentions of 'Keep the recovery going' does indicate that the party was proud of it ... at the start at least.
Surely Fine Gael would drop that message in a second election. During his recent RTÉ radio interview Mr Shatter said that "for Fine Gael members, there is an issue around the election messaging, the obsession with focus groups and marketing, the use of outside consultants, an incapacity during the course of that campaign to recognise that things are going wrong."
There is a view that one of Taoiseach Enda Kenny's strengths is his ability to get out and about on the canvass trail as he did successfully in 2011. Hiding him away at controlled media events this time around did not work.
Could we see a return to the Kenny of 2011 if he were to get a second chance at an election?  One thing is sure, Fine Gael is unlikely to mention the "R" word in any new election slogan.
---
11. The Independents, smaller parties and ... a third Healy-Rae?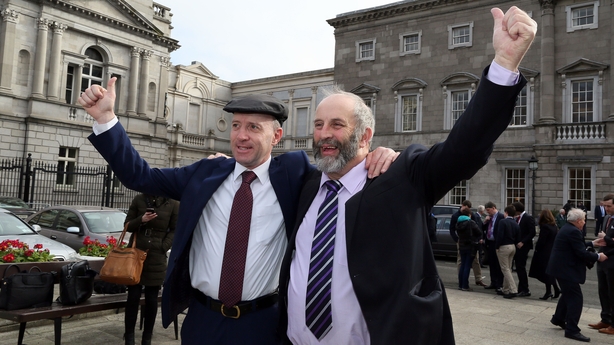 One of the most eye-raising pieces of analysis on RTÉ's election count weekend coverage was when it was suggested that 'a third Healy-Rae' could have taken a seat. Michael and Danny Healy-Rae's combined first preference vote was a staggering 30,369 votes. Pushing for a third candidate would probably look a bit too greedy.
And what about other independents?
Outside the four main parties – the independents and smaller parties won 35 seats in the February election.
There's a view that a second election could be viewed as a straight battle between Fine Gael and Fianna Fáil leading the next government. People may opt against voting for the independents and others if that is the case.
The counter argument is that larger portions of the electorate would use a second election to further endorse independents and smaller parties and give a proverbial two fingers to the establishment parties.
---
12. The ones that got away...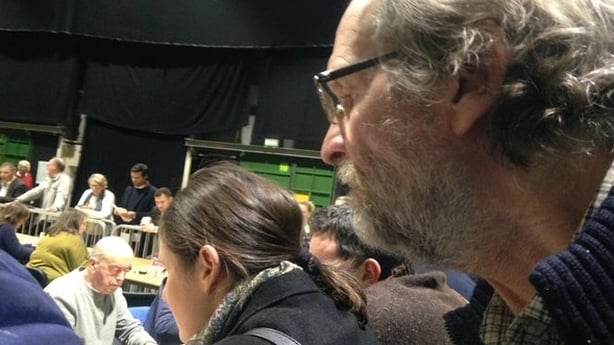 Could tight margins be breached? As the counts came in constituencies on 27 and 28 February, a number of candidates looked well-poised to take seats but they were ultimately unsuccessful. Among them were Fianna Fáil's Catherine Ardagh in Dublin South Central, AAA-PBP candidate John Lyons in Dublin Bay North, Fine Gael's James Bannon in Longford-Westmeath, Sinn Féin's Chris Andrews in Dublin Bay South and Fianna Fáil's Jennifer Murnane O'Connor in Carlow-Kilkenny.
Parties will view these candidates as "seats that got away", so who knows what a second election might bring?