Even the most resolute of promises can be broken in the aftermath of an inconclusive general election.
Does this mean the historic political schism born out of the Civil War could finally be healed with Fine Gael and Fianna Fáil potentially sharing power within weeks?
Mícheál Lehane of our Political Staff looks at five reasons why it might happen despite much talk from the parties to the contrary.
---
No such thing as an unlikely coalition
The decision by Charles Haughey and Dessie O'Malley to agree a Fianna Fáil and Progressive Democrats coalition government on 12 July 1989 proved than anything is possible.
Just hours before that agreement was announced, there was widespread derision of anyone who publicly backed its likelihood of happening.
But happen it did, even after the Progressive Democrats' leader had once described Charlie Haughey as "unfit for high public office".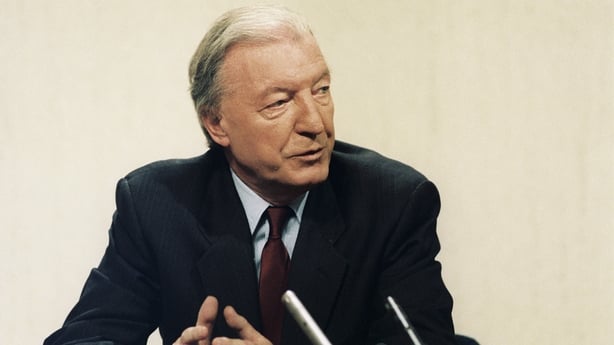 Indeed much of the smaller party's political DNA was honed out of an intense desire to oust the Fianna Fáil leader - but in the end the Dáil arithmetic dictated that they supported his re-election as Taoieach.
Ditto Labour and Fianna Fáil joining their unlikely forces in the early days of 1992.
So whatever the talk of "discomfort" at the notion of a Fine Gael and Fianna Fáil government, history has taught us it may well happen.
---
No TD wants another election
You won't find a TD on any side of Leinster House that wants to even contemplate another election this year.
All of them have spent big money getting elected, possibly in the order of €30,000 each, and most would struggle to fund another campaign so soon again.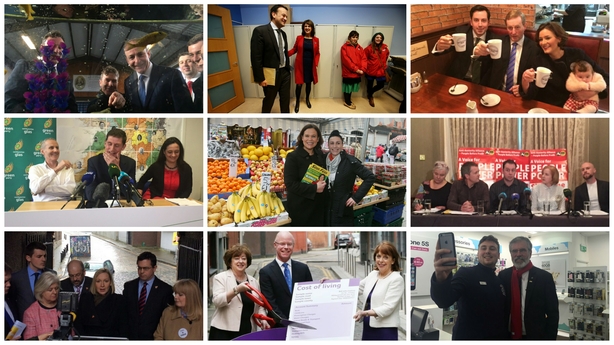 What's more, there are other practical problems too that would make a swift election bothersome for the political machine.
One is the fact that so many volunteers who work on elections for the political parties and independent candidates take annual leave from work for the campaign.
There are no more holidays left for these workers to take, so already a second vote would mean less money and fewer workers for those seeking election.
That is needless to say an appalling prospect for TDs and it is enough to make even the most uncomfortable coalition considerably more appealing than a return to the doorsteps.
---
Fine Gael and Fianna Fáil coalesce on councils
For decades now Fianna Fáil and Fine Gael have quietly shared power on dozens of councils across the county.
Two years ago one of the last councils where the old Civil War divide lingered was finally healed.
Kerry County Council, which has descendents of prominent figures who fought on opposing sides of the Civil War in the county, saw Fine Gael for the first time support the election of a Fianna Fáil chairman.
It was a gesture laden with historic resonance but in real terms it was merely a continuation of a pattern that has seen the two parties working cohesively together on councils for years.
That would all signal that a working arrangement between the parties at national level may pose far less problems than those currently set against the idea are suggesting.
After all their political opponents insist both parties are "natural partners".
---
Rewards too great to refuse
Enda Kenny has been driven by the prospect of becoming the first Fine Gael Taoiseach to be re-elected to that office.
Should a coalition with Fianna Fáil offer the only way to achieve this most elusive of political goals, then it's felt it would be a price worth paying for Mr Kenny.
Equally, for Micheál Martin the journey from leader of a ravaged, beaten down party to the role of rotating Taoiseach could prove far too alluring to resist.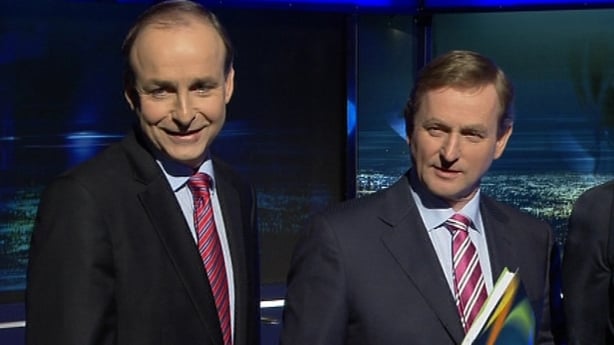 Throw in the 50:50 split of cabinet positions and Fianna Fáil's TDs might just find a way of selling this coalition to not inconsiderable sceptical parts of its grassroots support base.
What's more, the division that exists between the parties at present is not fused by any deep hatred.
Dr Brian Murphy, of the Dublin Institute of Technology, recently observed: "For the current Fianna Fáil and Fine Gael leaders, their rivalry is not personal. It is simply political business."
And aren't we always told that business perpetually finds a way to overcome problems, even one as daunting as a hung Dáil?
---
Stable numbers
Whatever the denials, the most obvious set of numbers to deliver a comfortable overall majority to the next government would be a combination of Fine Gael (50 TDs) and Fianna Fáil (44 TDs).
The magic Dáil majority figure of 80 would suddenly look comfortable.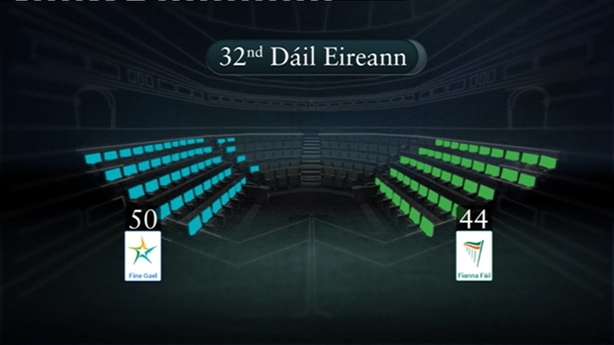 Yes there has been a lot said about independents supporting a minority government, but the wiliest Independent TDs will privately tell you that only a small number from their ranks could realistically be expected to back a government long term.
As another TD put it, the support of too many independents is like having an unsecured haycock that would blow away in the first small bit of wind.
The parties can now say that they have sought to engage with Independents and smaller groups but were unable to nail down sufficient numbers.
They will most likely argue too that the looming international economic instability makes a stable Government here an imperative.
And while a grand coalition does carry significant long-term political risks for both parties – so too does the potentially more damaging public perception that the parties would shun such a government, to merely put their parties' interests ahead of the national one.
---
By Mícheál Lehane of RTÉ's Political Staff