Today's vote for taoiseach is a sideshow, writes RTÉ Political Reporter Brian Dowling.
Everyone will go through the motions and no one will be elected taoiseach. So far, So predictable.
The next phase is far less predictable. But time may show it proves less about actually forming a government and more about which leader generates the most momentum to shape how any new administration might govern.
The Fine Gael strategy at this point, aside from wanting to remain in government, is not quite clear.
The Taoiseach and senior figures embarked on talks and contacts with smaller groups with a view to securing their support.
Yet, in the last day or so some in Fine Gael, including some senior ministers, have been flagging that the so-called Grand Coalition with Fianna Fáil is really the only game in town.
With that kite in the air the smaller parties and groups talking to Fine Gael may feel they are just being played along. Or that Fine Gael has simply given up on them being credible partners.
So where does that leave them? Well, they are also in talks and contacts with Micheál Martin and Fianna Fáil. And again and again - even throughout yesterday - that party dismissed talk of a coalition with Fine Gael.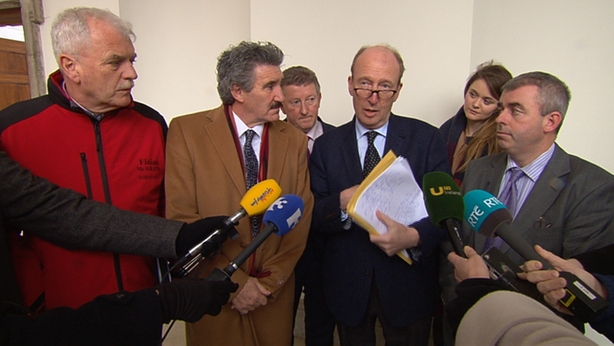 If nothing else, that suggests Fianna Fáil still treats smaller groups and parties as potential allies.
In pushing the notion of the Grand Coalition in recent days, some in Fine Gael seem to believe that Fianna Fáil would steady up and get down to the business of real talks.
That sense of urgency seems to have taken a hit after last night's meeting of the Fine Gael parliamentary party.
And it now appears that party insiders are saying all suggestions of an even split of Cabinet posts, rotating Taoiseach etc were designed to put pressure on Mr Martin.
Well, if that is what was intended it plainly hasn't worked.
Every senior member of Fianna Fáil has insisted they are serious about not entering a coalition with Fine Gael.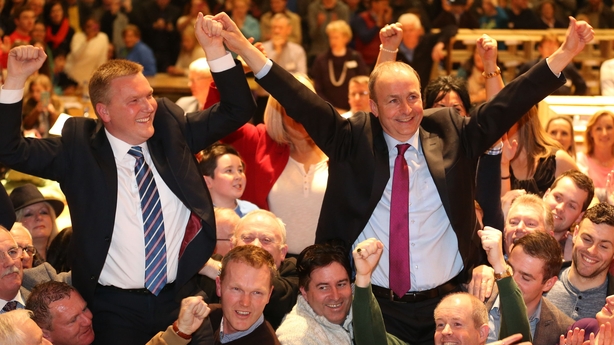 Fianna Fáil is aiming to get the maximum number of votes for Mr Martin on the vote for taoiseach. Now they may not achieve that today as many of the Independents and smaller parties seem likely to abstain when the vote is called.
The real action comes when there is a second vote for taoiseach, most likely in April, allowing a period of time over the St Patrick's Day and Easter centenary celebrations.
In the meantime Fine Gael has risked alienating potential support from Independents and smaller groups.
If that proves to be so, it gives Mr Martin and Fianna Fáll an edge in securing support from this direction.
What Fianna Fáil really wants is for Mr Martin to have more votes than Mr Kenny when the second vote for taoiseach takes place – even if neither leader is elected taoiseach on that day.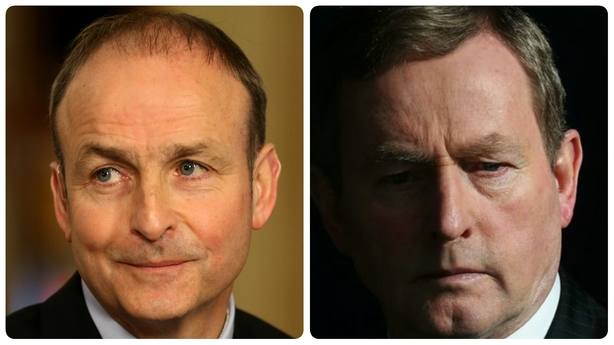 The consequence of Mr Martin beating Mr Kenny on the second vote should not be underestimated. It would gift Fianna Fáil a much better hand in any negotiations that followed with any of the parties or groups. And it would deliver a major blow to Mr Kenny.
Since the election result the Taoiseach and Fine Gael, perhaps stunned by the outcome, have been playing catch up.
Last night the Fine Gael party also agreed a proposal from the Taoiseach for an all-party group to be established today to work out a package of Dáil reforms.
This is almost precisely what Mr Martin proposed on the Monday after the election.
I wrote last September, and again the week before polling, that even though he was best placed to become taoiseach for a second term, Mr Kenny should not sleep too easy on that prospect.
With just 50 Fine Gael seats in the new Dáil he faces a much tougher challenge to realise that prospect now.
Live: Dáil returns amid uncertainty | No coalition is ever unlikely