Willie Penrose has been elected in Longford-Westmeath, securing the Labour party's speaking rights in the Dáil and bringing an end to counting in the General Election. 
Fine Gael's Peter Burke joins Kevin 'Boxer' Moran and poll-topper Robert Troy of Fianna Fáil in filling the four seats in the constituency. 
Outgoing Fine Gael TD James Bannon lost his seat with just six votes between himself and his Labour opponent, following a recount which concluded at 5.30am. 
The results mean Labour has secured the seven seats necessary to be entitled to full speaking rights in the Dáil.
Speaking shortly after he was deemed elected, Mr Penrose said the Labour Party would go back into opposition and would not be participating in any government. 
Mr Penrose said he would not be going forward for leadership of the party but would help in the reorganisation of the party.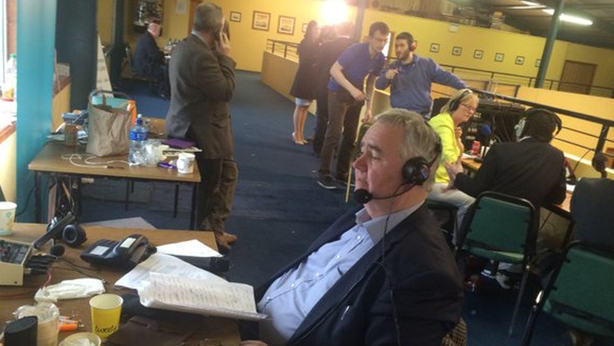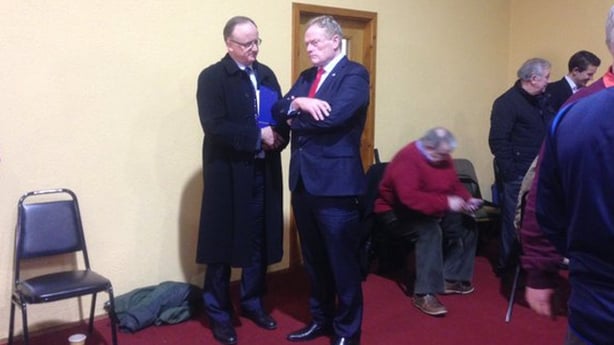 Afterwards Mr Bannon, who held a seat in the Dáil since 2007, said he had been honoured to serve the people of Longford and Westmeath and was disappointed that for the first time in the history of the State that Longford will not have a sitting TD.
He also said that given the narrow margin, he is taking legal advice and will make a decision in a timely fashion.
158 seats - this is how they will be filled #ge16 pic.twitter.com/1kTMIyek26

— RTÉRadio1 (@RTERadio1) March 3, 2016
Fine Gael with 50 seats has finished the election as the largest party but is down 26 seats since 2011.
Outgoing coalition partner Labour has been decimated to seven seats, down 30 on their result five years ago. 
Fianna Fáil has more than doubled its seats to 44 from 20, while Sinn Féin has increased its representation from 14 seats to 23. 
The Anti-Austerity Alliance People Before Profit grouping and the Independent Alliance won six seats each.
The Social Democrats had their three co-leaders elected and the Green Party will be represented in the Dail again with two deputies, after losing all its seats in 2011.
Independent deputies have won 17 seats, while Renua and Others did not secure any seats.
Fine Gael and Fianna Fáil parties are both met in Leinster House today.
Both parties discussed government formation and there are strong and differing views on the various options including entering into an arrangement with each other.
The issue of water charges and Irish Water is also expected to be raised.
Fianna Fáil is in favour of suspending the charges for five years and abolishing Irish Water. 
The Taoiseach said a national water utility is a fundamental issue for Fine Gael, so too is a fair and affordable regime. 
Both parties believe householders should pay their bills but public comments on the issue over the last two days point to wider challenges ahead.
The gates of Leinster House seem to reflect the political situation this morning - wide open! #GE16 pic.twitter.com/O5CrpMkd1i

— Micheal Mac Suibhne (@MicMacSuibh) March 3, 2016