Former Fine Gael TD Alan Shatter has said that Taoiseach Enda Kenny has "questions to answer" after the party's difficult election campaign.
Mr Shatter, who lost his seat in the Dublin-Rathdown constituency, said the "crucial issue now" is working out how the Fine Gael losses occurred and "where the party and country goes to in the future".
Mr Shatter said that the party had "focused on strategy rather than people".
Ultimately, he said, the "central core message" from Fine Gael did not address how it would help people with particular issues after the election.
He added that, for the first week of the campaign, they all got "lost in fiscal space" which was the "most bizarre start to an election campaign" he has seen in 30 years of politics.
Listen to Alan Shatter's interview in full:
Mr Shatter said: "The focus has been on strategy and messaging, not on people."
He added: "It is quite bizarre that you had three senior cabinet ministers involved in, for practically a year, running committees, to work out where the strategy went.
"Frances [Fitzgerald] would have been chairperson of the strategy committee; Leo [Varadkar] on - God help us - the communications committee, because the communications were a disaster; and then, you have all the backroom group. 
"And there is a problem with the manner with which the party is now organised.
"There is a perception, I think, at leadership level, that you can frame and manipulate events to the benefit of the party ... and that you can bring the general public along with you, and on occasions, you don't necessarily tell the full truth."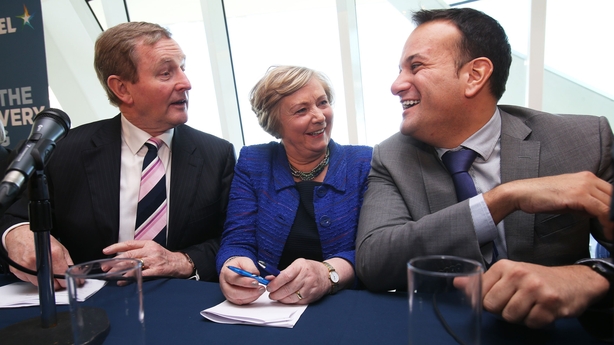 Ultimately, he said, the party leader has "responsibility for how a campaign is conducted" and what the messaging is and clearly the Taoiseach "has serious questions to ask himself about how the campaign was conducted".
When asked if Mr Kenny should remain as leader, Mr Shatter said "that was a matter for the parliamentary party".
Mr Shatter said that there were "basic Fine Gael principles that need to be protected when considering the formation of the next government".
He added that whatever agreement is entered into, it is "important to ensure those who have obeyed the law need to be protected while those who did not are not rewarded".
When asked if this statement referred to water charges, Mr Shatter said "this is one of the particular issues".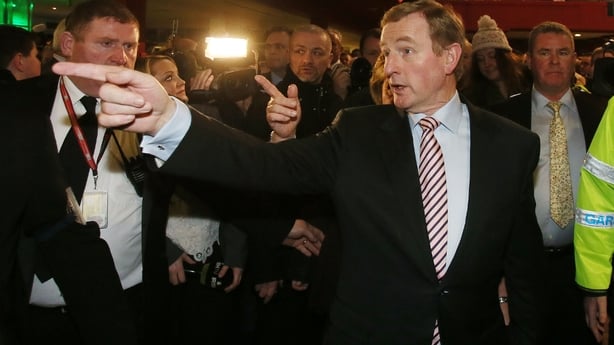 He said that there was an issue around the election messaging and the "party obsession with focus groups and marketing".
Mr Shatter also discussed the GSOC "bugging scandal". 
He said: "The manner in which the report was dealt with by the Taoiseach should have been dealt with entirely differently."
He also claimed to have not had a conversation with Mr Kenny since the Fine Gael parliamentary party meeting in September 2015. 
He suggested that there was an incapacity during the course of the campaign to "recognise that things were going wrong".
The former justice minister said it became obvious to him before polling day that Fine Gael would only win one seat in his constituency and a vote management strategy put in place effectively led to him losing his seat.
However, he stressed, that he did not want to take away from the success of Josepha Madigan who went on to win a seat.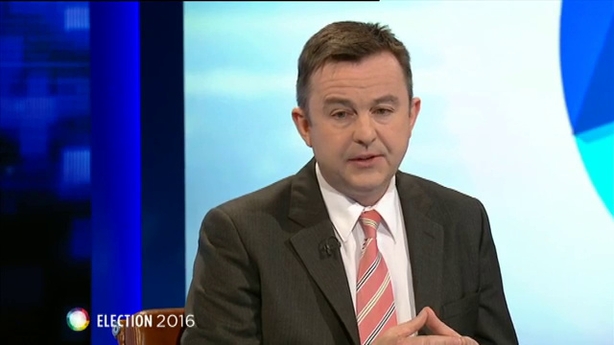 He said that he appreciated Fine Gael's Director of Elections Brian Hayes acknowledging that they got the strategy wrong but that it was unfair to see Mr Hayes be regarded as solely responsible.
He said there is a problem with the "praetorian guard" in Fine Gael. Mr Shatter said he believed those engaged in the planning process "did not really want to listen" to those in the parliamentary party. 
He said he hoped if a government was formed it would be "a minority Fine Gael-led government" and he "did not believe Fine Gael and Fianna Fáil had the necessary trust" to form a government.
Mr Shatter also said there was a "serious risk" in leaving Sinn Féin as the main opposition party.
There is, he suggested, a big chance that the next government would not survive the full five-year term and would then be followed by a Sinn Féin government, supported by left-wing independents.
This, he argued, would leave Ireland with a situation "similar to the Syriza-lead government in Greece" which, he feels, would not be in the long-term interests of the country.