Independent TD for Kerry Michael Healy-Rae has said it is up to everybody to use their intelligence to form a government and get on with the work they have been elected to do.
Speaking on RTÉ's Today With Seán O'Rourke, Mr Healy-Rae said he does not believe the public has an appetite for another election and that people need to start talking to form a government.
"I believe that people will just have to act sensibly, responsibly and stop talking about who they won't form a government with and instead start thinking seriously about who they will form a government with," he said.
Mr Healy-Rae received the most votes in the country, with an impressive 20,378 first preferences.
His brother Danny was also elected in Kerry.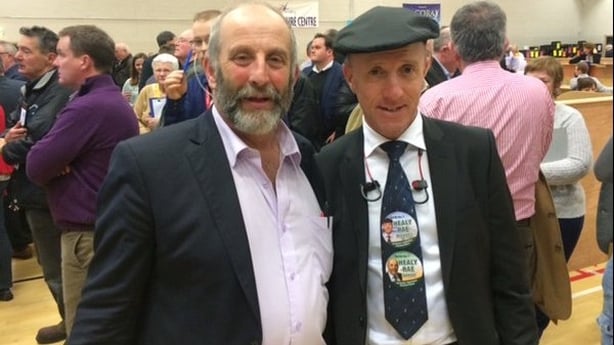 Mr Healy-Rae refused to be drawn on who he would vote for as Taoiseach, saying that he would study and analyse the information before him over the coming days.
"Any decision that I or my brother would ever take would first of all be in the interests of the people of Co Kerry and secondly in the interest of the country," Mr Healy-Rae said.
"But whatever we'll do we won't make any mistake about what we do."
When asked if he and his brother would vote the same way, Mr Healy-Rae said: "We've pulled together this far and we managed against all the odds to get two people from the same house elected on the same day on the same ballot paper and I believe I got the highest vote in the country and I want to shove this on to the big shots in Dublin who looked down their noses at us for a long time.
"Well they got their answer too because we've a clear mandate to represent the people of Kerry."