Minister for Foreign Affairs Charlie Flanagan has said Irish politics is now in a state of flux.
Speaking on RTÉ's Morning Ireland, Mr Flanagan said it was clear that Fine Gael would be the largest party after all the counts were completed and that there was an obligation on Taoiseach Enda Kenny to work towards establishing a stable government.
He added that all those elected also had an obligation to play their part and questioned what he saw as an "extraordinary" tendency for many to be elected to the Dáil  to have as an "object to serve on the opposition benches".
Mr Flanagan said that a broad spectrum of the Dáil would need to be examined to see if a stable government could be formed.
He refused to be drawn on whether Mr Kenny would talk to Fianna Fáil but said talks would be held first with Labour.
"It is clear that Fine Gael will be the largest party. We've got to sit down with our partners and assess where we are going on the basis of the options that emerge.
"Firstly we will discuss the matter with the Labour Party out of courtesy. We need then to look across a broad spectrum of the Dáil and see where we can find opportunities to discuss the formation of a government," he said.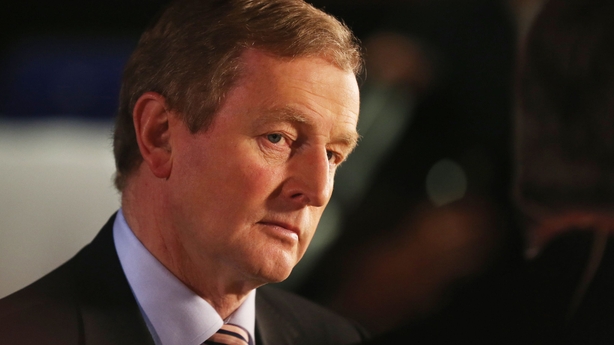 Mr Flanagan said all members of Fine Gael, including Mr Kenny, had questions to answer following the outcome of the General Election.
However, he added that he had confidence in Mr Kenny.
"Enda Kenny has done a tremendous job in very, very difficult circumstances. The foundation of the economic recovery was led by Enda Kenny whose management of a government the people said wouldn't last six months, lasted a full five years," he said.
Mr Flanagan said that there was a need to look at the inconsistencies in Fine Gael support across the country. He pointed out that the party did well in Dublin but not across the country and did particularly badly in Munster.