Election 2016: Count Day Two at a glance
Monday 29 February 2016 19.13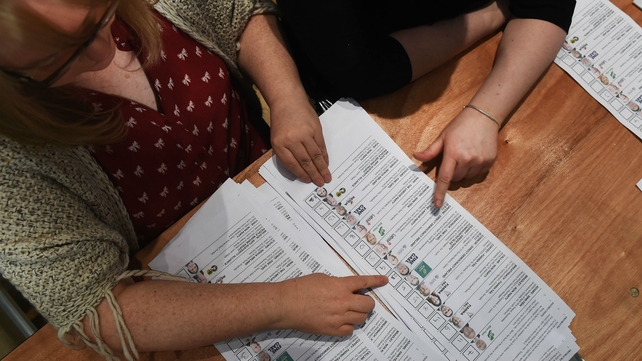 ---
Labouring for lucky No. 7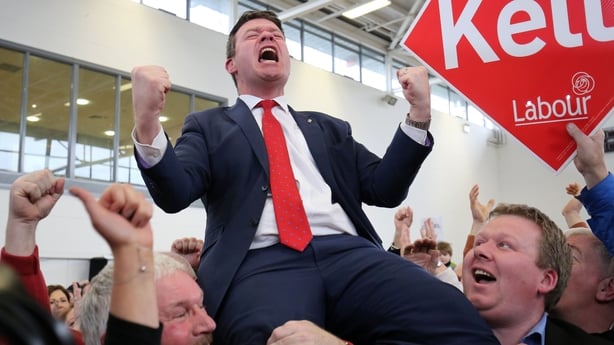 Labour deputy leader Alan Kelly was euphoric after a hard-fought battle to retain his seat in Tipperary. But that still gave the party only six TDs, having entered the election campaign with 33 deputies.
If Labour wants to have any real hopes of rebuilding the party, it must make the magic number of seven TDs, which guarantees speaking rights in the Dáil plus a role in Leaders' Questions.
It has two chances to make this target with Aodhán O Ríordáin (Dublin Bay North) and Willie Penrose (Longford-Westmeath) still in contention for seats.
---
Ups and downs
A few of the highs and lows from #GE16 https://t.co/vN9n8yIAql

— RTÉ News (@rtenews) February 28, 2016
---
FG/FF brew not everyone's cup of tea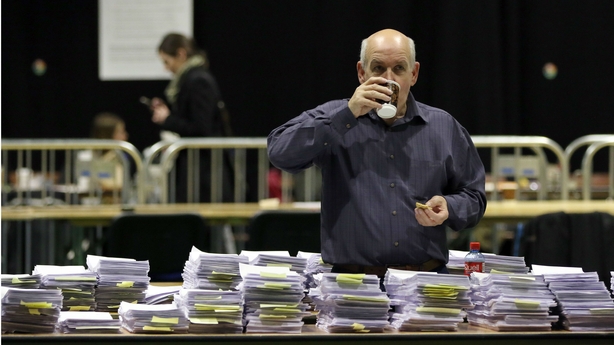 In the run-up to Election Day, Fine Gael and Fianna Fáil left voters in no doubt that they wouldn't prop each other up in a coalition. And voters are similarly leery of such a notion, according to RTÉ's Exit Poll data.
But if it was to happen, which party leader might find the notion easier to sell to their members?
---
Renewal for Renua?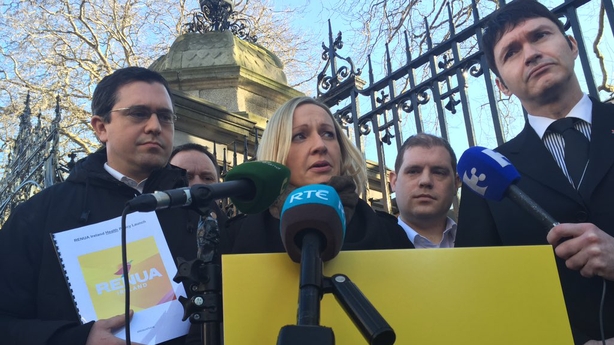 Lucinda Creighton's Renua was dealt a killer blow when it failed to win a single seat in the 32nd Dáil.
Renua was founded less than a year ago and had a slate of 26 candidates running in this election.
So what happens now for the party started by the former FG junior minister?
---
Count me in...

Want to see how candidates fared in your constituency? Then go to our counts page for the very latest information.
---
What it says in the (foreign) papers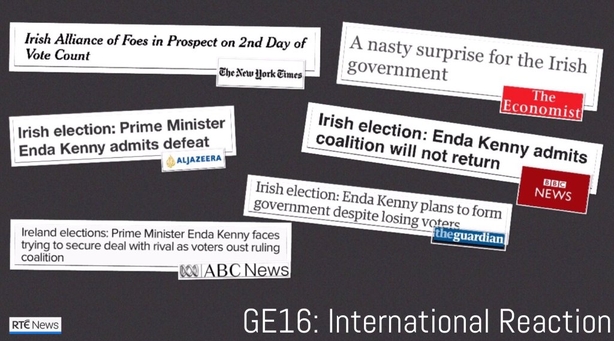 ---
Martin's mantra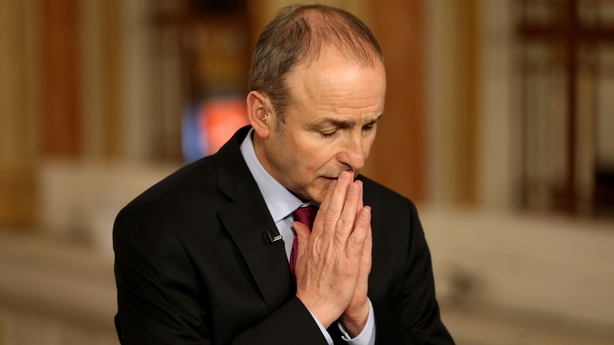 Fianna Fáil leader Micheál Martin believes his party's strong result was down to staying grounded and having a message that resonated with voters. But one bystander at the Cork South Central count joked: "The real work begins now, lads."
---
Bowman's briefing
Broadcaster John Bowman gives his final thoughts on Election 2016 – "We are left with more questions than answers"https://t.co/PzgIQKUOrD

— RTÉ News (@rtenews) February 28, 2016