Fine Gael somehow manage to keep Fianna Fáil going
Sunday 28 February 2016 19.57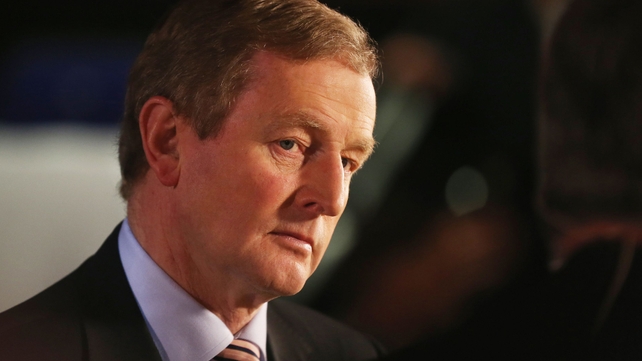 Fine Gael may end up with more seats than Fianna Fáil when counting is finished but the electorate comprehensively rejected the government this weekend.
Over the past five years, the Fine Gael parliamentary party had a curious mix of inexperience that stemmed from the large number of new TDs elected in 2011.
Add to that the diffidence among those who opposed Enda Kenny during the 2010 heave. Underpinning all of this were the strict Troika rules that effectively meant that the parliamentary party could never see down any measure their cabinet colleagues presented.
Criticising the Taoiseach's leadership, one backbench TD said: "Nobody from the backbenches gets a look in. There's never even an occasional phone call from the Taoiseach to backbenchers."
The TD said the only chance that backbenchers got to speak was at the parliamentary party meeting. It is little wonder then that when it came to formalising the election plans, the wrong message was chosen.
"Keep the recovery going" seemed like the perfect slogan among Fine Gael's backroom team. But this afternoon Minister for Foreign Affairs Charlie Flanagan was among those to acknowledge today that perhaps the party message did not connect with rural Ireland.
Within a day or two of the campaign beginning, backbench TDs from outside Dublin were saying that the "recovery" message was not resonating outside the M50.
There did come a point when party headquarters did realise that the message was not resonating. Then efforts were made to refine it. The more nuanced message acknowledged that "the recovery is fragile". That posed another question: Was the message, 'Keep the fragile recovery going?'
In hindsight, the message was so muddled that the only thing it really managed to do was keep Fianna Fáil going.
In the minutes after losing his seat this afternoon, the party's deputy leader James Reilly admitted: "We failed to make the emotional connection with people."
Another unexpected move from Fine Gael's apparatchiks was to let it be known on the eve of polling day that British Prime Minister David Cameron had backed Kenny in the election.
Amid accusations of Fine Gael ripping off the Tories' 2015 playbook, how did Fine Gael strategists think that news of a Conservative prime minister at Westminster backing our Taoiseach would widen Fine Gael's appeal?
With a number of seats still in play tonight, Fine Gael TDs are tired, angry and unwilling to put their names forward to criticise Kenny. But this weekend brings his leadership back into question.
One Fine Gael TD said: "We had a shockingly bad campaign and the Taoiseach had a very bad election." He added that he does not buy into the view that things would have been better in a November election.
He said: "Enda Kenny has generally done a good job as Taoiseach but he needs to see for himself that the right thing to do is to step down as leader.
"His deputy leader James Reilly is gone, Alan Shatter is gone and Paul Kehoe has held on by just over 50 votes. These are some of the people who were closest to Enda Kenny so the public has made up their minds on him."
Another backbencher added: "Our message just didn't resonate...leadership issues always arise after elections."
Supporters of Enda Kenny will say - to misquote Pat Rabbitte: "Questions about leaders are things people tend to ask after elections."
Few people are in the queue to defend the Taoiseach. A statement from his party colleague Michael Ring last night spoke volumes when he said the Taoiseach is secure..."for now".
---
By RTÉ's Mícheál Lehane and Conor McMorrow