Adams urges party to remain on 'election footing'
Sunday 28 February 2016 08.10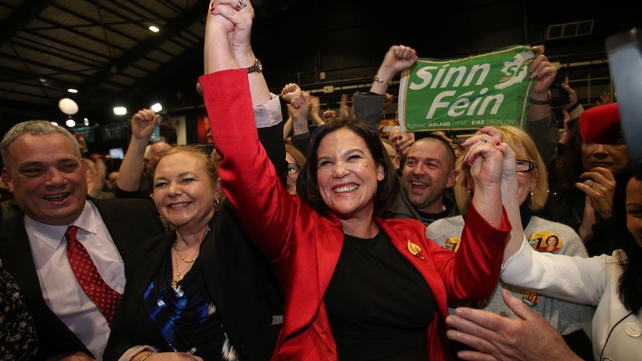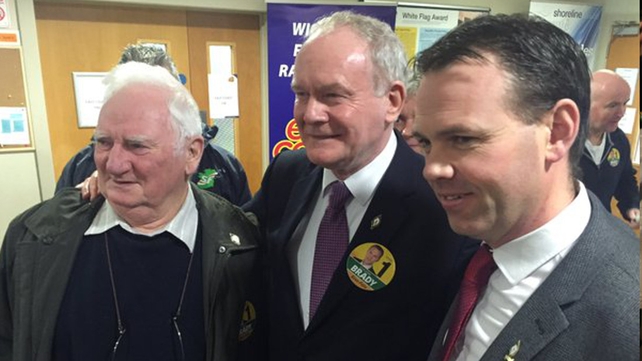 Sinn Féin leader Gerry Adams has urged his followers to remain on "election footing" amid the prospect of the country being forced to go to the polls again.
"We advised all of our candidates to stay on election footing," Mr Adams said at the count centre in Dundalk last night.
"We advised our people to take down the posters and hide them away because we could be back again very, very soon. Now that might not happen, if a government is formed, but we are certainly staying on election footing," he stated.
Earlier, the party's deputy leader, Mary Lou McDonald, topped the poll in Dublin Central and was re-elected on the sixth count after she failed to make the quota.
She said the results represented the next milestone for the development of Sinn Féin, adding that Sinn Féin was a party that was serious about being in government.
Meanwhile, Maurice Quinlivan became the second TD elected in the Limerick City constituency. He was elected on the fifth count with 10,515 votes.
And Dessie Ellis was elected in Dublin North West on the seventh count. Counting will resume fill the third and final seat in the constituency after Rosin Shortall won the first.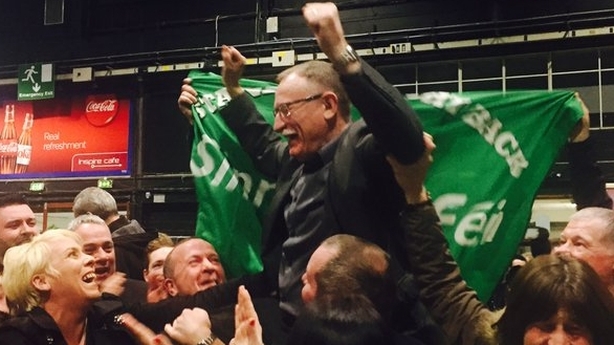 Aengus Ó Snodaigh has also been re-elected in the Dublin South Central area, winning the first seat in the constituency.
Sinn Féin's Carol Nolan was elected on the final count in Offaly, without reaching the quota, and Sean Crowe took the third seat in Dublin South West.
Earlier, John Brady won the party's first-ever seat in Wicklow, after he picked up 338 transfers on the second count.
Newcomer Eoin Ó Broin was elected on the first count in Dublin Mid-West, as he topped the poll in the constituency. Meanwhile, Kathleen Funchion was elected in Carlow-Kilkenny on the tenth count.
And the party's Peadar Tóibín has been re-elected for Meath West, receiving 9,713 votes as he secured the seat on the second count.
Mr Tóibín said the Sinn Féin vote was the highest vote for the party in this constituency since the 1920s.
Brian Stanley was also re-elected in Laois - which was the first constituency count to be completed.
Sinn Féin's David Cullinane was elected on the sixth count in Waterford. He said his victory marks the first TD for the party in Waterford since the 1920s.
Meanwhile, in Louth, Sinn Féin leader Gerry Adams looks set to retain his seat.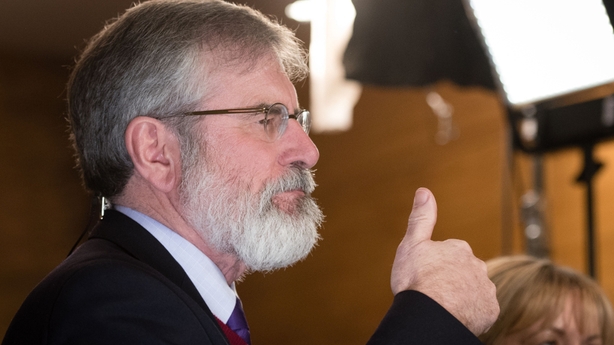 In 2011, Sinn Féin garnered 22% of the first preferences when they ran just one candidate, Gerry Adams.
Now with two candidates - Adams and Imelda Munster - the party increased their vote to nearly 29% and look likely to bring home two candidates.
It will be later before the results are confirmed, however, as counting in Louth has adjourned for the night.