A number of big political names are under pressure to keep their seats as the 32nd Dáil begins to take shape.
The indications are that Fianna Fáil, Sinn Féin, Independents and smaller parties will make major gains. Both Government parties are set to lose a significant number of seats.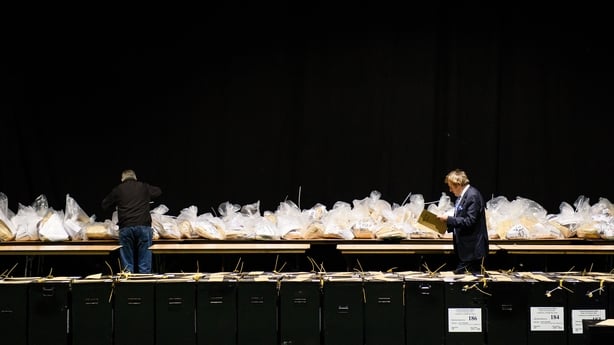 ---
A big weekend for smaller parties
Shane Ross of the Independent Alliance was the first TD elected nationally, winning his seat in Dublin Rathdown. And Sean Canney of the Independent Alliance topped the poll in Galway East.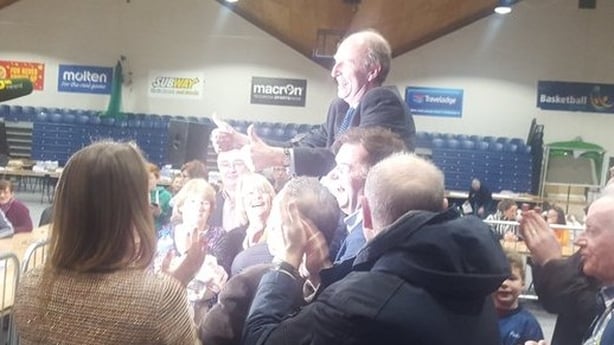 ---
---
From exit polls to final declarations and everything in between, our national tracker keeps you in the know.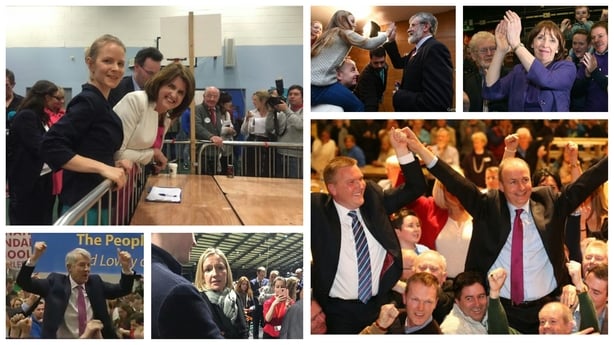 ---
The devil is in the detail - get the colour and casualties from your constituency.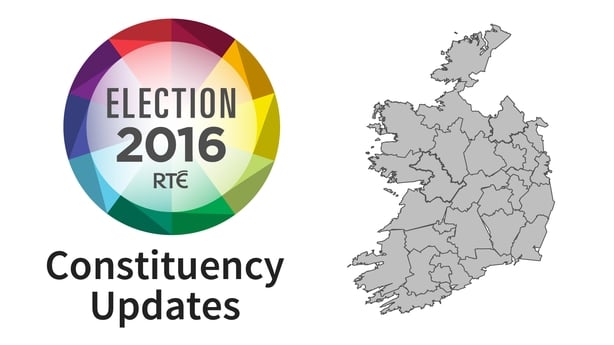 ---
Unprecedented level of fragmentation
The headline results from the RTÉ Exit Poll show that the "earthquake" we experienced in 2011 was a sign that the political geology of Ireland is far from settled.
The aftershocks are even more dramatic, writes Michael Marsh, Emeritus Professor, Trinity College, Dublin.
---
Insights on coalition preferences, personal finance perceptions and decision-making
---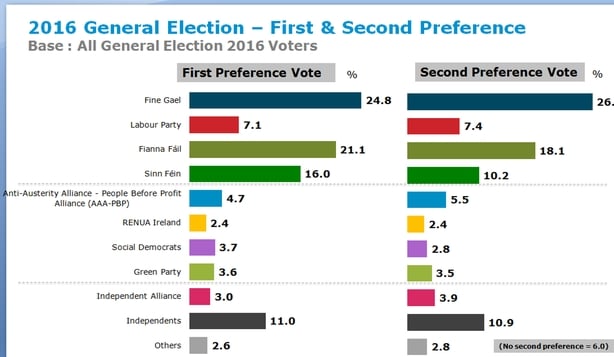 ---
Taoiseach Enda Kenny reflects on the merciless nature of democracy as he concedes Fine Gael and Labour will not have the numbers to form the next government.
Enda Kenny has said democracy is "merciless when it kicks in", rules out Fine Gael/Labour governmenthttps://t.co/wMF8PmiZTp

— RTÉ News (@rtenews) February 27, 2016
Meanwhile, Tánaiste and Labour leader Joan Burton also ponders the party's future.
Joan Burton: The Labour Party will have to "reflect in the coming days" about what to do after the election resultshttps://t.co/sYdKOuHzrj

— RTÉ News (@rtenews) February 27, 2016
And the Kerry Healy-Rae brothers have something to say to Dublin "smart alecs":
The Kerry Healy-Raes have a message for the 'smart alecs' in Dublinhttps://t.co/1kJQ7g6Znd

— RTÉ News (@rtenews) February 27, 2016
---
A picture tells a thousand words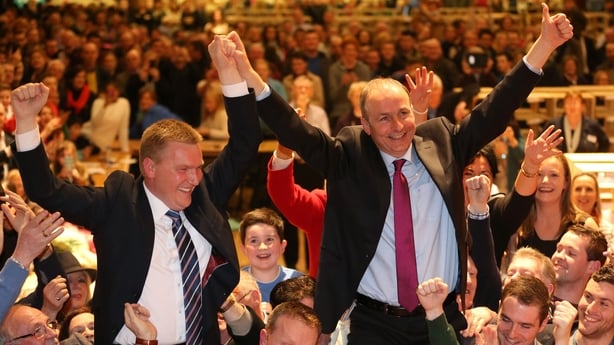 High fives, big smiles and riding shoulder-high - a selection of images from count centres around the country.
---
Shortly before midnight, news of another big name casualty emerged from the RDS. Lucinda Creighton, leader of the Renua Ireland party, lost her seat in Dublin Bay South.
The very future of a political party may have hung on that casualty, writes Conor McMorrow of our political staff.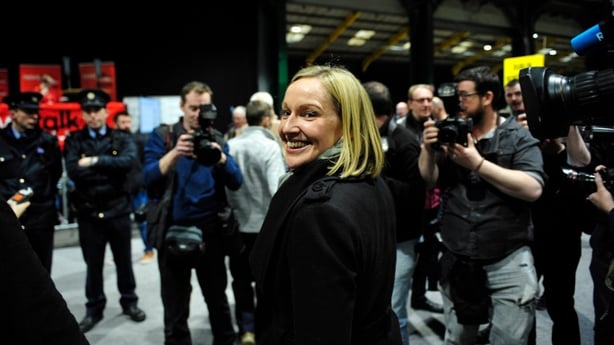 ---
Labour is facing the worst of times as support for the party plummets.
Shortly after the boxes opened in count centres across the country, the stark reality of the party's performance started to unfold.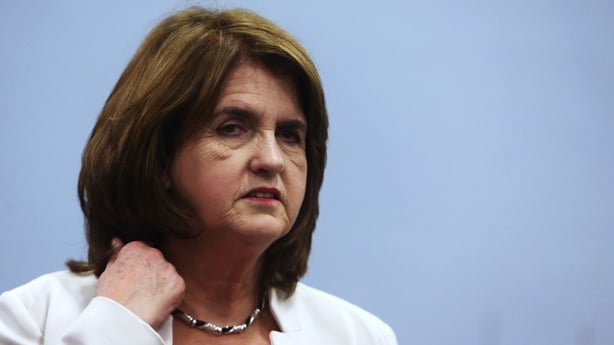 But perhaps they can take solace from Fianna Fáil. That party appeared to be dead and buried in 2011. Now it has been resurrected.