Confusing picture emerging from election results - Daly
Sunday 28 February 2016 18.46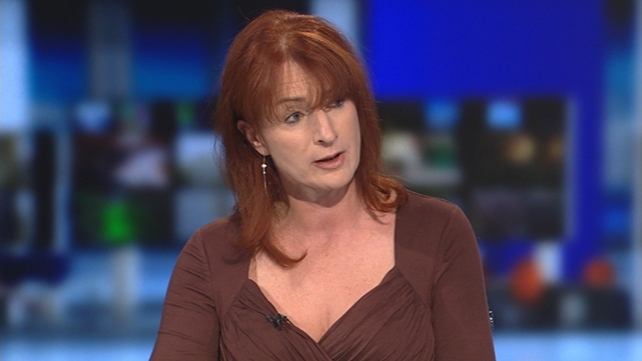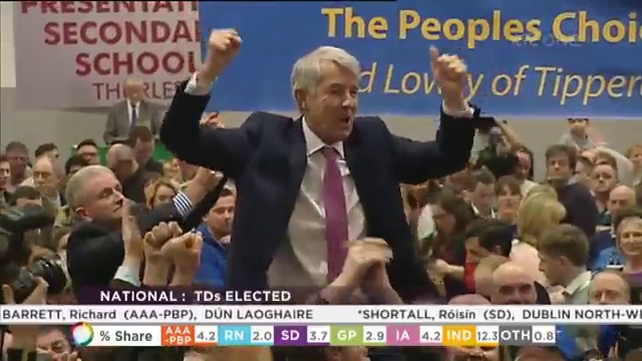 Clare Daly, re-elected in Dublin Fingal as an Independent, said that quite a confused picture was emerging from the election results.
Re-elected after the fourth count, Ms Daly said that what has been seen is the continuation of a move away from the main civil war parties.
But she added that the process of replacing them might take longer than they thought.
Micheal Healy-Rae has been re-elected in Kerry. He received a first count total of 20,378 votes, an excess of 7,165 votes over the quota of 13,213.
The Independent TD said he makes no apology of fighting for the people of Kerry.
He said: "It's all about being a servant to the people who elect you."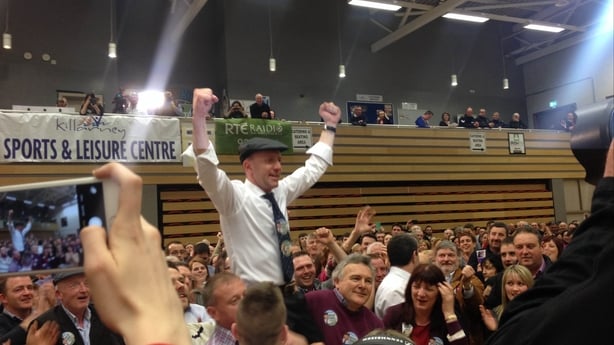 Meanwhile, Senator Katherine Zappone was elected at the 16th count in Dublin South West in the early hours of Sunday morning.
Earlier, Independent Michael Lowry, who was re-elected in Tipperary, said today marked a magnificent result for him and a great personal achievement.
He said it was a difficult election because he was written up as "a certainty".
In relation to efforts to stop a trial on tax charges from going ahead, Mr Lowry said it had no impact on his election campaign.
He said the people of Tipperary know him as an individual and the "ultimate judge of anybody is the democratic process".
He said he finished top of the poll today which sent a message nationally.
Meanwhile, Independent Denis Naughten has been elected on the first count having exceeded the quota in Roscommon Galway.
Mr Naughten said it was clear that people wanted to vote "independent" in his constituency.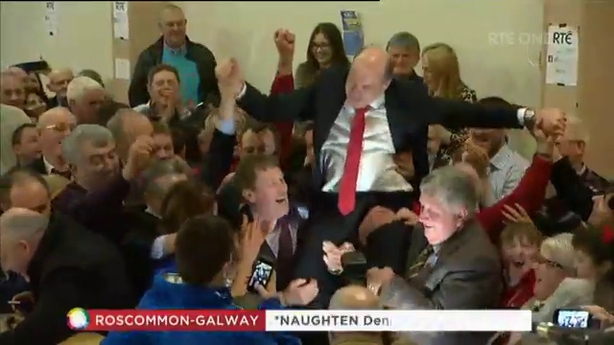 He described his result as "phenomenal" and said it was clear that people no longer want to elect people to the Dáil who will just "toe the party line".
Mr Naughten said the electorate wanted to see some independent thinking and that there was a need for TDs in Leinster House who will stand up and be counted.
Independent Michael Collins has taken the second seat in Cork South West, while Maureen O'Sullivan has been re-elected in Dublin Central.
Ms O'Sullivan said she did not expect to retain her seat in Dublin Central and has described her re-election as a "lazarus moment".
Michael Harty from Kilmihil in Clare, the 'No Doctor No Village' Independent candidate, has won the second seat in the four seater constituency.